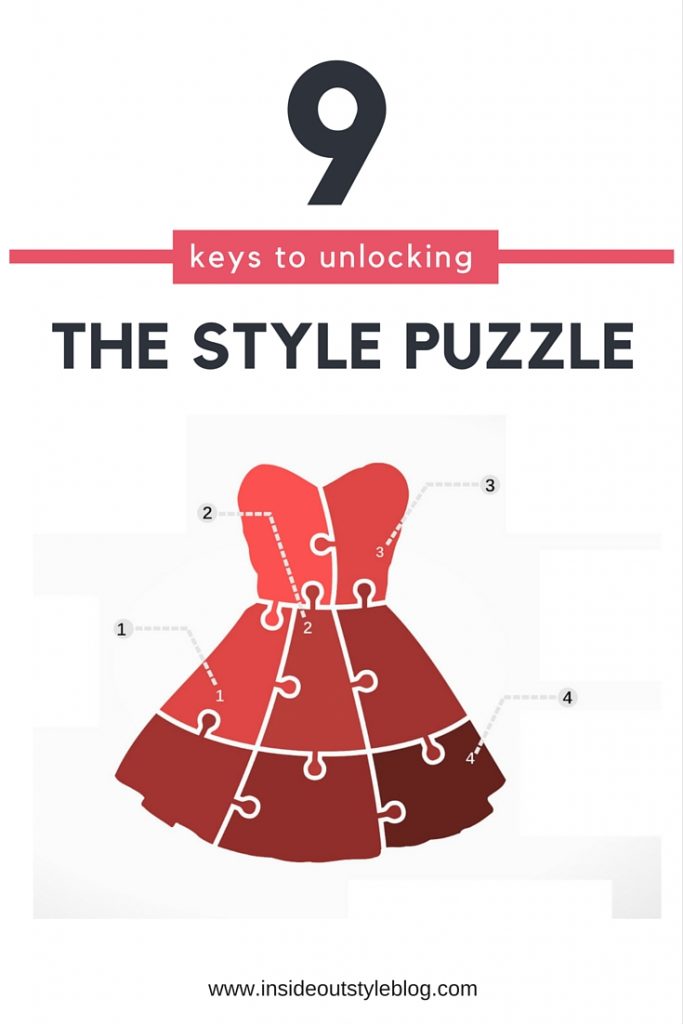 There is no one route to style. You cannot become instantly stylish just from understanding your body shape (sorry Trinny and Susannah, it's just not that simple). There is, what I call, the Style Puzzle, a group of elements when they all go together define your personal style.
These puzzle pieces are just the start too. You can delve into them and branch out to discover more and more!
First of all consider – What is Style?
1. Personality
To me, the personality element is the most important, it is all about being our authentic selves. Our uniqueness is to be enjoyed and displayed. We need to express who we are through everything we wear. It will tell us whether we want to stick to or break our "rules".
10 Ways Personality is more important than body shape
Creating Harmony with Your Personality
How to be More Creative with Your Wardrobe
How to Develop Your Personal Style
The Difference between Signature and Personal Style
What Did You Discover About Your Personal Style?
How to Find Necklaces to Suit Your Personality Style
What's Your Colour Personality
How Your Personality Influences Your Choice of Prints
Interpreting Personality Style