The neckline of your top is important as it really can frame your face. When it's in harmony the outfit will work so much more, than when it's in discord with your features.
So how to choose a neckline and which are the most flattering necklines for your body and face? Here is my guide to necklines and how to figure out which will be the best for you and your unique body, face and features.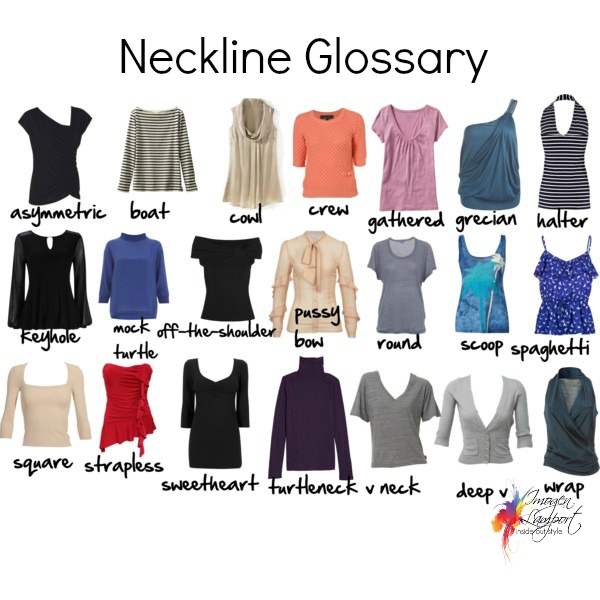 Before you read onto the neckline options, you may want to figure out your face shape first, and also do my body shape calculator quiz so you know which you are.
1. Crew Neck
This can be a tricky neckline as it's very high and rounded in shape. It's on many tees, yet doesn't flatter some body shapes so well, nor some face shapes either. A crew neckline is best when you have a curved jawline (round, oval or oblong face shapes) and also a long neck (here is how to find out if you have a long or short neck), as it sits higher than the 2nd balance point and so is neck shortening. It makes your bust look larger, so if you have a large bust and don't wish to further emphasise it, then stay away from the crew neck and go for a lower neckline. It's good for broader shoulders as it draws the eye inwards and up to your face.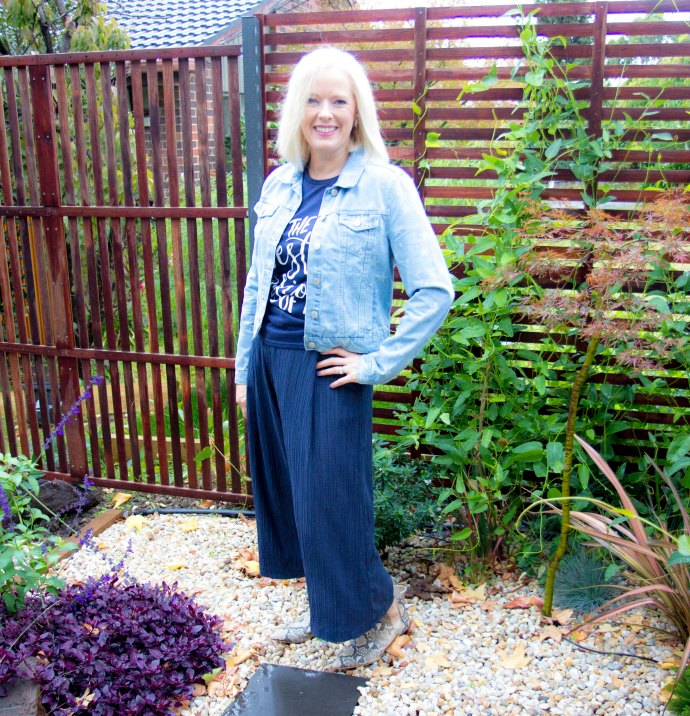 2. Round Neck
Sometimes also called a jewel neck, this is a lower version of the crew neckline, it sits on or below the 2nd balance point and is much easier to wear if you don't have a long neck. Like the crew neck, it suits a more curved jawline that is found on the round, oval and oblong face shapes. Because it is still a high neckline, it will emphasise your bust and make it appear larger. It's good for those with a smaller bust or face as it balances these features.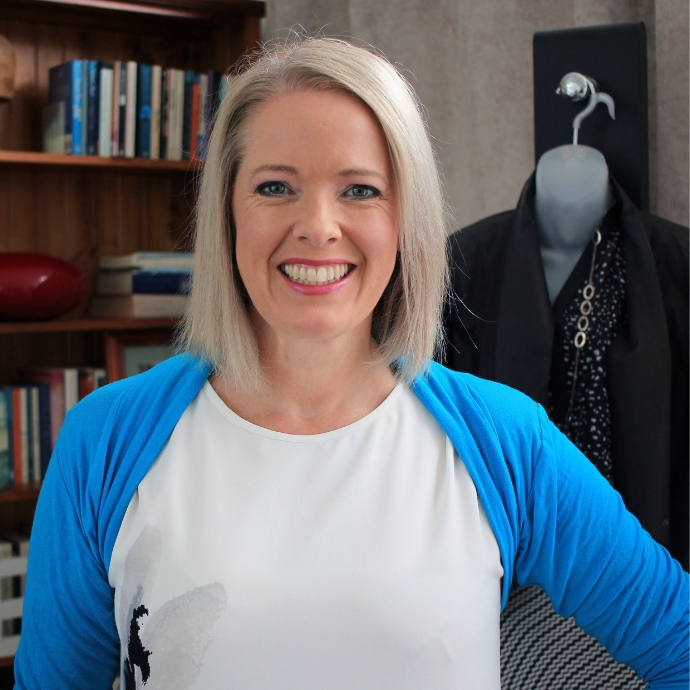 3. Boat Neck
This flatter shaped neckline (also known as a bateau neckline) is best on those who have a more square jaw or chin (such as square and rectangle face shapes) as it harmonises with the flatter planes of these jawlines. As it draws the eyes wider and creates a horizontal line higher up on the body, it's great for A shapes, 8 Shapes and X shapes who want to balance their hips and shoulders. Avoid the boat neck if you are a V shape or have a very square shoulder line that you want to make look softer. As it's a higher neckline it is also good for the smaller busted woman.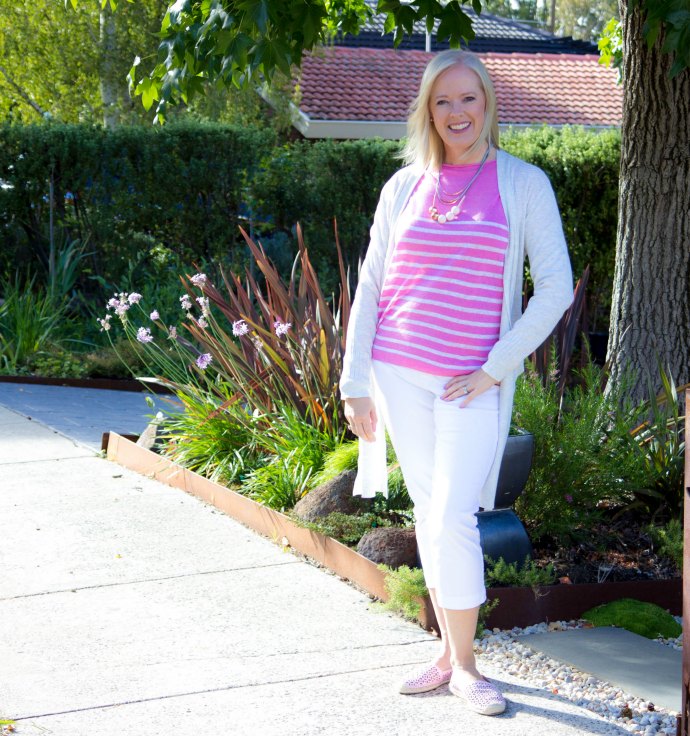 4. Cowl Neck
This is a particularly flattering neckline if your jaw is softer or you don't have a defined jaw or chin as the softness of the neckline doesn't compete with these features. Depending on the fabric and amount of drape, it can work for both large and small busted women. Thicker fabric and lower drape are good for a small busted woman, whilst a finer fabric and shorter drape is good for a large busted woman. It can work for many face shapes and is ideal for oval, round, oblong and pear shaped faces.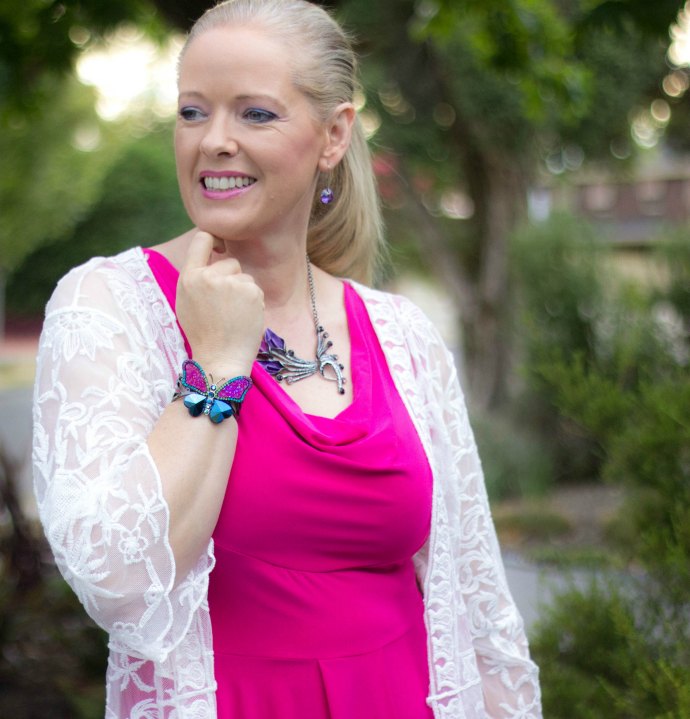 5. Scoop Neck
This is a great shape for the curved face woman, oval shape, round shape, and oblong shape faces all find this one of their best necklines. It's also great if you have a larger bust as it will visually diminish it and make it less apparent. The scoop neck also works well when you have a shorter neck as the open space creates visual elongation.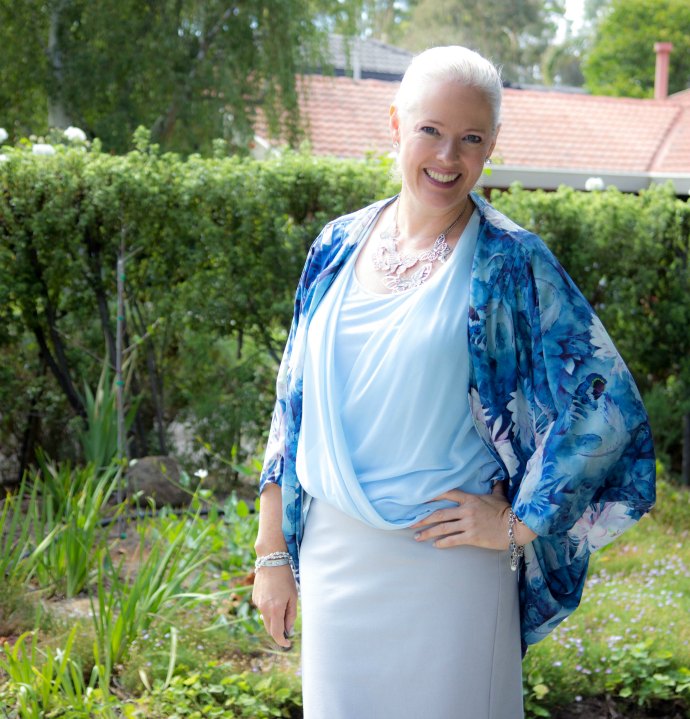 6. V Neck
There are a variety of different V necklines – narrow Vs, wide Vs, short Vs and deep Vs. You'll find some flatter you more than others.
If you have wide shoulders (V shape or even I shape) then go for narrower, deeper V shapes. If you want to balance hips (A shape, 8 Shape, X Shape) then go for wide V necklines. Shorter Vs work for those with higher first balance points and longer necks, whilst deeper Vs are great for shorter necks. A wider V shape is great to draw the eye upwards and outwards which also can help narrow a thicker torso (H shape and O shape).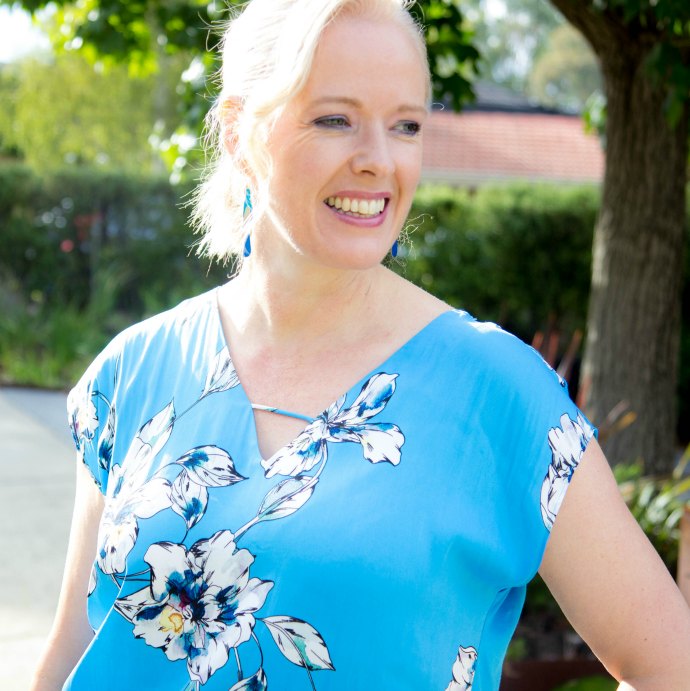 Face shapes that find a V neckline is ideal are the diamond and heart face shapes that have a naturally pointed jaw shape.
If you have a more curved face shape (round, oval, oblong) then putting a cami under your top to soften the V neck is a great way of making it more flattering for your face.
Surplice Neck
This is also known as a wrap neckline and is a version of a V shape that is often deeper. Great for H, V, A, X, I and 8 Shapes.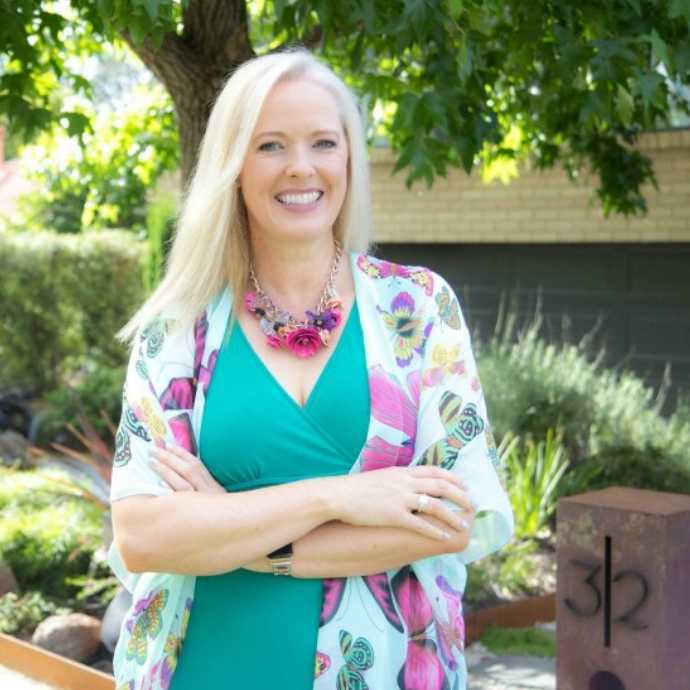 Soft V Neck
If you have a curved face shape, look for softer V shapes rather than sharp ones.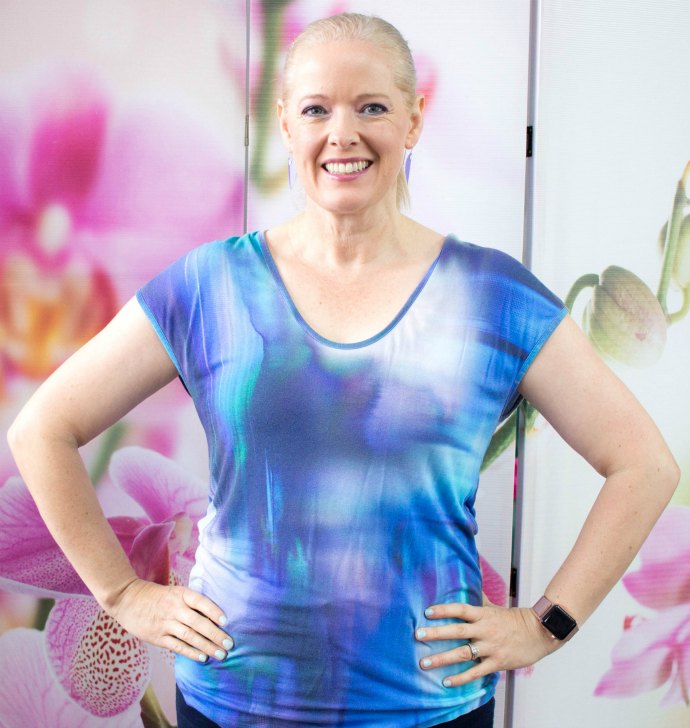 7. Square Neckline
The square neckline is fabulous for those who have a square jawline, as you'll find on the square and rectangle face shapes. As it's a lower neckline it also works well for the larger bust and the shorter neck. Because if forms a horizontal line above the bust, it's also good for balancing wider hips, so good for the A shape, 8 Shape and X shape woman.
8. Halter Neck
This can come in a variety of options, but what is in common with them is that they have a shoulder narrowing effect, so they are ideal for the square-shouldered X shape or H shape and also for the V shape. Because these can be expressed in V neck or crew neck within the halter neck garment, use the advice above to choose the right halterneck shape for your face.
9. Turtle Neck
The higher neckline of the turtle neck, mock-turtle (shorter high necklines) isn't for the shorter neck woman. It's ideal if you have a long and narrow neck as it creates a horizontal line that cuts across the neck shortening it.
The turtle neck is also great for the small busted woman.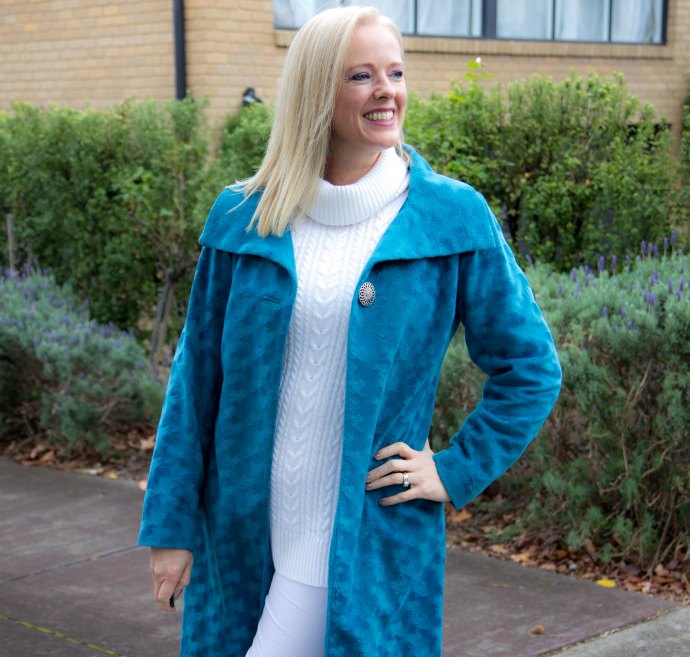 I've noticed that many find this neckline uncomfortable (I can't tell you how many "feel like they're being choked" in a turtle neck garment). So only wear this if you like the feeling of it. It is also bust emphasising so also great for the small busted woman.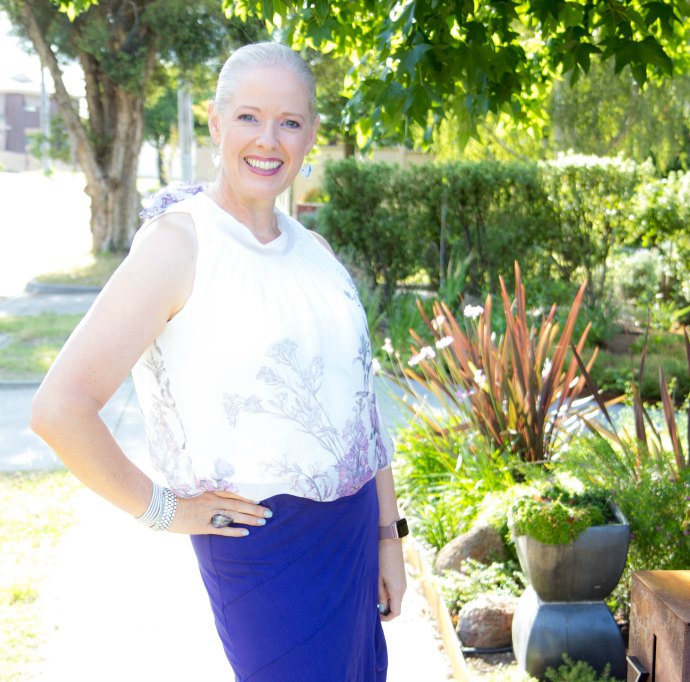 A looser roll neckline may be more comfortable but will still keep out the cold in winter for those who don't like a high and tight turtle neck.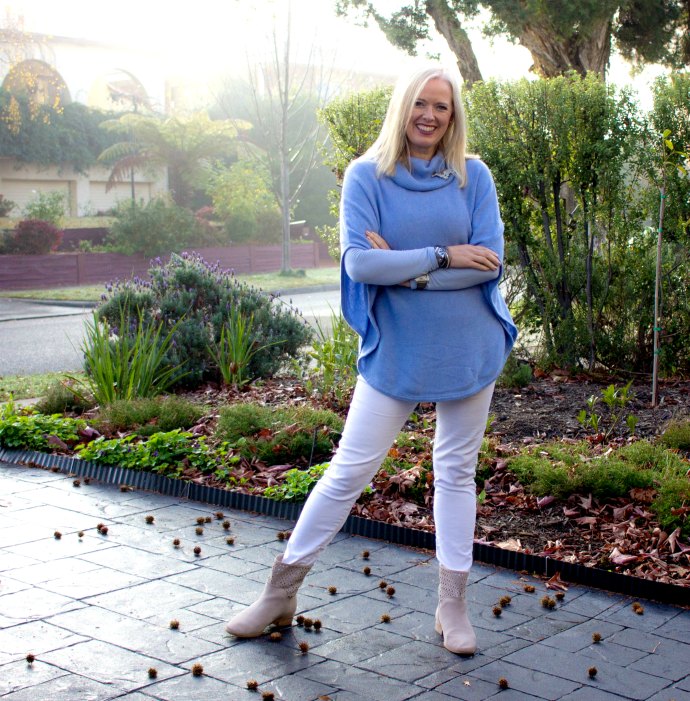 Pussy Bow Neck
This pussy bow shirt is a variation of the high neckline and makes a bust appear larger. The detail of the bow ties hanging down over the bust will also draw attention to this area.
10. Gathered Neck
The gathered neckline is normally a scoop or round shape neckline and makes a small bust look larger, so should be avoided by the busty woman. As it's a curved shape it's best on a curved face shape, the oval, oblong and round shapes find it the most flattering to wear.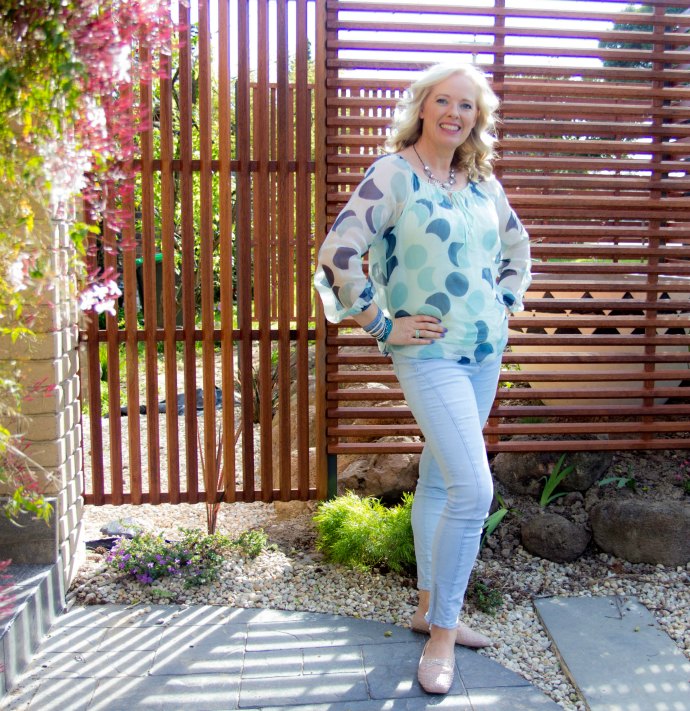 11. Collar Neck
A collar neckline is universally flattering. A standing collar will de-emphasise any shoulder roundness that can easily happen with age and poor posture and you can button it up high if you want to make your bust appear fuller, or unbutton a couple of buttons if you have a large bust. It suits both longer and shorter necks plus can be worn by all body shapes and face shapes.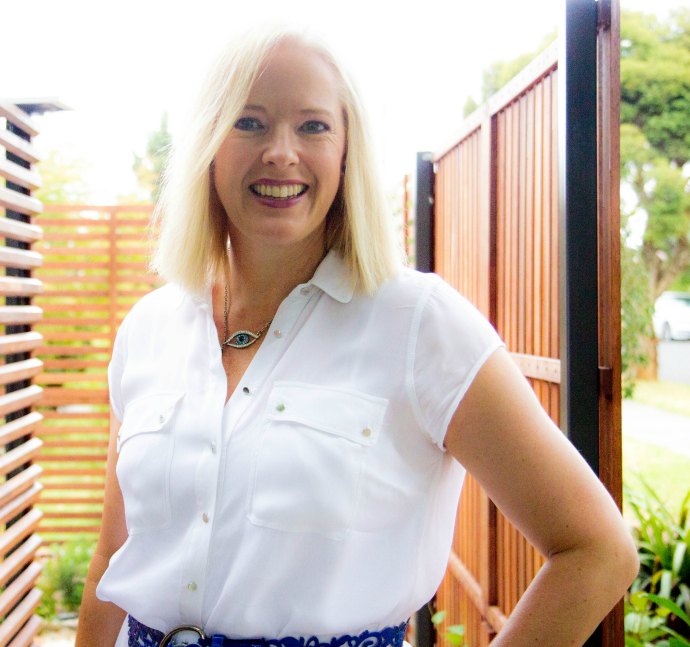 When choosing a fabric for your collar (or button-up) top or dress, think about fabric. Stiffer fabrics work better on smaller busts, whilst softer, more drapey fabrics are ideal for curvier bodies and larger busts as they skim and are less likely to gape at the bust.
12. Keyhole Neck
The keyhole neckline is great for the smaller busted woman but should be avoided by a large busted woman who doesn't want to draw attention to her cleavage.
13. Sweetheart Neck
The sweetheart neckline is great for those with a Heart shape face is it creates visual balance. It's also a wider neckline and works well to balance wider hips (A, 8, X shapes may find this shape appealing). It can work for both larger and smaller busted women as it creates curves, yet doesn't overemphasize them.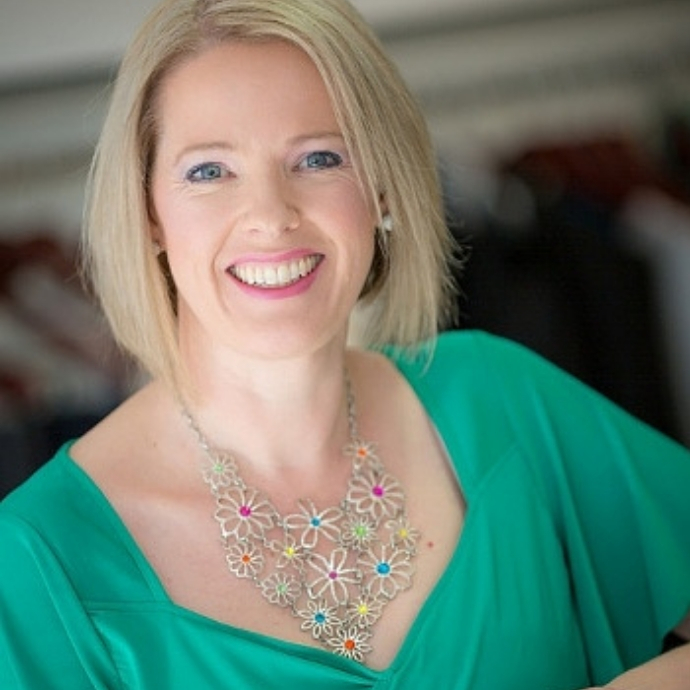 14. Asymmetric Neck
This shape is great if you have a more creative personal style, or have any face or body asymmetry.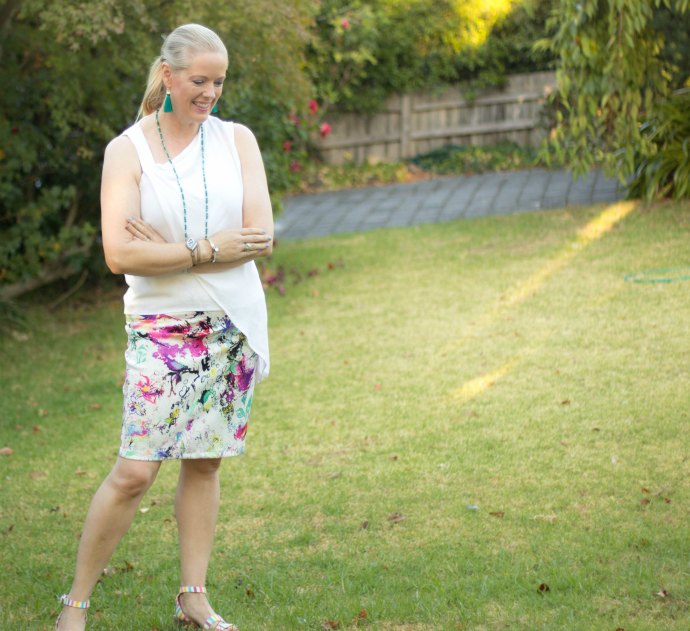 15. One Shoulder
The one-shoulder neckline is another asymmetric neckline and so works well for those who want to distract from facial features that are less than symmetrical, or have one shoulder higher than the other. As it's an open neckline it works for most bust sizes and the diagonal line draws the eye. Because it needs a strapless bra it may be less appealing to the large busted woman.
16. Off the Shoulder
This straight across the body necklines is brilliant for balancing wider hips, so is ideal for the A, 8 and X body shapes who wish to do this. It should be avoided by the V shape (or anyone with a very square shoulder line) as it's one too many horizontal lines across their already wider decolletage. It will work well for the H shape too as it will create the illusion of a smaller waistline. It needs to be worn with a strapless bra, so those with a very large bust may find it a less comfortable option.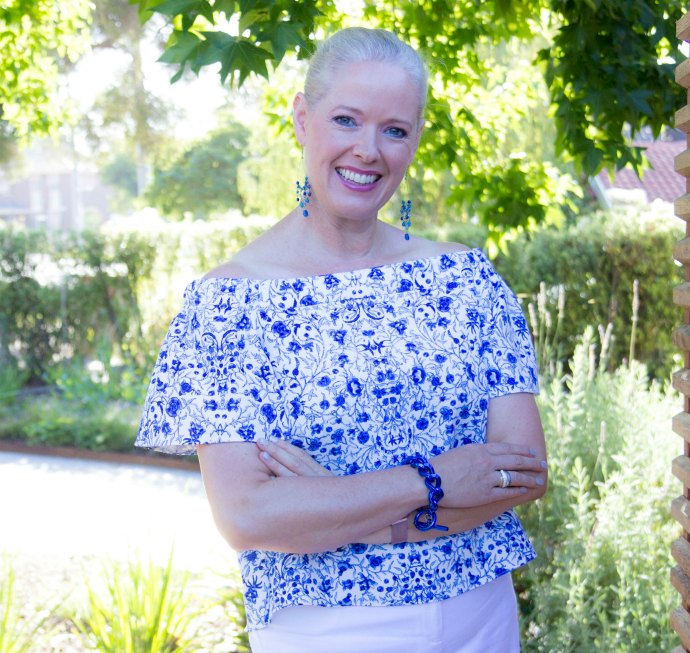 17. Strapless
Strapless styles suit those who need to broaden their shoulders, so again suit A, 8 and X shape bodies and should be avoided by V shapes. They also suit those with more slim and toned arms as these are highlighted by this neckline. The strapless also requires a good bra and so may not be as comfortable for the larger busted woman (though if you check out the image below – this is how you get to wear a bra and a strapless neckline all at the same time).
Linking Up to: Not Dressed as Lamb, Style with a Smile, Thursday Fashion Files, Ageless Style, Visible Monday
6 Insanely Simple Ways to Know if Your Neckline Needs a Necklace
Understanding Balance Points and How They Influence Your Choice of Neckline