Want to look taller and or slimmer? You are not alone as many of my clients have told me that either or both of these is one of their style goals!
As there are many illusion tricks I can teach you, so that you can become your own clothing magician, here you'll discover how to elongate your body (or parts of it if you want to create balance proportionally).
How to Create the Illusion of Length and Slimness with Your Clothes
So let's get back to basics and think about how to use line to create the illusion of length and/or slimness.
Vertical lines lengthen
Horizontal lines shorten and broaden
To elongate you want to ensure you have more vertical lines and less horizontal lines. How and where are verticals found in clothes?
Plackets
Jacket edges
Centre creases on trousers
Rows of buttons (up and down)
Pleats
Pinstripes
Vertical seams such as princess seams and darts
How you can use verticals to look taller and slimmer
How to use verticals in your outfits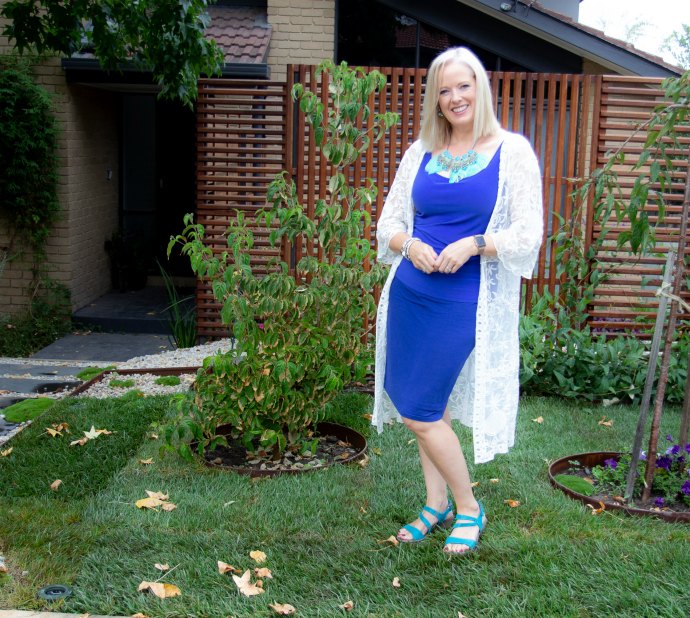 Horizontal Lines Broaden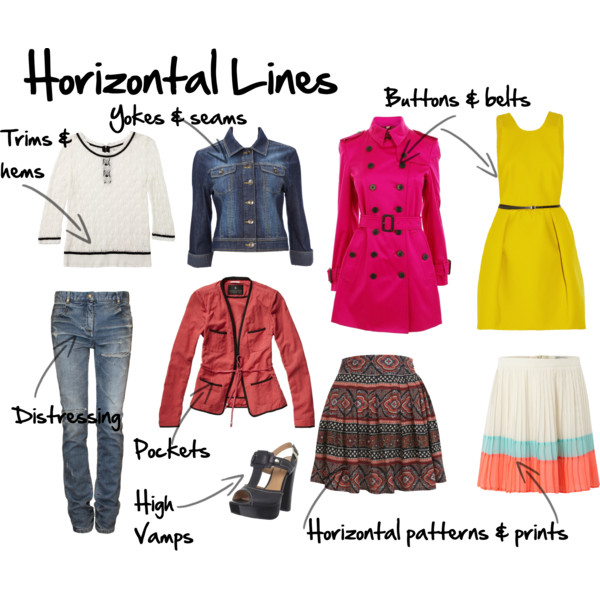 Because horizontal lines shorten and widen, you need to be aware of where you will find them in garments:
Hems of sleeves, tops, pants, skirts etc.
Yokes
Pockets
Horizontal prints
Seams
Trims
Distressing and whiskering
Straps and high vamps on shoes
Buttons on double-breasted jackets and coats
Cuffs on trousers
Border prints
So if you want to slim, then you only want to put horizontal lines on:
Your narrow points (so this is the – where do I end tops, jackets etc. rule)
On the areas you want to broaden to create balance – check out my body shape bibles to discover exactly where they are for your shape! If you're not sure of your shape and would like my professional opinion on it and your colouring you can get this as part of my 7 Steps to Style program
Read my 3 rules of horizontal lines here
How to wear horizontal stripes without looking wide
Bad design – the horizontal line rule
5 Easy Ways to Elongate to Look Taller and Slimmer:
Find garments with more verticals (as natural hemlines that garments all have will create lots of horizontals) without adding extra ones.
Wear heels, if you like them.
Wear low vamp shoes.
Wear fabrics that skim and drape close to your body.
and a bonus 6th: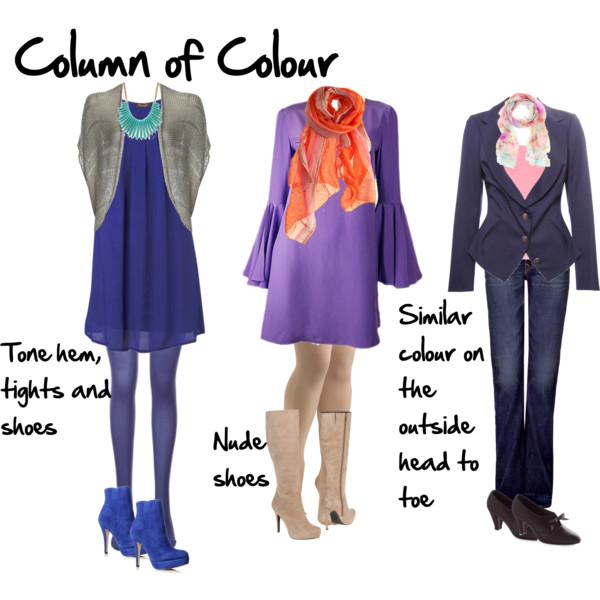 The easiest way to look taller is to use the column of colour concept, which I've covered here and here and even here. It's simple, the longer the unbroken vertical line, the taller you will appear. Just remember, a column of colour doesn't have to mean only wearing black head to toe or only wearing one colour, you can still wear two or three colours, it's just how you put them together.
So instead of breaking up your body by alternating colours, you can try elongating by creating a vertical flow from head to toe.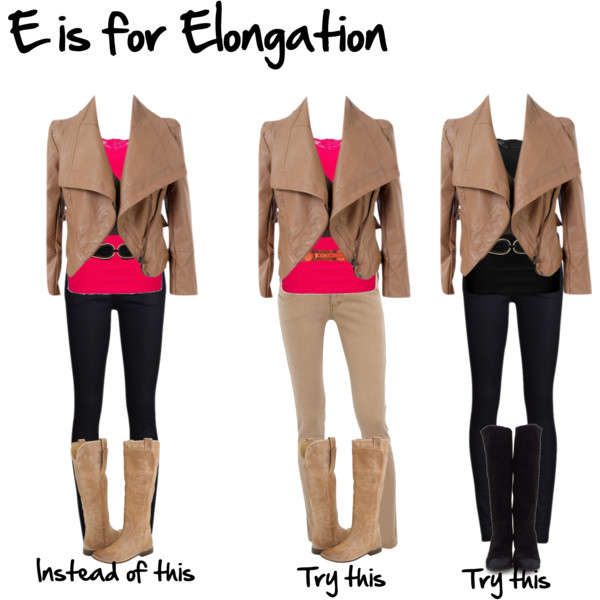 Brilliant tricks of the clothing magician
More tips on using a column of colour for your body shape
Creating a wardrobe capsule using a column of colour