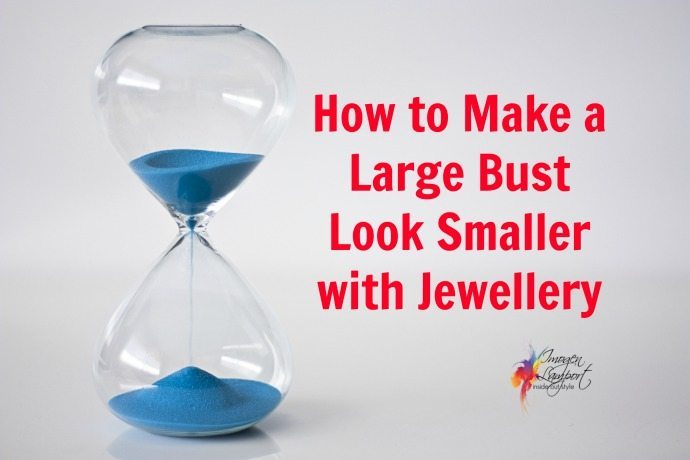 People often comment on my collection of larger scale necklaces and say that they're 'my thing' as I always wear them. But they've only become 'my thing' since I discovered the power of a large necklace to make my bust look smaller. How does this work?
It's that old optical illusion – which centre circle looks largest?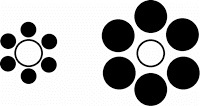 The left one of course!
But they're actually the same size – it's just the illusion of putting something smaller next to something makes it look larger, and vice-versa.
So by wearing large jewellery, it diminishes the apparent size of my bust. Being a 34G/H – this is something I'm pretty keen to do as I prefer people to talk to my face not my bust.
Here, I've made a short video on how to make your large bust look smaller with a necklace to show you the difference.
So you can see, if you have larger facial features or a large bust, larger-scale jewellery can work to make them look smaller, or alternatively if you want to make your bust look larger, wear fine jewellery.
Scale
can be a really important part of the
style puzzle
, particularly if you have a body variation that is outside of the "norm" that you want to either highlight or camouflage.