Escape Your Style Rut and Love Your New Look
with
EVOLVE YOUR STYLE
WORK YOUR WARDROBE WITH EASY DAILY OUTFIT PROMPTS
TO UPGRADE YOUR STYLE IN JUST 1 MONTH
You've got nothing to lose as it costs as little as a cheap, uncomfortable pair of shoes that you'll wear once and never look at again!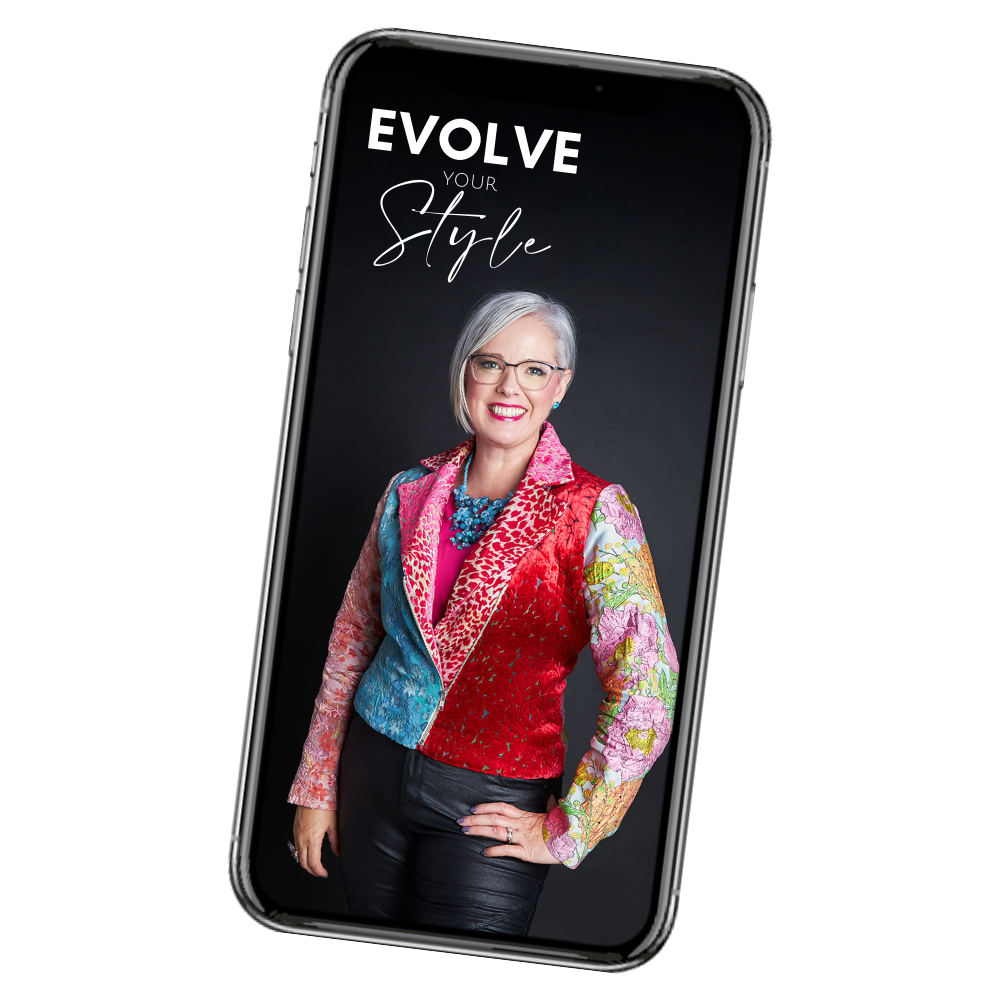 Don't Settle for Stagnancy…
Unleash your inner fashionista and discover a whole new level of flair!
Are you tired of wearing the same outfits over and over but are not sure how to create new ones?

Would you love to look and feel fabulous every day as you learn what does and doesn't suit you as you get out of your style rut?

Do you have a wardrobe full of clothes but nothing to wear?

Do you want to shop your existing wardrobe and create more stylish outfits with what you already own?
If this sounds like you and you're keen to revamp your style without replacing your wardrobe then it's time to Evolve Your Style!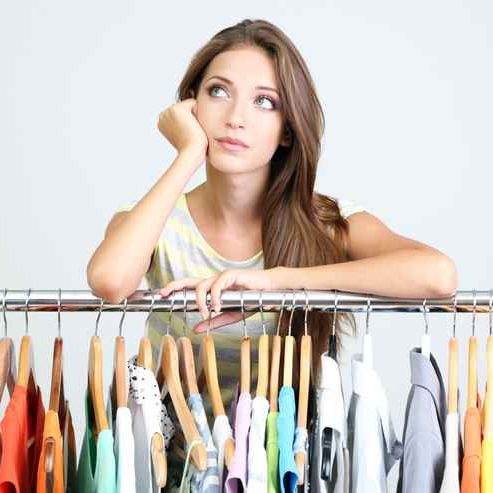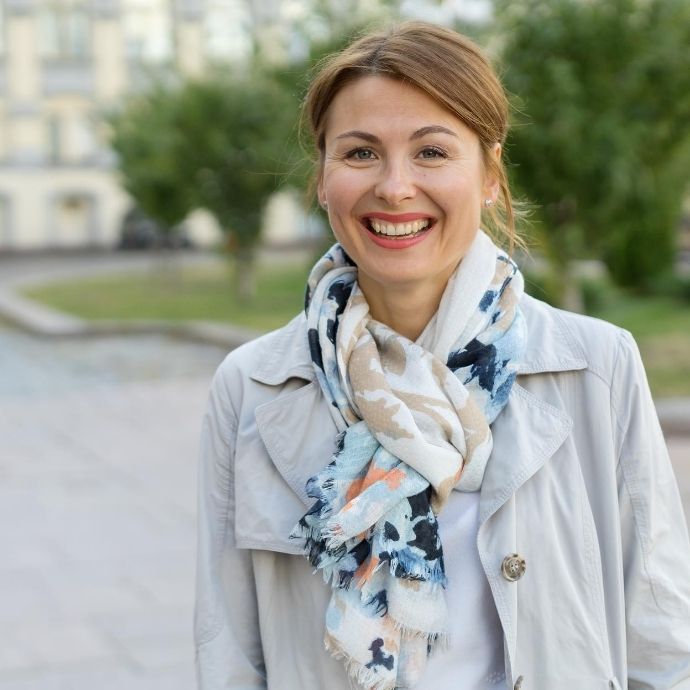 You are gorgeous and I want to show you how you can look fabulous everyday!
I just wanted to say the Evolve Your Style is the most fun and best value for money I have ever had. It has done my soul and confidence a world of good in how I express me through what I choose to wear. I so recommend your programme to others -thank you!
Jessie, New Zealand
How will doing the Evolve Your Style 31 Day Style Challenge benefit you?
There is nothing to lose and so much to gain by getting out of your style rut and evolving your style!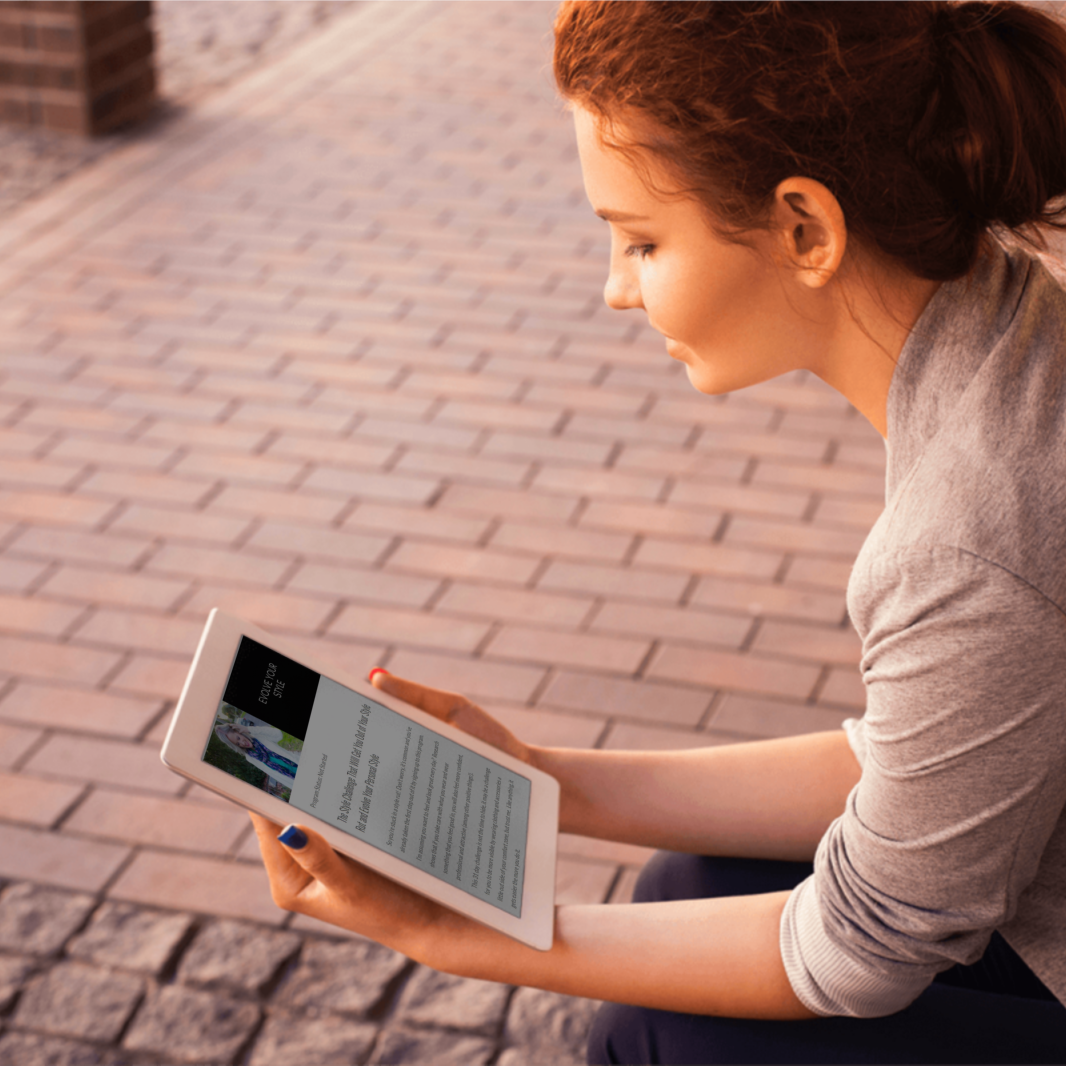 Why Evolve Your Style?
If you're looking to elevate your style game and boost your confidence, try our self-guided style challenge. It's complete with simple daily style prompts, based on brain-based science that will have you looking and feeling incredible in just one month, no shopping required!
It's been described many times as "life-changing"!
Discover how easy it is to evolve your style and put together outfits that flatter you
Any outfit that is an authentic expression of who you are and is in tune with the inner you will boost your mood. You will discover outfits that make you feel confident and empowered, beautiful and authentic as you work through the Evolve Your Style daily challenges.
I know that you're a busy woman but you still want to look stylish and feel fabulous every day.
It's so easy to fall back back onto the same old outfits time and again as it saves us from having to think. But over time that becomes boring, dull and we stagnate and may even become dated. Let me help you get you out of your style rut. Not only will you look stylish, research shows that when you get out of your style rut and try something new each day you will feel more confident and attractive.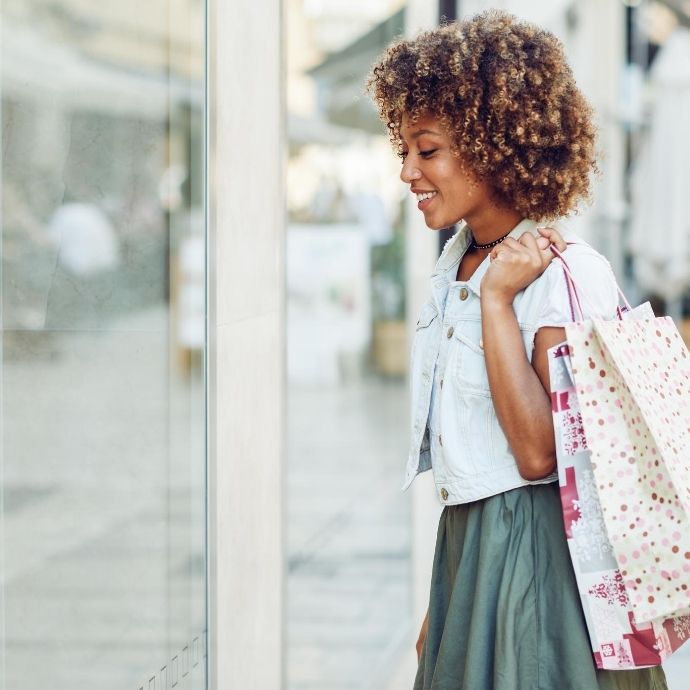 What others are saying about Evolve Your Style
I am so glad that I chose to participate in Imogen Lamport's 31 Day Style Challenge. Each day I look forward to receiving my email with the next day's challenge. I have learned so much more than I ever expected to, and it is only coming up to Day 5! As a just over fifty-year-old, I was in a bit of a style rut, with a daily uniform of the same jeans and tops worn most days. Imogen's challenge had me back in the wardrobe picking out things that hadn't seen the light of day for a long while and putting outfits together in new and more stylish ways. It has me dressing nicely each day and feeling great. Compliments from family and strangers let me know I am on the right track, and I even learned how to pose for a photo, rather than be my usual wooden self. The feedback from Imogen and from a totally wonderful group of like-minded ladies has me on a journey of fashion discovery. I've noticed that myself and others on this journey are looking more relaxed, years younger and a lot happier. I highly recommend Evolve Your Style.
I love getting great feedback on outfits after being nudged out of my rut by the challenges which are well designed to make me think about all the elements of style as a whole and not as each component to help me save money by buying great pieces and not 'that'll do' pieces.
This challenge makes me look forward to putting outfits together while trying to step out of my comfort zone.
I am having fun and have already learned plenty. Your guide and workbook, where I was challenged to examine the image I'd like to project through my clothes was something I'd never done before. And I was able to see the outfits I'd been wearing did or did not project that image. After that I began to see that I already owned many items I loved and could wear in my closet and now, with the daily challenges, I am trying out new things and "amping" up my style! This is the best money I've ever spent!
It is like Instagram for real people, with individual style feedback. Not ones who have a model figure, or promoted designer goods, a professional photographer and photoshop. But real women, young and old, slender and curvy, beginners and advanced. It is like having a place to share your outfits and questions with a group of friends you have never met, yet share your interest in style. Helpful and supportive. A place to learn and grow, and watch others blossom. A place to share our knowledge, gain inspiration from others, understand why. Drop-in when you want or can. Take a rest or come back. The door is open to those who want to stay and play or just want to gaze in from the sidelines; you just get so much more out of it by taking part.
Because I'm already confident about dressing I tend to have a surplus of style moves I can select from and it looks creative to others. But I'm bowled over at how much I am learning from these seemingly ordinary daily style challenges. They do often go against the grain of my style preferences but by not giving up and sticking with it until I "solve" it, it has unleashed tremendous creativity that I myself can recognize. I wouldn't say that it has altered my style, something I wasn't after, but it has intensified it and that pleases me a great deal.
I finished the 31 Day Style Challenge today. It's been great! I'm still a bit shy about using the Community Group but I've taken a photo each day and made notes. I can definitely see an evolution across the photos, for the better. I have become more of a risk-taker in terms of what I mix and match (am wearing much more of what is in my wardrobe) and am also much more clear now about what doesn't suit me.
It's the best money I have spent in a long time.
Imogen Lamport's 31 Day Style Challenge is like a workout for you and your wardrobe. Whether you are in need of a little toning or a full-on transformation, you will find your own level of style fitness by participating in the fun daily challenges to do at your own pace. Imogen provides a reference point for advice if needed, personally and through her blog and feedback on your outfit choices comes from the whole group, in a positive and supportive online environment. What more could a girl want?
The Evolve your Style Challenge by Imogen Lamport is like meeting up with a bunch of 'the girls' and having some fun 'us time'. I have followed Imogen's blog for a long time but find the daily challenge is inspiring in a different way. For a few minutes per day, I have been creatively challenged to shake it up a bit and put together my clothes and accessories in new and fun ways. Who knew I could have a blast shopping in my closet? I love hearing from my new friends and laughing along with them as we share some of the same insecurities. Follow along or post like crazy. You'll have fun either way!
One of my favourite things from doing Evolve Your Style more than once is that the temperature dropped 5-10 degrees and I wasn't sure what to wear today so I looked back through my outfit photos until I found one that was perfect to use as a base. Then I pulled out that outfit and added a jacket and different shoes and I was ready. (In the past there would have been a pile of discarded clothes on my bed).
I also love that I know why I am wearing each piece of the outfit. I know that the outfit suits my body type and so I feel less envious of the styles that other people can wear and more appreciative of the ones I can. I like seeing how other members have developed their style; and finally, I like gaining new information about style gradually, one piece at a time.
Best thing I've done in a long time – the EYS Challenge and then moving on to the Seven Steps program! Just yesterday, I had dinner with a friend right after work and she said "Your style really suits you." Music to my ears!
Who can benefit from Evolve Your Style?
Worried that you're too old or not slim enough to have style? Then this is the style challenge for you.
You'll discover that no matter your age or stage in life there is a community of women from all over the globe who are waiting to help you and to cheer you on as you discover your style.
Evolve Your Style is for real women, with real bodies, real budgets and their real wardrobes.
What have you got to lose?
Ready to transform your style and gain a whole load of confidence in only 31 days?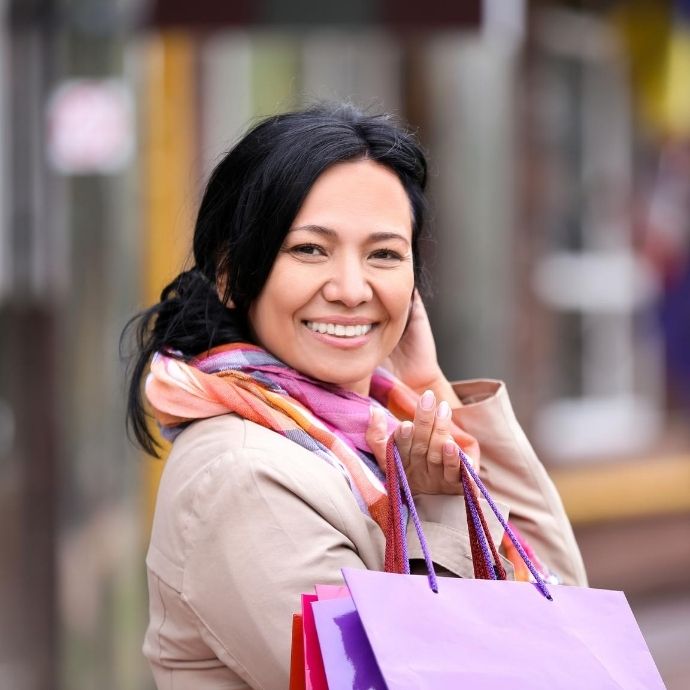 Hi, I'm Imogen Lamport
My passion is helping intelligent women define their personal style so they have a wardrobe full of clothes they love to wear.
I'm an industry-leading, globally award-winning Image Consultant, internationally Certified Image Professional and creator of the revolutionary Absolute Colour System of 18 Directions.
Yet, I wasn't born with style! I've had to educate myself as I wasn't taught style fundamentals in school (or at home).
I've helped over 5000 women from around the world define and refine their personal style.
In the process of working with these wonderful women, I've learned a thing or two about how each person is unique and that style never has a one-size-fits-all solution.
My aim for you is that you build a wardrobe of clothes you love, that make you look and feel amazing. So that you can get up, get dressed and get out the door every day confident knowing that you are expressing your true self to the world and looking your most fabulous.
I've always been fascinated by how brains work, so when I discovered there was research that showed how impactful and effective a month-long style challenge could be, I was keen to try it out. My own research has led to creating Evolve Your Style and I've seen the incredibly positive impact of how doing one small style challenge each day will transform your style.
In Evolve Your Style the program provides you with specifically designed challenges to follow and the supportive and knowledgeable community give you the feedback and additional guidance that will have you out of your style-rut and defining your personal style in no time at all.
When You Join Evolve Your Style You'll Get...
There is nothing to lose and so much to gain by getting out of your style rut and evolving your style!
When you enroll today you'll get these BONUS resources FREE as soon as you sign up!!
Bonus 1: Accessorise with Style Masterclass Webinar
Value $47USD – Included with Evolve Your Style
In this 1.5 hour masterclass webinar you will be inspired to take your accessorizing to the next level. Covering accessories from the top of your head to the soles of your feet you will be inspired to use accessories in every outfit and how to choose the right accessory for everything you wear, whether it's based on your personality or to create harmony with your body.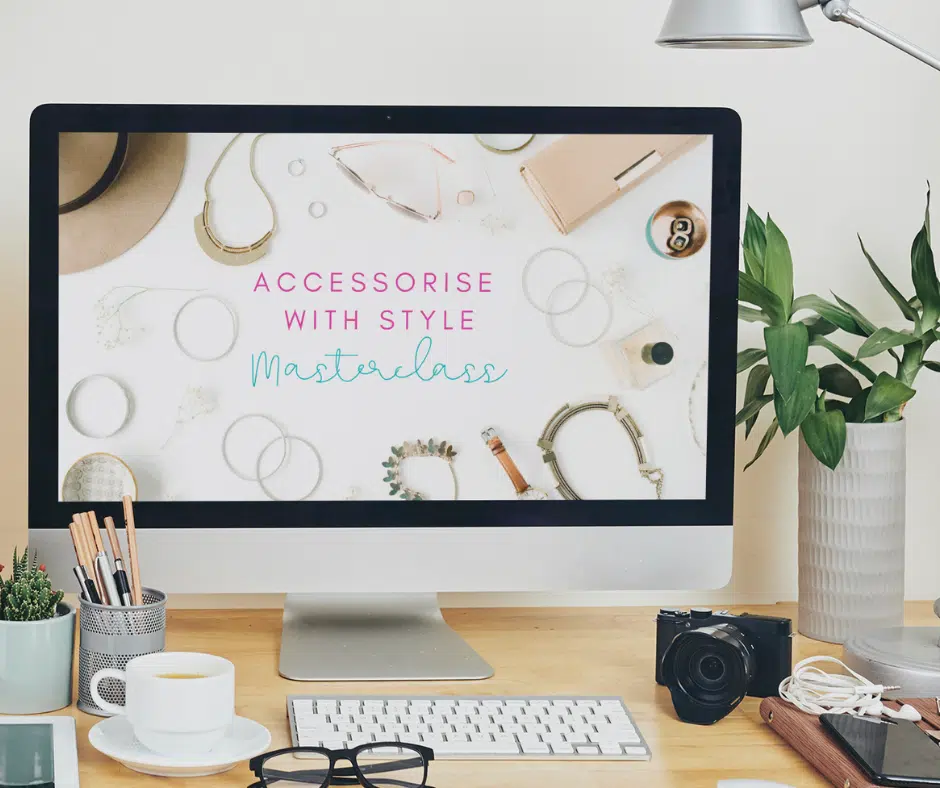 Bonus 2: Colour and Contrast it's more than Black and White Masterclass Webinar
Value $37USD – Included with Evolve Your Style
In this 1 hour on-demand webinar masterclass you will learn about how to define your personal contrasts, both value contrast and colour contrast.
You will see examples of different contrasts and how to create outfits that harmonise with a variety of different colour and value contrasts.
Bonus 3: Figure Flattery Masterclass Webinar
Value $37USD – Included with Evolve Your Style
In this hour-long on-demand webinar masterclass you will learn about integral pieces of the style puzzle – body shape, body proportions and body variations which are the keys to creating your figure flattery guidelines.
You'll learn about the body equation and how to create harmony and balance using clothing design lines and features to flatter your figure plus so much more.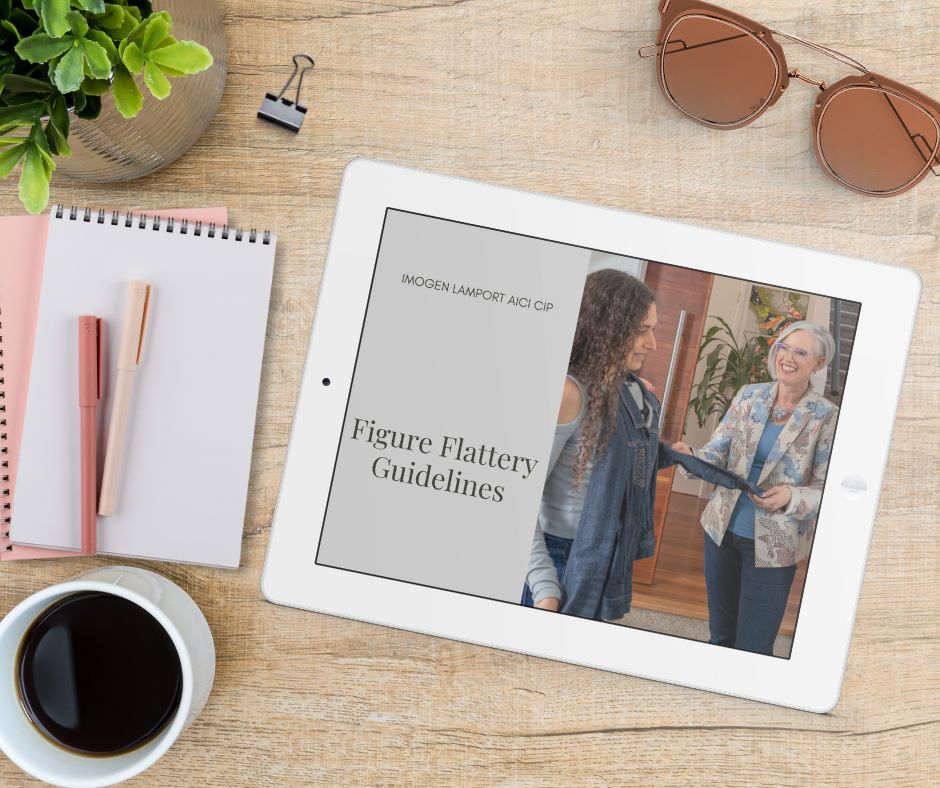 Bonus 4: Working Your Wardrobe Masterclass Webinar
Value $37USD – Included with Evolve Your Style
In this 1 hour on-demand masterclass webinar you'll learn all about the Wardrobe Cycle and how you can use each of the 4 phases to ensure your wardrobe is full of clothes you love to wear.
You'll get my insider tips on how to decide what to keep and what to let go of, what to do with your wardrobe orphans (and why you may have them) plus how to organise your wardrobe so that it works for your so you can more easily create stylish outfits everyday.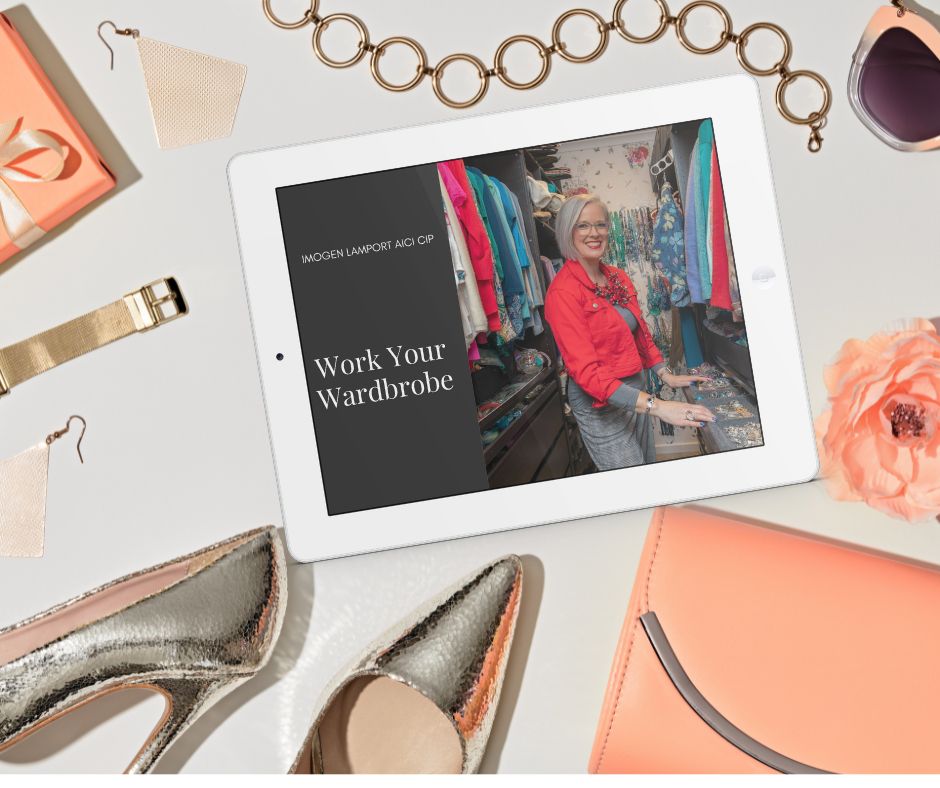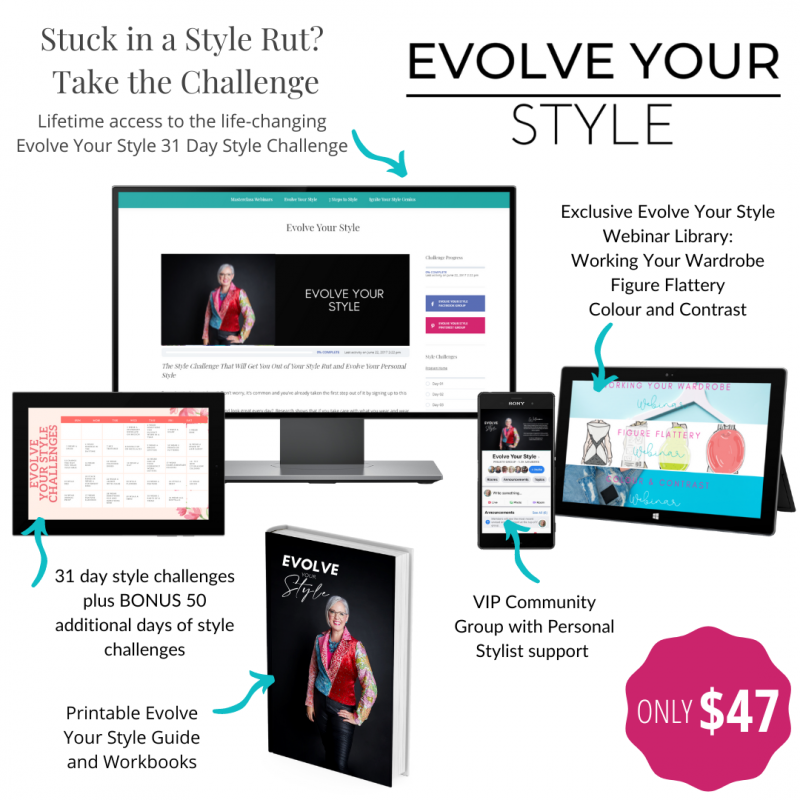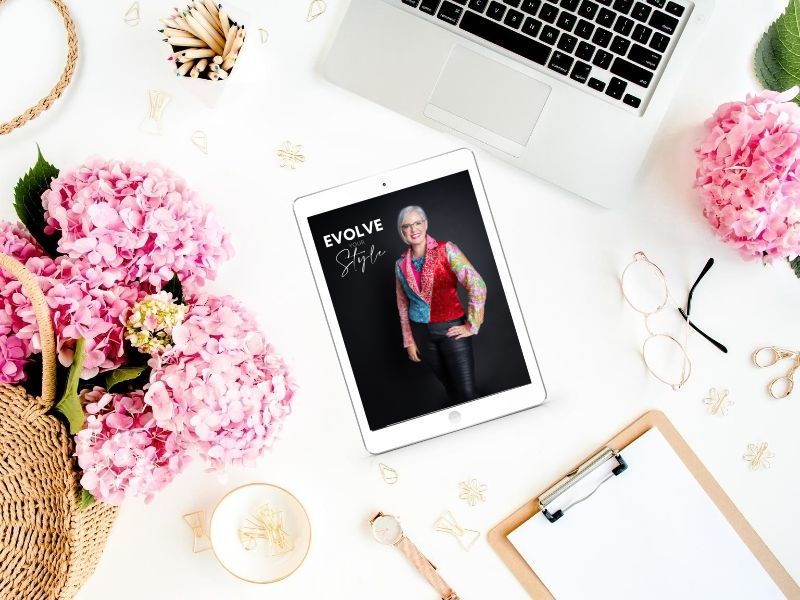 Your investment in Evolve Your Style includes:
Evolve Your Style 31 Daily Style Challenges
Evolve Your Style Challenge Workbook
VIP Evolve Your Style Community
Personal Stylist Support in the Community Group
Lifetime Access
Accessorise with Style Masterclass
Working Your Wardrobe Masterclass
Colour and Contrast Masterclass
Figure Flattery Masterclass
Additional 50 Daily Style Challenges
Total Value $447USD
I've learned so much more than I had expected!
Karen, USA
Start your style journey today!
For as little as the cost of a cheap pair of shoes that you won't end up wearing anyway you can start on this style challenge that has been described by many who have done it as "life-changing".
It's time to discover your personal style
By taking the time for 1 month to focus on what you wear with the Evolve Your Style challenges you will improve your style forever.
The Solution to Your Style Rut is Here!
For as little as the cost of a cheap pair of uncomfortable shoes that you won't wear anyway, you can start on this style challenge that has been described by many who have done it as "life-changing".
Signing up for your 31 day challenge was the best thing I've done for myself in quite some time. I was shy at first, but soon looked forward to pulling together an outfit and share with the other Evolvers. This challenge inspired me to get out of my day to day routine, try new color combinations and wear items I had and was drawn too but not confident enough to wear. By paying attention to what I liked and didn't like, I was able to figure out my style. I now look forward to picking out an outfit rather than just grabbing something and getting dressed. I feel more attractive and have more confidence. My husband has complimented me many times and said he likes the new look and confidence.
I can't thank you enough for this program and for making it affordable. I have now gone through my entire wardrobe and consigned the items that no longer work. I've also purchased a few key pieces of clothing to round out my wardrobe.
To me, the best outcome is that I now have the confidence and know-how to window shop with friends and not waste money on items that either don't work with my existing wardrobe and/or don't go with my style, just because I happen to like the colors.
Thank you so much.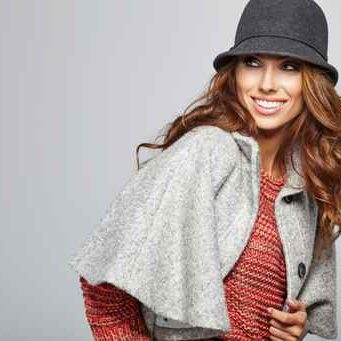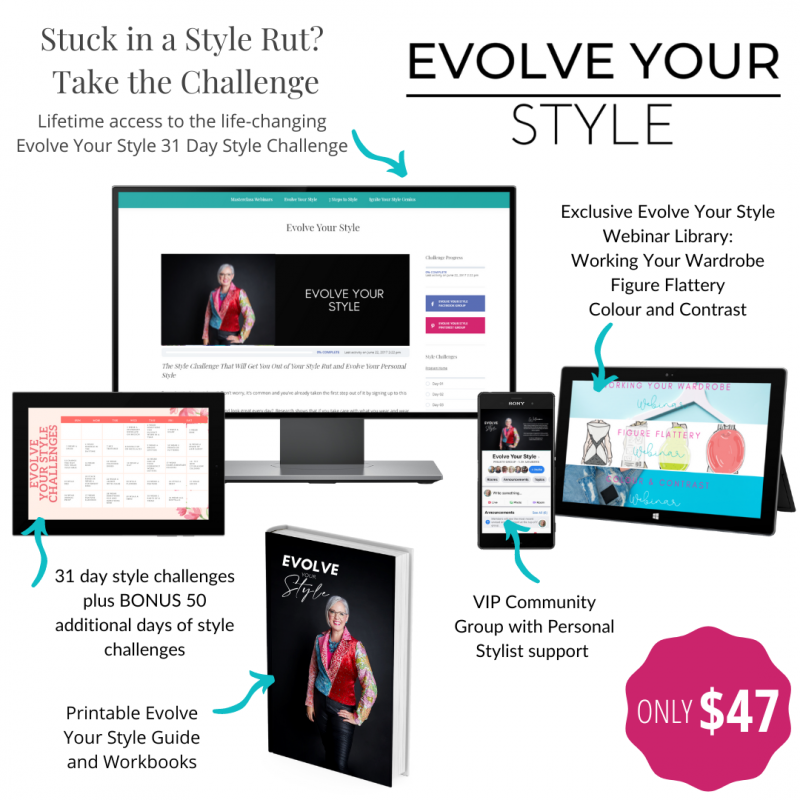 Frequently Asked Questions
I'm busy and don't have much time, do I have to do the challenges all in 31 days?
Absolutely not! You have lifetime access to the program and can do the challenges as fast or slow as you like.
That said, each challenge is very small, and the program is designed to MOVE you forward in your style a little bit every day. Ideally the BEST way to do it is over 31 days, but if it takes you a bit longer there's no issue about that. It's a self-directed program so you can choose how YOU want to do it.
Is there any value for me to do Evolve Your Style if I do not want to participate in the Community Group??
The Community group is a completely OPTIONAL benefit of the program. You can choose to be in it or not. There are some who have chosen to participate in the group (and may even have a false name) as the feedback and interaction can make the challenges more fun, plus you get inspired by other versions of the same challenge and the feedback is priceless!
That said, there are many who have gained great benefits from doing the challenges without joining the Community group. It's up to you!
How do I join the Community Group?
Once you have downloaded the Inside Out Style App, the 'Community' tab will automatically appear for all your active programs (in this instance the Evolve Your Style program) or masterclasses purchased. It is a private community of like-minded women who will support you on your style journey.
Once you are logged in and want to start communicating with your fellow Evolve Your Style members, click on the 'Community' tab where you will see the communities you have access to including the channels. To send a Message or Reply to a Message please watch this video which walks you through the process.
Do I get a colour analysis and body shape analysis as part of Evolve Your Style?
No, this is not part of the program.
Evolve Your Style is a fun way to shop your wardrobe and push yourself out of your comfort zone, it's a totally DIY program.
If you'd like a colour analysis and body shape analysis, this is part of my 7 Steps to Style program.
Got more questions or need login support?
Please email me with your questions and I'll get back to you as soon as I can!
Once you sign up, you'll be emailed a username and password to login and start on your Evolve Your Style challenges straight away.
Don't forget to check your spam/junk/promotions/other email folders if you can't find the email – and do email us for tech support if for some reason it hasn't arrived within 30 minutes (that means the tech gremlins have got it and we need to look into the issue).
Please also be aware that our tech support may be in a different time zone to you, so your email may come while we're sleeping, but we'll get onto solving the problem as soon as we can.
How do I login and find my content on the Inside Out Style App?
To login and find your content, you will need to download the Inside Out Style App. You can download the Inside Out Style App from your apple store, google store or onto your computer or laptop. If you are an existing Inside Out Style member you will need to login using the email address you used during your purchase from the Inside Out Style Member website.
If it is the first time logging in, you will need to RESET YOUR PASSWORD.
Follow the instructions on how to login here.
Once you are logged in, your content will be available. There are four tabs you can navigate through which will have content available to you:
Discover – this tab is the home page which lists all the programs and masterclasses.
Learn – this tab is where you will see the list of programs and masterclasses that you have purchased and have access to from our Inside Out Style Member website.
Community – the community tab is where can engage and communicate with like-minded women who will support you along your style journey. This tab will automatically appear for all your active programs or masterclasses purchased.
Profile – this tab is where you can edit your account and notification preferences.