Weddings these days have many dress codes. Recently a friend of mine was horrified when turning up to a wedding in a floor-length gown (the invitation dress code said "formal") to find out that really, all the bride had wanted was for people not to wear jeans!
The first point of call when figuring out the right thing to wear to a wedding is to call up the bride and ask what they would like. Formal traditionally meant a full-length gown, these days it often means cocktail (knee length, but dressy). It's best to check if you're not at all sure.
The reality is, the bride and groom have gone to some lengths to ensure that they look great. The wedding will have cost a pretty penny or two (it's actually quite scary to me how much people spend on weddings these days!), so they want you to dress up and make an effort so that when they look back at the photos everyone looks gorgeous and glamorous.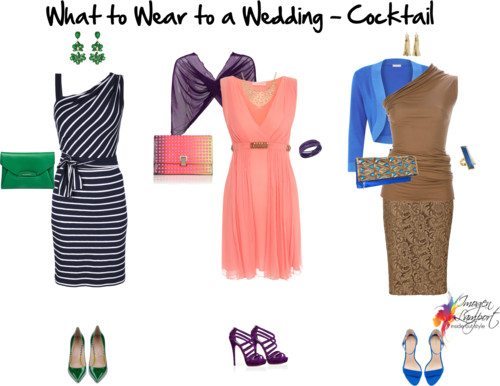 5 Things to Consider When Choosing a Wedding Outfit
1. Location – Where is the wedding? A beach wedding is less formal than a church. A garden party less dressy than the grand ballroom of a big hotel.
2. Weather – What time of year? Will you be outside or inside most of the time? Are you someone who feels the heat or is always cold? Will you be more comfortable with a wrap or jacket?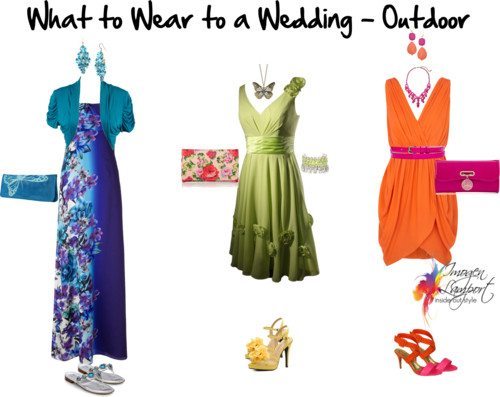 3. Colour – Wear colour, avoid black and white
4. Fabric – Think about dressier fabrics, something with a little sheen or sheerness will make you look dressier. Think about the Level of Refinement of your outfit – Weddings are a Level 1 occasion.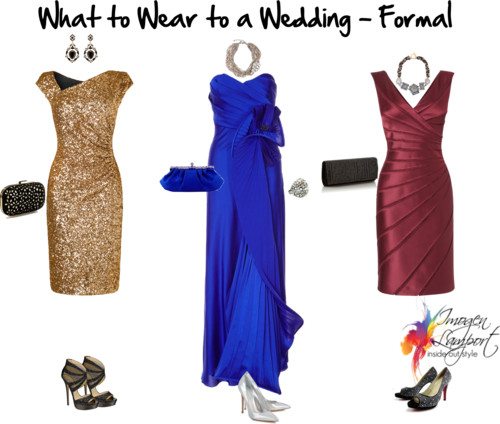 5. Accessorize – It's time to sparkle. Shoes that are strappy or have some bling. Sparkles in your ears and around your neck. Don't forget the cocktail ring or stack of bracelets too. Take a clutch not your regular handbag.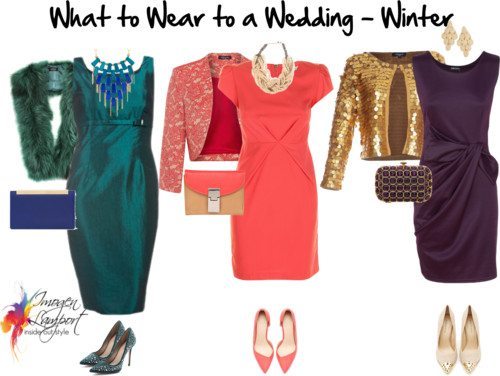 Don't get obsessed with a completely new outfit. Most of the time everyone is focussing in the bridal party and won't member that you wore that outfit to another event.
Think about changing the colour of your accessories to change the appearance of the outfit.
More Tips on Wedding Attire