Going Green
Like all colours, green comes in warm and cool versions, and it's one of the colours that really matter about the warmth or coolness and your colouring. The right green will make you look great, the wrong one, really sickly. So it's important you can figure out if your best green is warm or cool.
Greens that are warm have a yellowish undertone – they extend all the way around the yellow-greens. Cool greens look bluish and extend into the turquoise and teal shades.
Most likely, if you have an olive green eye (or hazel eye) you will suit the warm shades of green. All other shades of eyes may be warm or cool, you need to figure that out based on your skin-tone. But green is a great colour to use to see if you are warm or cool. Take an olive type green (warm) and a more forest green (cool) and see which suits you best.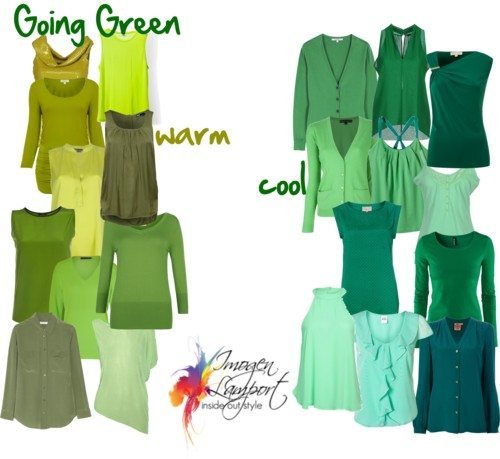 Sheer Style
Sheer fabrics are a great way to wear a colour that is less than stellar for you. The ability to see skin, or another colour through them can soften down the colour and make it more flattering.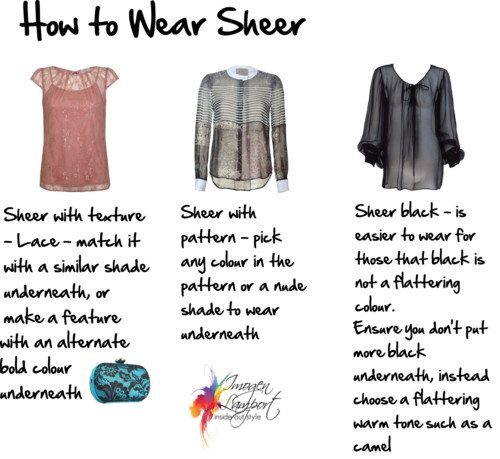 If you are wearing a sheer top to work, ensure it is appropriate and that you have an opaque top underneath your sheer top.