Colour has such a profound impact on our appearance. It really does. Because of this impact, I'm passionate about colour and you will see me wearing colour more of the time than less.
It can make you look:
brighter or duller
more vibrant or more tired
I don't know about you but I prefer to glow rather than look sallow or pale. I prefer to look alive and energetic.
Colours that flatter you will have an enlivening effect. Colours that really aren't great can actually have a stomach churning effect (for the viewer of you in those colours).
I feel colours to my core.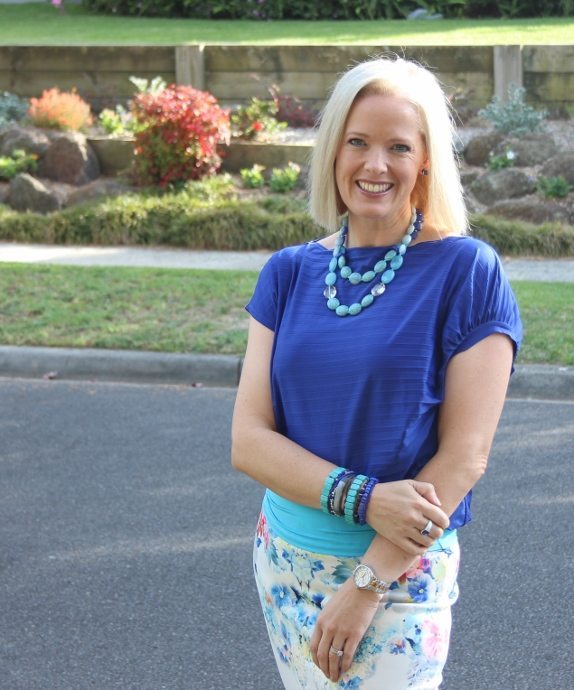 Watch This
Take Action
Discover more about the colours that flatter you.
Play with different colours and watch in a mirror just how much the colour changes your appearance. Place two scarves or tops over each other (in good natural lighting) then whip the top colour away as you stare intently at your face.
See how your complexion changes and if your eyes brighten or become dull. Notice if you want to look at the colour (there is a pull to the colour) or your focus is fully on your face.
Look for the colours that seem to make you light up, as if a switch has been turned on and a light inside you is illuminating your complexion.
Discover Your Colours
If you want to really know your full range of great colours then consider a colour analysis with a professional colour consultant (image consultant). I do colour analysis as part of my 7 Steps to Style program which you can find here.
Play with contrast – discover this 3 step process to finding your ideal contrast levels.
Understandmore about colour contrast.
Further Reading
Why Black May Not Be Your Best Friend- Busting the Black Myth