Just received an invite to a cocktail party next month What is a good dress style for me that would be timeless and look gorgeous? I need an idea on the best style that will last a decade but I could dress down for dinner too. Otherwise, I just won't get the wear out of it! Karyn
Many of us don't have a 'cocktail dress lifestyle' one where we're always out in the evening and need to dress up to the nines, so for us, a cocktail dress is a big investment without great cost-per-wear. Ideally, if it can last 10 years, we'll get value from it so how do you choose such a dress?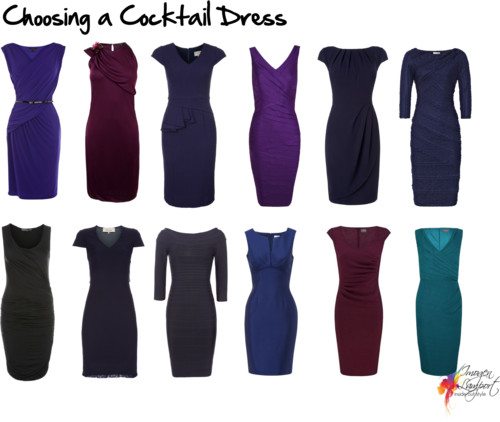 Make it simple in construction, the more detail the harder it is to change the look of the dress
Avoid trend based looks such as peplums which will date the dress
Keep it in a great dark colour, black will limit you from weddings, ideally a dark colour that suits your complexion and brings out the colour of your eyes will take you anywhere
Make sure it suits your body shape and proportions
Avoid fabrics that are super shiny or sparkly if you want to be able to dress it down
Make sure it's well constructed and looks expensive (even if it isn't)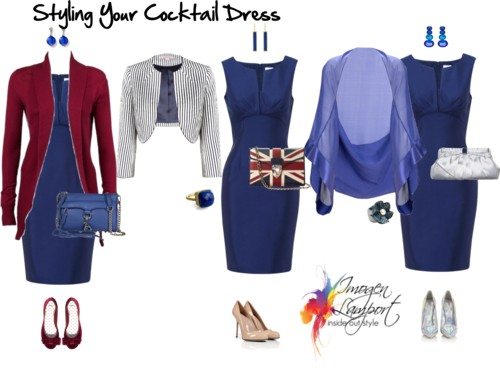 You can see by changing the colour of your shoes, the style from flat to heels, the sheen of your accessories and the fabrics, from a knit cardigan to a structured jacket to a silk wrap you can change a simple dress and adapt it easily to many different occasions.