Night, that time after dusk, when the sun has gone down, colours fade as the cones in our eyes, which are the colour receptors, can't distinguish colour well in low light. Only the rods in our eyes work well at night and they can distinguish blue, but not other colours. So at nighttime, you can get away with wearing colours that are brighter than you'd normally wear during the day, and colours that are less flattering.
Because there is less light, there is less reflection of colour onto our faces, allowing us to put on those colours that normally drain us.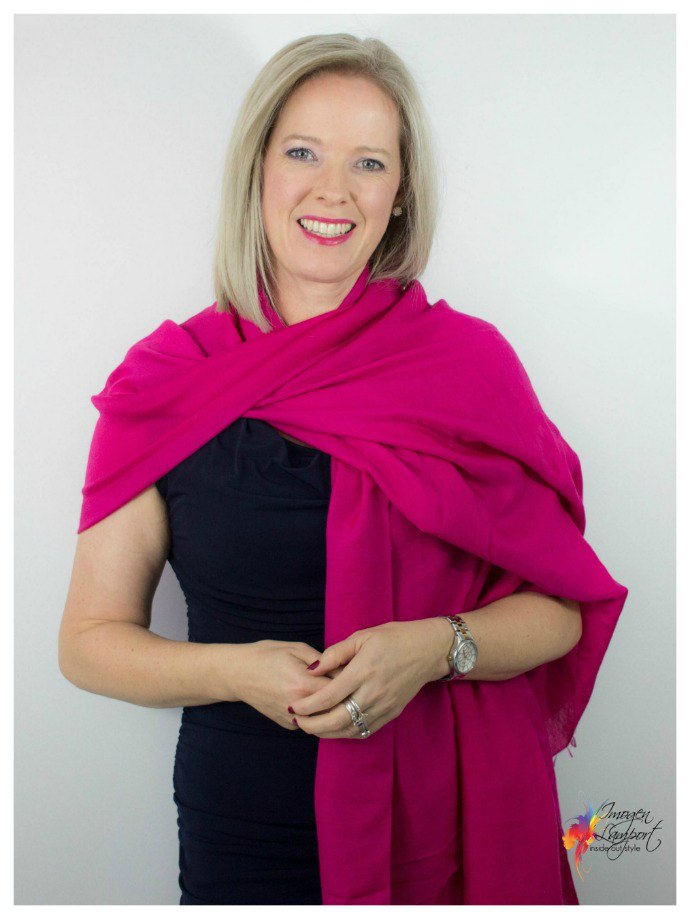 Now is the time to get out your black if it's not a colour that flatters you normally (that is, if you don't have cool, deep and clear colouring) but there are still elements to wearing black to make it more flattering that you will want to consider. Of course you can choose to find a little dark dress too (as an alternative to the LBD)
How to Wear Black if It's Not a Flattering Colour for You
Got an LBD and a few places to go in the evening? Don't want to replace that evening wear with something else as you just don't do that much formal stuff and it's not worth spending your money on it. Here are some tips on how to wear the LBD when it's not your best colour!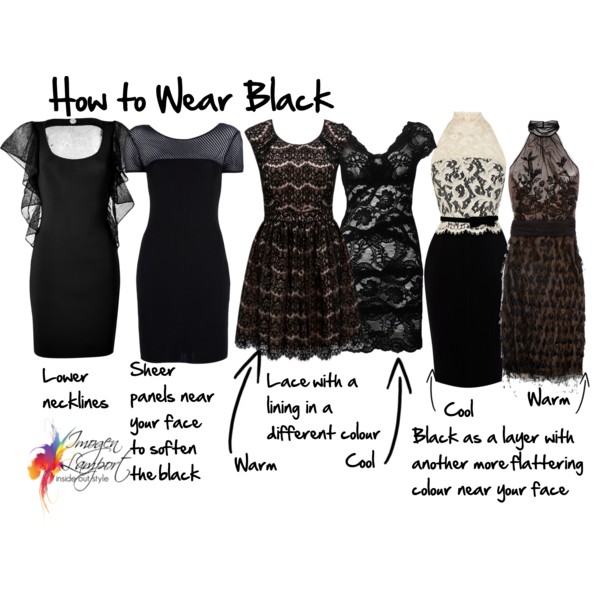 1. Wear a low neckline, this will keep it from casting too much shadow onto your face.
2. Wear a necklace or scarf in a colour that does suit you to break up the black from your face. Here are multiple looks on how to style your pashmina!
3. Wear it in lace, with a warm colour such as camel or a soft gold underneath if you are warm.
4. Wear it in a sheer fabric – mesh or chiffon to take away the harshness of it and is particularly good for those with soft colouring.
5. Wear it in a textured fabric to soften the effect, this works well if you have textured hair or skin.
6. Wear a flattering colouredtop or shirt under a black jacket. Wear the shirt collar over the top of your jacket collar to shift the black further from your face.
7. Wear stronger makeup colours. A little extra blush and a stronger lip colour to balance out the strength of black.
3 Simple Steps for Wearing Black When You Have Light Colouring
How to Turn an Outfit from Day to Night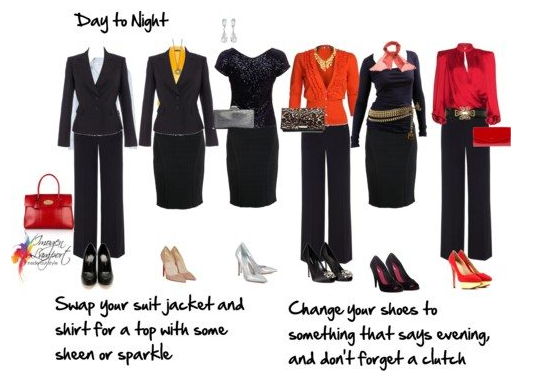 If you need to go out straight from work, how can you easily change your outfit from day-time conservative to nighttime sparkle?
1. Change your conservative office shoes for a pair of peep-toe heels or a coloured pump.
2. Change your top to one that has some sheen or sparkle.
3. Change your jewellery to something that says fun and night time.
4. Swap your daytime tote or briefcase for a small clutch to carry your lippy, phone and wallet.
5. Add a belt with a feature buckle to spice up your outfit.
6. Put a lace cami under your suit jacket instead of your shirt or top.
7. Add a shawl or wrap for warmth.
7 Dressing Tips for the Dominantly Relaxed Personality For Evening Wear