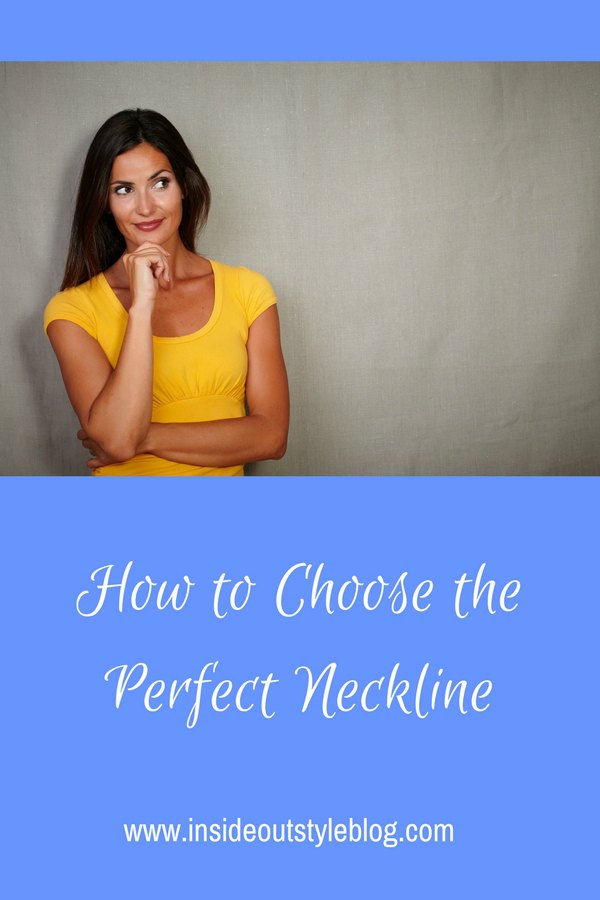 I think about relationship between body shape and neckline shape (oval and round versus straight and sharp). Is there any dependence between this two factors? I think, that rounded somatypes need more rounded necklines and straight body shapes need more sharp or straight necklines.
But what about body shape with both sharp and curved linen (e.g. A shape with curvy bottom and straight upper body)?
Please, could you write in your blog post about your opinion about it? Thank you very much and wish you many blog ideas and thank you for your perfect work on your blog!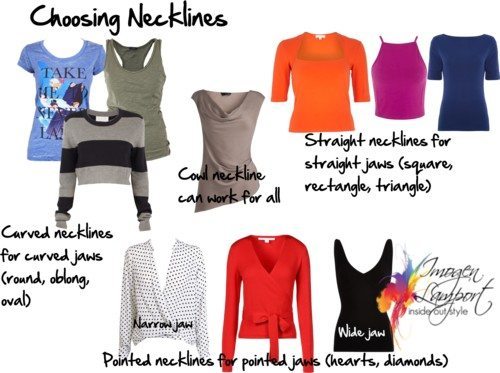 How to Choose the Perfect Shape Neckline
What I have discovered from my decade or so of helping people get dressed is that necklines relate to the shape of your jaw, not your body shape. This is one of the rules of related shapes. What can happen is that someone with a more rounded body may also develop a more rounded jaw which is why you feel that a more curved body needs a more curved neckline! You need to mirror the shape in some way, be reminiscent of the shape of the curve or angles of your jaw.
Curved jaws look best in scoop or wide, soft V necklines
Square jaws rock a square or boat neckline
Pointed, V shaped jaws are made for V necklines
Everyone can wear a cowl neckline, which are particularly flattering on a softer, older jawline (as they have a softer shape).

When you see the picture above (you can click on it to make it larger), you will see that the most flattering neckline is the one that mirrors her wide V shaped jaw – the wide V. The less related the shape, the less flattering the neckline.