What is a Rounded Lateral Body Shape
The rounded lateral body shape is one where when the body is viewed from the side in profile, the body is a similar in width as viewed from the front. It can come on any horizontal body shape (that's what you regularly think about as a body shape – the A, X, H, I, O, V, 8 and X shapes).
A rounded shape is more commonly found on some body shapes, for example the A, X, O and 8, but as this lateral body shape is separate to horizontal body shape (just as the size of your bust, bottom and upper arms is separate and are body variations – which is why all those books and advice columns that tell you that you must have a small bust to be an A shape are totally confusing if you don't fit into this body shape + body variation equation). It means that you can be one of the straighter shapes (H, V and I) and still have a rounded lateral body shape. For example, my lovely friend and image consultant Jan Fisher is an H shape with a rounded lateral body shape.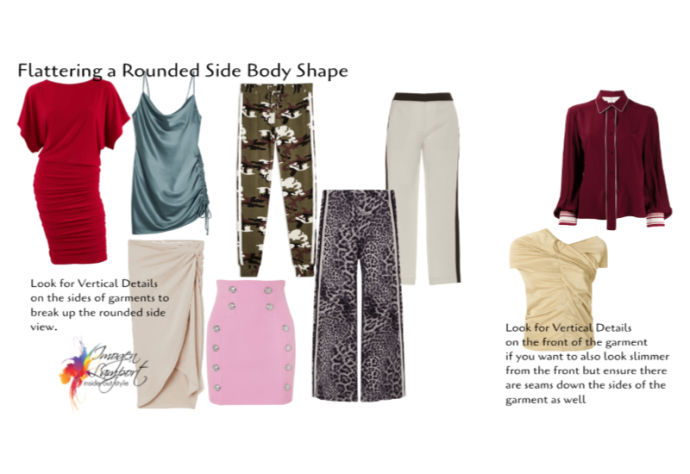 How to Dress the Rounded Lateral Body Shape?
It's pretty simple. Just think about breaking up any wider part of your body using vertical lines.
For example, think obvious seams down the sides of your clothes (now this is pretty easy as most clothes, particularly bottoms such as pants and skirts do have these as part of their construction naturally). You can also think about adding vertical decorative details, such as alternate coloured piping down the sides of garments, or buttons or splits – anything that highlights that side vertical detail.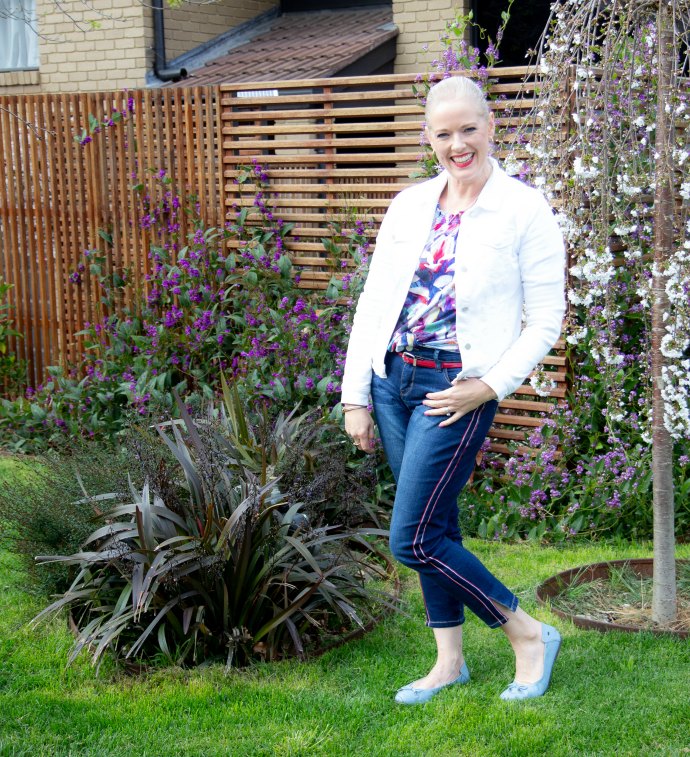 If you feel that your front is also wider than you'd like, you can also look for vertical details down the front of your garments too.
As with all body shape information, it's about trying and testing and seeing what works for your unique shape. Your straighter body shape will still work with the recommendations for the rounded lateral shape as one is making recommendations for the shape of garments from the front, and the other from the side.
If you're not sure of your shape you can get my professional opinion on this (and your colouring) with my 7 Steps to Style program, or you can do my free body shape calculator quiz here.
As you are unique being, remember the elements of design and shape that work for you, create your own guidelines and ignore the rest!