Take Your Image to a Whole New Level
and enjoy a wardrobe full of clothes you love to wear!
It's time to transform your style with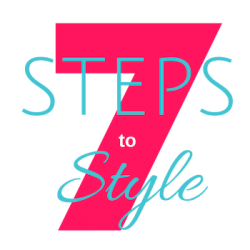 So you look FABULOUS and feel CONFIDENT every day!
Stuck in the Fashion Maze?
You're an intelligent woman who wants to express who you are on the inside, with your style on the outside.
But maybe your style has stagnated and you find fashion so frustrating!
As a busy woman putting your family, friends and work first so much of the time, your needs come last.
When you get dressed, you want to look put-together no matter if it's an everyday work outfit that shows off your true professionalism, or a casual social event.
You might often feel self-conscious and that you're not putting your best foot forward.
You know that what you wear impacts how you feel.
On a bad style day, you may feel down in the dumps, frumpy and dull and it really puts a dent in your confidence.
Sadly, you've lost your way with regards to your style and so easily feel overwhelmed in stores as you aren't sure what works for your colouring or body shape.
You might have tried the advice of the fashion magazines but it hasn't worked and you've wasted so much money on the wrong clothes.
Where do you turn? Who actually understands you and your style?
You are not alone with your style struggles!
Did you know that the average woman wastes $900 per year on clothes she never wears? That's $9000 every 10 years!
Why? Because she doesn't have a clearly defined personal style.
Stop Making Style Mistakes
It's Time to Define Your Style…
Defining your personal style is the easiest way to have a wardrobe full of clothes you love to wear.
It takes the guesswork, the uncertainty and the frustration out of shopping for clothes and creating outfits.
What would it feel like to:
Have a wardrobe full of clothes you adore?
Feel your image is in-sync with your personality?
Feel like the very best version of you?
Stop wasting money on the wrong clothes?
Feel empowered when you shop that you know what's exactly right for you?
I know that you want your outside to match your inside and to let your authentic beauty shine through!
7 Steps to Style is an investment in you!
Not only will you feel empowered and confident in your style, but you'll also make better purchasing choices along the way that will save you so much.
Start your 7 Steps to Style journey now and begin expressing your authentic style with confidence right away. I'll show you how!
Hi, I'm Imogen Lamport
And my passion is empowering intelligent women to express their personal style
I'm an industry-leading, globally award-winning Image Consultant, internationally Certified Image Professional and creator of the revolutionary Absolute Colour System of 18 Directions. I also create internationally accredited Personal Stylist and Personal Colour Analysis courses and train image consultants globally to help their clients just like I'm going to help you!
Plus I am the image consultant to image consultants. That's right, when other image professionals get stuck with their style, they turn to me.
Yet, I wasn't born with style! My mother wasn't stylish and it certainly wasn't a subject on the school curriculum. In fact, after one depressing shopping incident at the age of 16 where nothing looked good, I knew there had to be an answer to my question of what it was about my body that meant some styles worked and others looked hideous. This eventually led me to discover that there is a science of colour and style and to become a certified image consultant.
Fast forward 30+ years and I've helped over 5000 women from around the world discover their most flattering colours and styles.
In the process of working with these wonderful women, I've learned a thing or two about how each person is unique and that style never has a one-size-fits-all solution.
In fact, if someone wants to box you into a "type" then this should be a warning bell that they don't consider you to be an individual, with your own tastes, body, colouring and lifestyle.
My aim for you is that you build a wardrobe of clothes you love, that make you look and feel amazing. So that you can get up, get dressed and get out the door every day confident knowing that you are expressing your true self to the world and looking your most fabulous.
I do this by giving you access to all my colour and style tools. I want to educate you with the knowledge and wisdom I've gained over the last few decades that I've been working with busy women who want to get their style sorted as they too are sick of being frustrated by their poor style choices that are made from lack of the right information.
I know that you're an intelligent woman who wants her style to grow and change with her, which is why there is no one formula to follow. Instead, you are in the driver's seat with me providing the navigation and knowledge so you create your own personal style guidelines.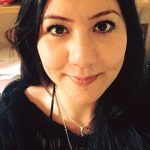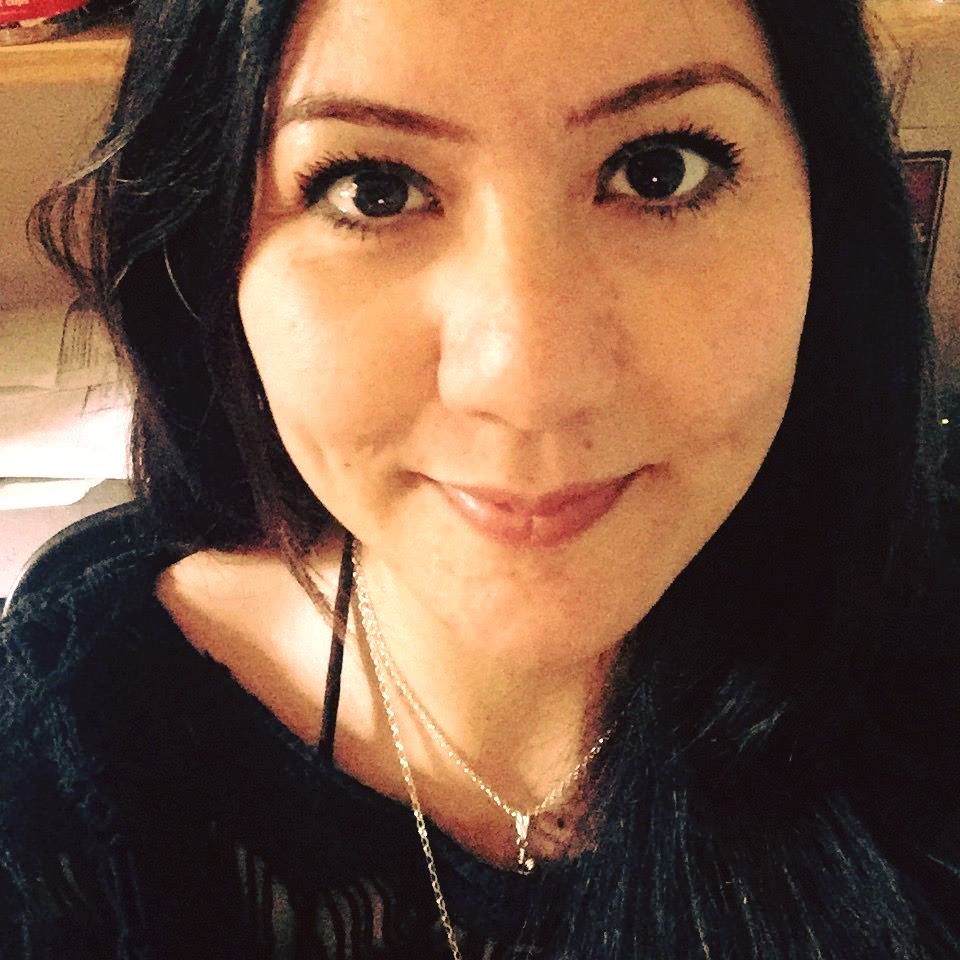 Joleen Wake

UK
I love the fact that I now feel confident to go and look for clothes with the knowledge that it's fun as opposed to stressful and annoying. I love that I know my body type and my colours. I love that I know how to build capsules and travel light. You can't underestimate the feeling of freedom you have when you know what you want and don't want amongst the huge number of clothes choices everywhere.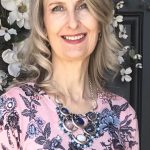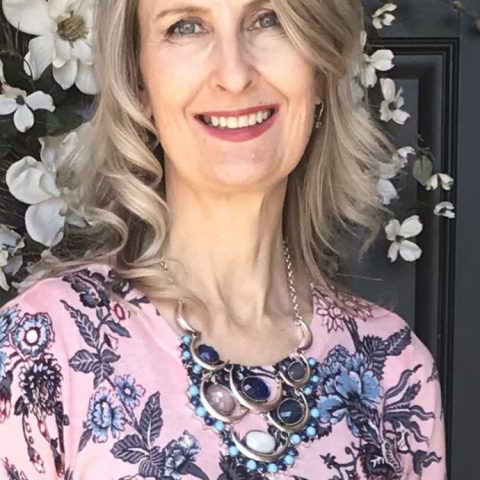 Sara Kimmel

USA
I wanted to get my colors sorted which was the main reason I joined 7 Steps to Style and also to explore your contrast concepts which I had never heard anyone discuss before. It's been game-changing for me.
The surprise bonus was the personality and values. I thought I was pretty solid there but the process of unpacking those concepts took my style to another level.
7 Steps is a fantastic program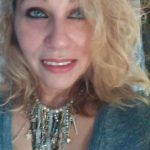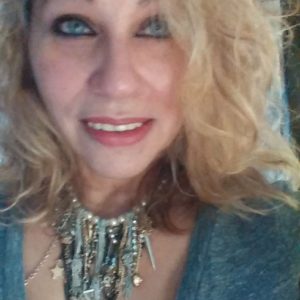 Bernadette Lis

United States
When I joined 7 Steps to Style I started out just wanting a definite colour palette but then got so much more as well as being taught how to achieve what I wanted from an outfit rather than a pre-packaged look.
You have two options…
The Hard Way
Continue to take a DIY approach, muddling through lots of information on the internet, magazines and in books, trying to figure out what actually applies to you. Buying more misses than hits and wasting more time, energy and money on your wardrobe that still doesn't make you look or feel fabulous.
The Smart Way
Join 7 Steps to Style now and get the education, advice and the input you need to fast-track your style so that you're empowered to build a wardrobe full of clothes you adore. So that you feel confident and look polished and put-together in a way that is true to who you are.
Get Started Now
Choose the 7 Steps to Style Plan that works best for you
The investment works out at just 81 cents per day over your first year – and you have LIFETIME access!
What's inside the program?
Want to know what makes 7 Steps to Style different from all the other personal style programs?
Watch the video now …
7 Steps to Style is the equivalent of a colour, style, wardrobe and shopping consultation with me, a world-leading image expert, all wrapped up in a comprehensive and engaging program you can do at your own pace from the comfort of your own home.
Wanting to look stylish is not shallow or self-indulgent, it's a way to communicate your personality authentically.
Why not make getting dressed (which you have to do every day anyway) into something that is a fun form of self-expression that has you feeling and looking amazing.
Become the most authentically stylish version of you
7 Steps to Style provides the colour, style and wardrobing foundations to transform yourself.
7 Steps to Style will have you feeling more empowered and confident each day. You'll create a fresh, flattering, and inspiring style that you will own and love. 7 Steps to Style encourages you to express your individual personality through your style and does not box you into a predetermined style category with rigid rules.
You'll never wander through it alone. You'll receive my professional opinion on your: Colours and contrast and Body and face shape. Plus you will be a VIP member of the 7 Steps to Style Sisters – the most amazing, supportive and knowledgeable women who are on the same style journey as you.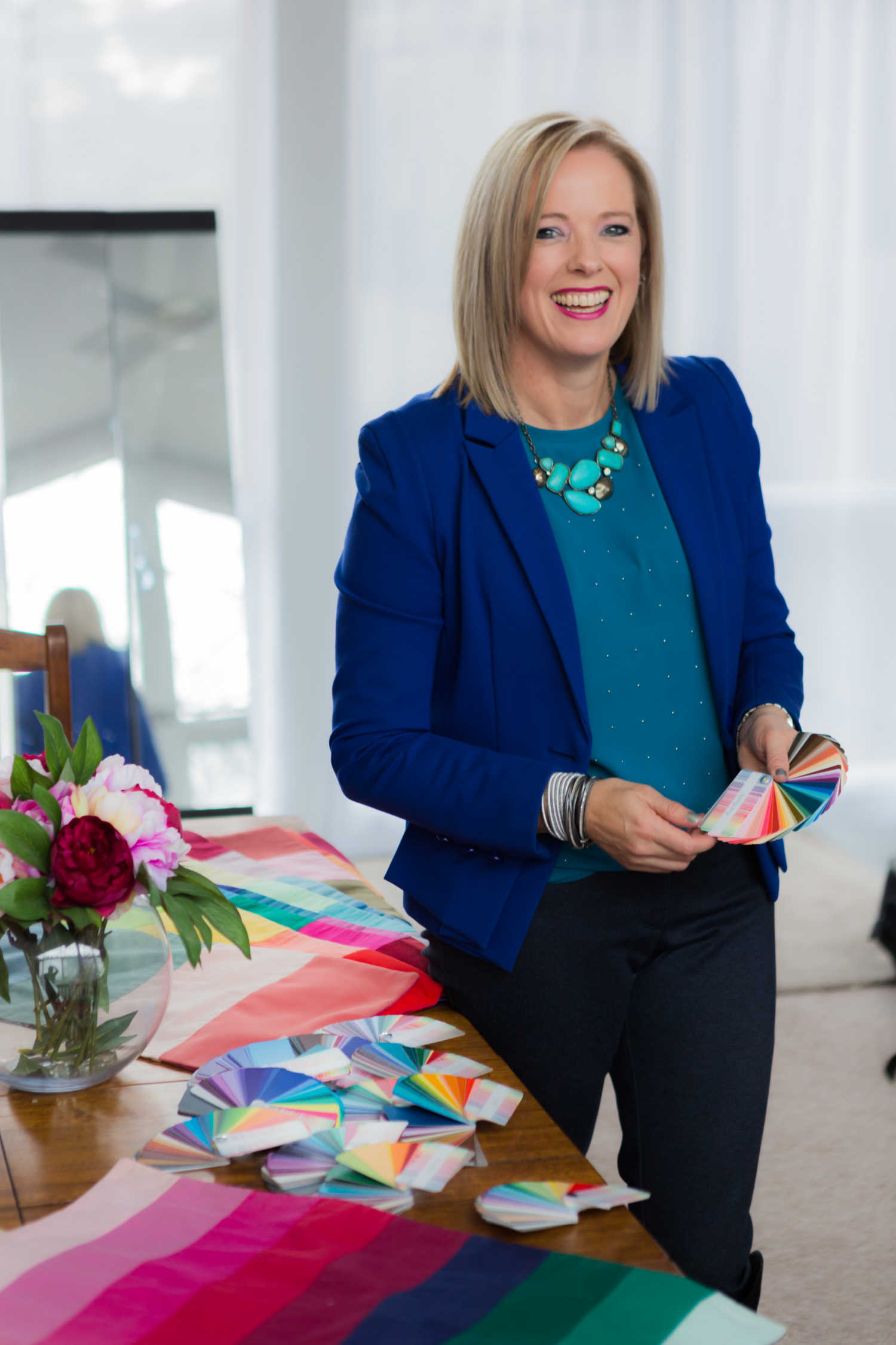 Is 7 Steps to Style the Style Program for you?
Do you struggle with discovering what truly suits your body?
Are you unsure of the colours that flatter you?
Are you confused about your value and contrasts?
Do you have a wardrobe full of clothes but "nothing to wear"?
Or is your wardrobe almost empty as you've no idea what is right for your current body and colouring and you've just given up?
Are you sick of wasting money on clothes that you never wear because they're not quite right and you don't know why?
Are you unsure of how to put outfits together that work for you?
You weren't born with style and have discovered that the fashion guides you've read just don't work for you?
What if you could …
Save a ton of money and be more confident in buying clothes that flatter you?
Adore your wardrobe and have lots of outfit options that suit your lifestyle
Know your ideal palette of colours so that your beauty shines through?
Spend less time wondering what to wear each day?
Imagine what it's going to be like when:
Your wardrobe is full of clothes that create versatile outfits you love
You know your style and get compliments all the time about how amazing you look
You have your own personalised style guidebook that empowers you to shop with ease
You never get talked into something that you'll later regret as you're the expert in your style and what flatters you
Then yes, 7 Steps to Style is the Perfect Program for you!
Start your style journey and begin expressing your authentic style with confidence right away!
Get Started Now
Choose the 7 Steps to Style Plan that works best for you
The investment works out at just 81 cents per day over your first year – and you have LIFETIME access!
Your 7 Steps to Style Membership Includes ...
Our membership website with all the program materials
Over 160 pages of workbooks packed full of colour illustrations and information
In excess of 14 illuminating video tutorials
Webinars for each of the 7 Steps to Style
Your Personal colour analysis to discover which of my 18 Absolute Colour palettes suits you best – $220 value
Body Shape and Face Shape analysis – $200 value
Exclusive Style Values Quiz – $50 value
plus
Exclusive content that you'll never find on Inside Out Style Blog
Monthly interactive Facebook Live video sessions to answer your style dilemmas – these are recorded and added to the membership materials so you can watch them at a time that suits you.
Free 12 month membership to my life-changing 31 day Evolve Your Style Challenge
7 Steps Webinar library to watch at your leisure – $140 value
Video tutorials that accompany each step in your style journey
Comprehensively illustrated workbooks and colour tools – $300 value
VIP access to my private 7 Steps Facebook community (optional)
Your purse friendly colour swatch card of your colour palette – $20 value
Opportunity to purchase a full-colour swatch of 50 colours and have I'll identify your signature colours.
My professional opinion on your body shape to assist you in discovering which styles work best for you
The ability to go at your own pace to suit your lifestyle and needs
Unlimited lifetime access to all program materials and any future updates
You'll also get instant access to these BONUS resources completely FREE …
Valued at over $840USD, yours in 7 Steps to Style for just $297USD
All this for just a tiny fraction of the cost of a one-on-one consultation with me.
You'll discover that this investment will definitely repay you multiple times over, even as your body and colouring change with age.
The 7 Steps to Style Program Includes: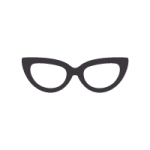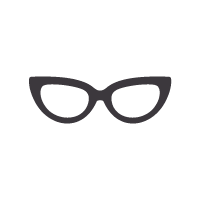 Step 1
Your Personality
It's the key to unlocking your style. What you do and don't love and why. Everything from patterns to fabrics to how you accessorise is determined by your personality. You'll learn how to understand the language of clothes which will lead you to success in expressing your authentic style.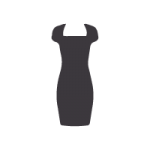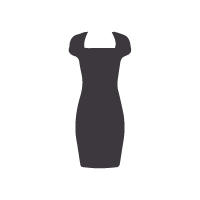 Step 2
Your Body
This step will help you understand why some garments work for you and others will never be right, as you discover what suits your unique shape and features. What you'll learn in these first two steps alone will save you thousands of dollars, year after year, as you stop buying unsuitable clothing.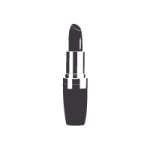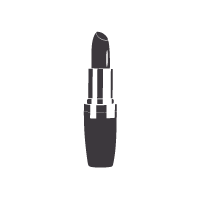 Step 3
Your Colours
Come alive with your own unique personal colour analysis and discover which of the 18 Absolute Colour Palettes makes you shine. Every element of how to wear your colours is contained in this step, so you can start creating that brilliant mix-and-match wardrobe you've always dreamed of.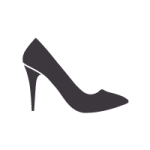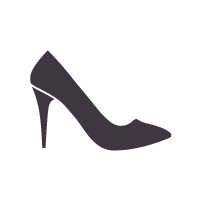 Step 4
Your Lifestyle
There is no magic list of clothes that works for everyone. Your life, and how you spend your time, will determine what you need in your closet to look stylish everyday, yet be totally appropriate for the occasions in your everyday life.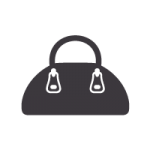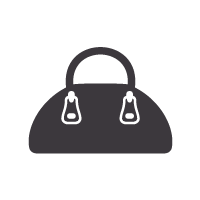 Step 5
Your Wardrobe
Let's get your wardrobe organised and working. You'll discover what you should keep, alter or release from your wardrobe. You will create an effective shopping list, so that when you hit the stores, you buy only what you really need that will fill wardrobe holes and allow you to create fabulous outfits that you love.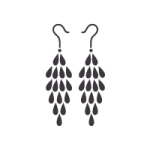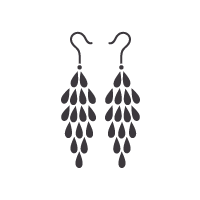 Step 6
Your Style
Putting everything you've learned in the preceding steps into place, you'll create your own formula for your style. You'll discover more about how your physicality and personality influence how others perceive you. Your ability to put together outfits you love and shop for the right clothes will skyrocket.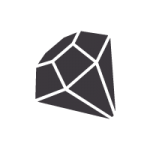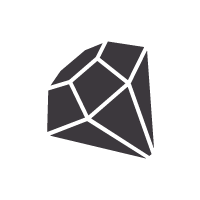 Step 7
Your Values
Take our online Quiz to discover your values which explains why you shop in certain ways. This step will stop you making poor choices when shopping. I want to ensure that the shopping you do is a positive experience, so I'm also giving you my insider's tips to managing sales staff, what to wear when you go shopping and the best time to shop.
What 7 Steps to Style Sisters love about the program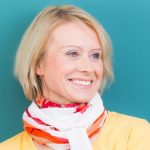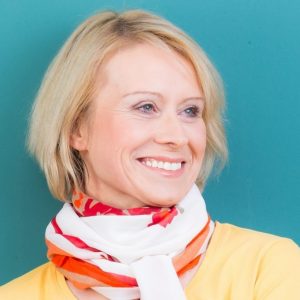 Susan Belenger

Canada
Imogen's brilliant 7 Steps to Style System is far and away the best one out there! So-called style experts with their conflicting "rules" are a dime a dozen but this program truly speaks to us all.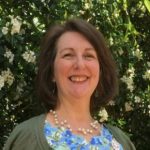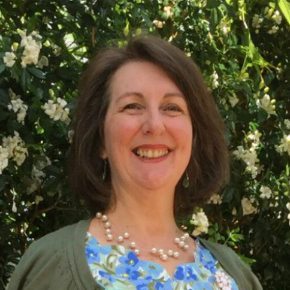 Michelle Stefani

Australia
I was so happy to find 7 Steps to Style but didn't anticipate how comprehensive it is. It answers so much more than colours and body shape. The whole process is a wonderful journey of discovery… it's the most exciting journey you will ever take.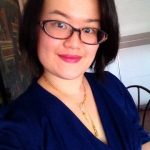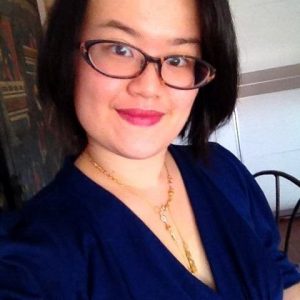 Margaret Ng

United States
7 Steps to Style is worth every penny. It's the best investment on image and appearance I have ever spent. It has saved me not only money and time, and also has been invaluable in improving my self-confidence and style.
Your most frequently asked questions answered ...
Q. The program seems expensive and I've got a tight budget, how do I know the investment is worth it?
A: Did you spend more than $297 on clothes and accessories in the past year? How about the past 5 or 10 years?
Do you know how much you've spent on clothes that weren't flattering and that didn't make you feel great and look fantastic?
According to statistics, women waste way more than $297 per year on clothing and accessories and this program is here to help you use what you already own better, discover why you love what you love and don't wear the pieces you've already bought and don't work for you and not make the same mistakes again.
Our members say that the cost of the program is a drop in the ocean compared to what they have wasted in the past.
Educating yourself is never a waste of money and this program promises to save you money for the rest of your life as you stop making the wrong purchasing decisions.
Did you know that according to the US Bureau of Economic Analysis and Labor Statistics, in 2015 the average American woman spent $1818 per year on clothes and doesn't wear 51% of her wardrobe? And the average British woman spends £1042 per year and Australian women $1050 and Canadians around the same.
This means most likely you are wasting over $900 per year on the wrong clothes (and that adds up to over $9000 every 10 years).
Your investment of $297 for lifetime access to 7 Steps to Style will save you so much money over the coming years.
Q: I'm busy and don't have much time, do I have to do the program in a certain amount of time?
A: You have 7 Steps to Style membership for life! Yes, that's right. You never lose access to the materials and we add new materials year on year which you can refer to anytime. You can work through the program at your own pace, leave it when you're too busy, then revisit it again whenever you like.
Plus I've discovered that it's the smart, busy women who put themselves last who end up wasting more and more money on the wrong clothes, when in a few short steps they could discover what really works and take out that pain and frustration of shopping. As an added bonus of the program – you'll also get better at shopping and it'll free up more of your precious time to do the things you'd rather be doing!
Q: I'm not a Facebook person, so is there any value for me to do 7 Steps to Style?
A: The Facebook group is completely optional and an added benefit, but not something that you need to get enormous value from the program. We have many members who are not on Facebook who work through the program by themselves with email assistance from Imogen and her team.
Q: How much does it cost to purchase the full colour swatch and have it mailed to me overseas?
A: If you choose to purchase the full colour swatch of 50 colours, and then have Imogen select your Signature Colours – the investment (including postage) is $80USD to anywhere in the world.
Q: Got more questions or need login support?
A: Please email me with your questions and I'll get back to you as soon as I can!
Once you sign up, you'll be emailed a username and password to login and start on your 7 Steps to Style journey straight away.
Don't forget to check your spam/junk/promotions email folders if you can't find the email – and do email us for tech support if for some reason it hasn't arrived within 30 minutes (that means the tech gremlins have got it and we need to look into the issue).
Please also be aware I and my tech support are in Australia, so your email may come while we're sleeping, but we'll get onto solving the problem just as soon as we can.
Q: What's your refund policy, terms of use and privacy policy?
A: Read our 7 Steps to Style Privacy Policy our refund policy and Terms of Use here
7 Steps to Style is Not for You If
You want generic advice about wearing the latest fashion trends no matter if they suit you or not
You have an endless budget for clothing so really don't care about making mistakes
You want a rigid set of style rules that are supposed to work for everyone
You are happy to be boxed-in to a type that does not allow for self-expression
You don't believe that what you wear impacts on how others perceive you and how you communicate
7 Steps to Style is For You If
You want your outside to match your inside so everyone can immediately see what an amazing, intelligent woman you are
You want to be empowered knowing all your personal colour and style guidelines
You want the feeling of freedom when you get when you're in the driver's seat with your style
You want to feel confident when you shop for clothes
You're ready to define your style and have a wardrobe full of clothes you love to wear
If this sounds like you – then 7 Steps to Style is what you've been searching for.
See what others 7 Steps to Style Sisters have said about the program
Still deciding if it's right for you?
I know making a decision about investing in an online style program can be hard. I mean, you want to be saving your money to spend it on the clothes and accessories right? AND you want to make sure the advice isn't flaky, or something that you could find out easily without paying for a program.
Yet you know that the right advice can save you so much time and heartache (and I hear you about the frustration that can come with clothes shopping if you're not built like a model).
Haven't you wasted enough over the years?
I really want to make your life easier and your style come from your core because I know that what you wear can change your life.
Your style can open doors or have them slam in your face.
Your style can start a conversation or shut one down.
Your style communicates before you've even opened your mouth.
Don't you want your style to be saying something great about you?
Let me guide you! It's time for you to define your authentic style with 7 Steps to Style.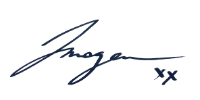 Not sure which program is for you?
Each program is unique, of course there is some cross-over in content, but how you approach it and how it's used is different in each.