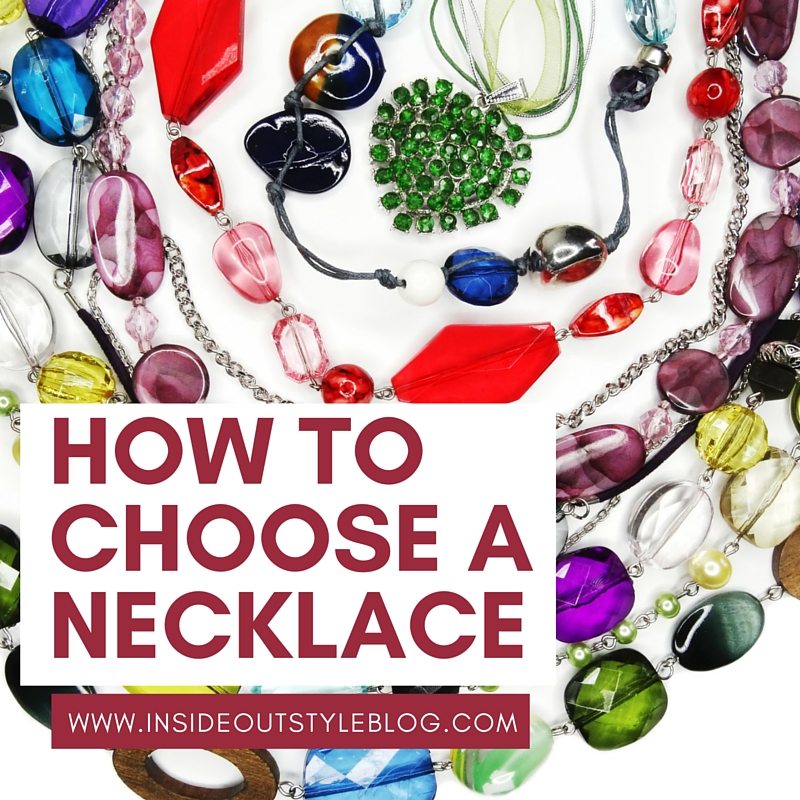 When I wrote about wearing larger scale necklaces to distract from a big bust, I had some comments asking how did I choose the necklace to wear. So to start with today – I will show you a few choices I make and why I do so. There is a concept called Relate Shapes which you can read about here which is the science behind my choices as explained below.
How to Choose a Necklace
For example, when I'm wearing the jacket below, I'll choose a necklace like the one pictured as the curved lapel detail looks better with a necklace with curved detail.
You can see if I chose a necklace with angles rather than curves, it doesn't work as well – see below. The shapes are unrelated.
The star is too sharp for the lapels.
Now when I wear this skirt – I choose this large circle shaped necklace – it mimics the small rivet-circle details in the skirt, and is modern and fits with the deconstructed feel of the skirt
.
In winter, when I may not want to wear a lower neckline (which is more flattering for my bust), for example if I'm wearing this boat neck top – I will wear a longer necklace such as the one shown in the picture below.
I make sure to never let these kind of longer necklaces dangle over the end of my bust peak, as it will emphasise the size. Wearing the longer necklace helps to draw attention away from the higher neck of the top, to create almost another neckline.
You may also notice that these necklaces are not solid, but you can see skin or fabric through them, this takes away from them appearing very dominant and dramatic and feeling too big for me – as I'm overall a medium scale person.
As an aside: I was asked about where the necklace in the top picture came from – it was from an artist who sells necklaces at markets on the Gold Coast of Queensland, Australia! One of the best pieces I've ever bought
.