Hi, could you please address what color and shape of glasses to wear depending upon coloring? I am a cool brunette. Thanks.
There are so many elements to choosing a flattering frame, including colour.
Here are my top 5 essential factors to consider.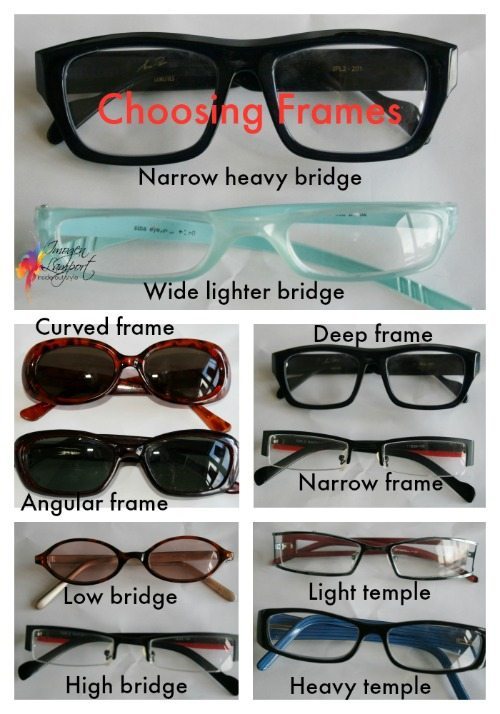 1. Colour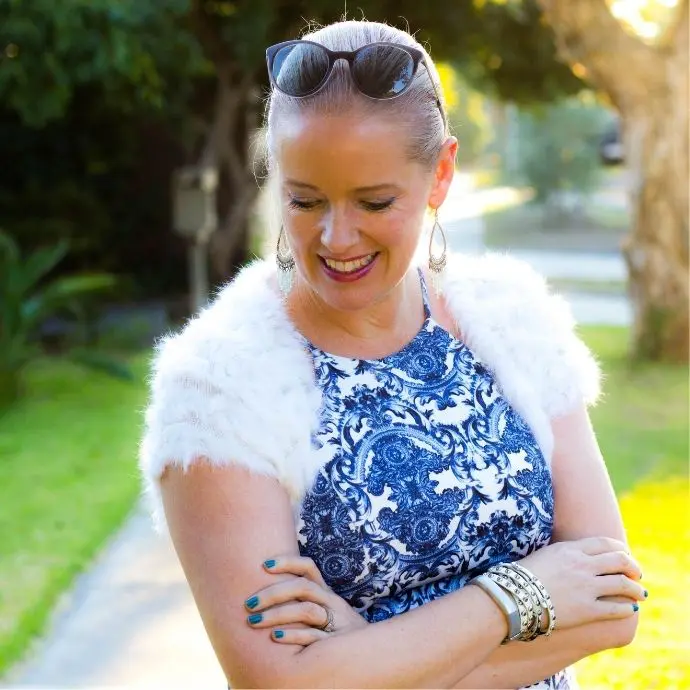 Is your undertone warm or cool?
If you are warm you will find that warmer hues such as tortoiseshell, gold or olive green or orange will look good on you.
If you are cool then silver, grey, blues, pinks and black are more likely to flatter your skin tone.
Do you look better in lighter or darker frames?
If you have lighter hair and fairer skin, opt for frames that aren't too dark (unless you're going for a dramatic look).
If you have darker hair or skin, then a deeper darker frame will suit your colouring.
Do you look better in brighter or more muted colours?
If the clothes you wear are brighter in their intensity, then a shiny metallic or acetate (plastic) frame will work well, in a brighter colour.
If you tend to favour more muted or soft/smoky colours in clothing, then harmonise them with either a brushed metal frame or softer coloured acetate frame.
If you have a colour swatch, use it to find the frames that blend with it and they will work with your colouring.
2. Face shape
Wider faces vs Narrower faces
Look for glasses that the temple (that's the technical word for the 'arm' of the frame) is parallel to the side of your face, not stretched out (if you have a wider face) or angling in (if your face is narrow). There are frames made for all widths of faces so look for ones that suit the size and shape of your head.
Wide faces need a lighter temple so that you don't define the width of your face so much with the arms.
Narrow faces can wear a heavier temple.
Longer faces vs Shorter faces
Longer faces need deeper frames.
Shorter faces look best with narrower and shallower frames (rimless and half rimless can be great for you).
3. Defining Features
Angular or curved
Are your facial features more straight or angular in appearance or curved and softened?
Angular faces suit frames that are made up of straighter lines.
Curved faces need softer and curved frames to mirror its appearance.
4. Eyes and Nose
Length of nose
Do you have a long nose or a hooked or pointed nose? You may find that glasses with a high bridge will make your nose look like a beak and further elongate it (which can be less than flattering. Instead opt for frames with a low bridge to visually shorten the length of your nose.
Width of eyes
Are your eyes wide set or narrow set?
Wide set eyes need a frame with more width, as your eyes are expected to sit just in from the middle of the lens. A heavy bridge will also help to make your eyes appear closer set.
Narrow set eyes need a lighter and wider bridge so that it helps to visually push the eyes further apart.
5. Personality
Of course your personality is the MOST important factor when choosing a frame. The frame needs to be matched to your personality, it needs to be something that represents you. You want to feel great in your glasses, so the style you choose has to represent in glasses form your personality traits. This is where understanding your personality style and signature style can come in so handy as it's applied to everything you wear – including your frames!