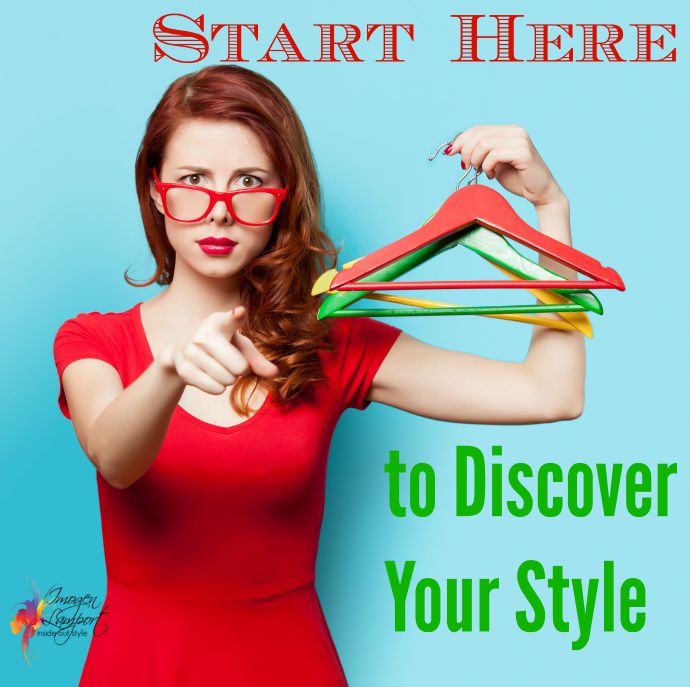 Welcome and thanks for stopping by.  I'm Imogen Lamport AICI CIP and live in Melbourne Australia with my family (2 kids and 3 step kids plus gorgeous husband) and crazy whippet Cleo (that's her in the masthead, she likes to photobomb me).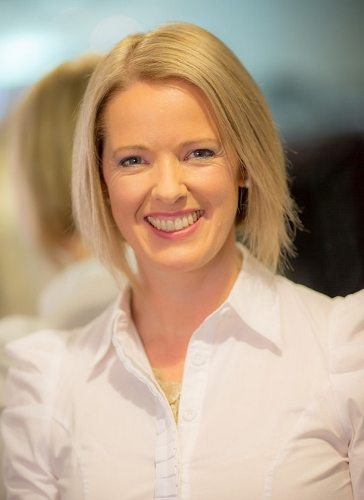 I really appreciate you taking the time to check out Inside Out Style and hope you find some useful information.  I'm a professionally trained and internationally certified Image Consultant (personal stylist) and I love to share what I know so that you can stop wasting money on clothes that don't work and discover the ones that make you look and feel fabulous.
My passion is to help women of all ages and sizes look and feel great every day with easy style solutions.  I love to share my knowledge gleaned through years of working with lots of personal styling clients to assist you in creating a wardrobe that works for every aspect of your life.     I cover the ABCs of Image – that's Appearance, Behaviour and Communication and believe that who you are should be expressed through your image in an authentic manner so that you really feel like you, not someone trying to be someone or follow a fashion trend that just doesn't work for you.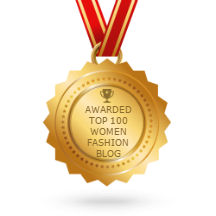 One of the questions you may be wondering is where to start here as there is just so much content to go through.  
 Finding Your Style
Style is not just about the latest fashion but how you as an individual put together your looks and express yourself through your clothing and image.
This post on the 9 Keys to Unlocking Your Style is one of the best places to start.
Many people want to start with understanding their body shape and how to figure out what it is.  Then of course you also need to know about your body proportions and take into consideration your body variations.
If you're in a style rut and want some help to get out – check out my 31 day style challenge Evolve Your Style.
Or do you love reading about real women's style?  Then my Stylish Thoughts series is for you.
Are there any style rules?  You may think so but here is my take on  how they are guidelines not rules so it's fine to break the rules.
Or maybe you want to a DIY style program so you can find out your colours, styles and create a great wardrobe to suit your lifestyle – then my 7 Steps to Style program is the place to start as it's the closest thing you'll get to having me in your wardrobe with you.
Discover Your Colours
You may be interested in all things colour related and figuring out which colours suit you best and how to wear them.
What to Wear
Want to know how to wear a fashion trend?
Wondering about accessorizing?  Which necklace to wear with that neckline?  Or got a shoe question?
Now that you're looking great do you want to know how to pose for photos or take a good selfie?
Get Your Wardrobe Sorted
Download my printable Guide to Creating Wardrobe Capsules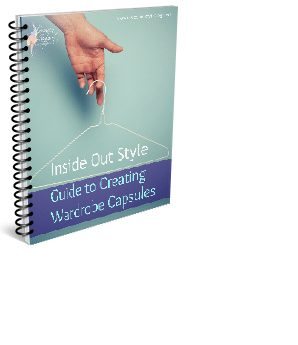 Plan your outfits with my Weekly Outfit Planner printable.
Plus there are heaps more free downloads that you'll find useful here… on accessorizing, wardrobe planning, colour and lots more!
Beauty Tips
Want some makeup or grooming tips?  Check out my posts on all things Beauty related.
Wellbeing and Lifestyle
Who you are on the inside is as important as the outside so I include Wellbeing and lots of tips about we communicate as part of my brief here.
Maybe you're interested in body image related information.
Or you just love to travel (and maybe want some packing advice too!)
There is so much here for you to explore and discover!

Don't forget there is a search bar at the top of the page where you can type in your search and discover what I've written about that topic already!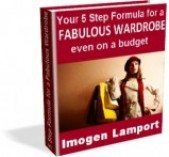 If you have any specific questions about a styling issue please do email me.
I send out a weekly email wrap up of all my latest posts so that you don't miss out.
Plus why not get your free copy of my ebook Your 5 Step Formula for a Fabulous Wardrobe on a Budget
And if you want a personal consultation there are a couple of ways to do so:
You can find out more on my Bespoke Image website about one-on-one consultations in Melbourne (Australia) or you can do my 7 Steps to Style program which is a self-study program that will really help you nail down what works for you wherever you live in the world.    Plus if you're interested in becoming a personal stylist find out more about my internationally certified training programs.