We live in a coloured world, and studies have shown that we remember a 'coloured experience' vs a neutral or black and white one 70% more. So how can you bring a little more colour into your world (get out of all that black) and communicate more effectively?
In fact, if you want more joy in your life, research has proven that adding more colour to your world will help you feel better!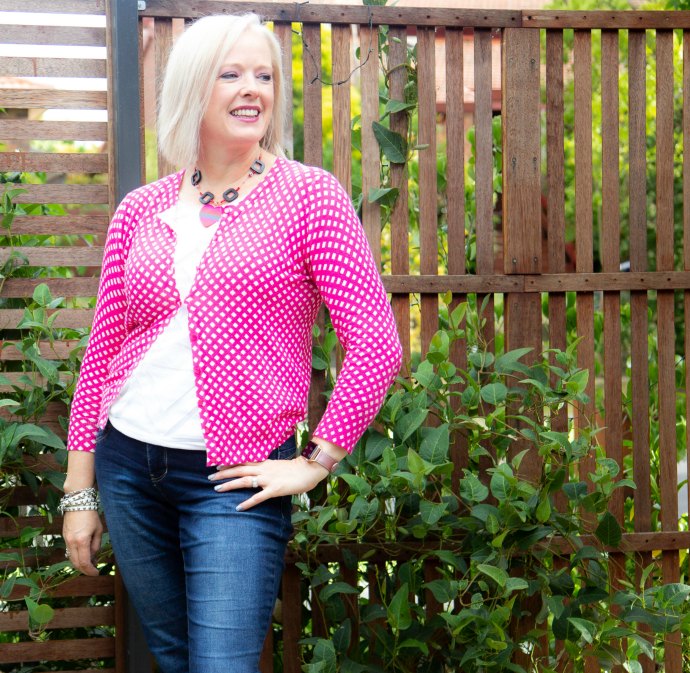 Colours have been shown to have different effects on us. For example, red raises your blood pressure. Blue makes you feel calm, safe and secure. When you're choosing a colour to wear, why not consider what its effect may be on those around you (and even yourself).
Basic Colour Psychology
Red: excites, creates passion, makes you feel warmer, too much can make people aggressive
Orange: Social, warmth, happy, friendly, aids communication
Light Pink: feminine, soft, nurturing
Fuchsia: Dynamic, vibrant, exciting, bold
Burgundy: strong, powerful, seductive
Brown: steady, reliable, non-judgmental, solid, people open up more easily when you're wearing brown
Gold: prestige, wealth, flamboyant
Yellow: optimistic, sunny, happy, fun, vibrant
Apple Green: growth, abundance, fresh, new, exciting
Forest Green: Reassuring
Olive Green: Peace
Light Blue: Friendly, approachable, safe
Navy: Knowledge, security, authority, power, serious, trustworthy
Lavender: soft, nostalgic
Purple: Creative, new age, imagination
Black: Power, intimidation, death, evil, mystery, authority
White: Innocence, purity, cleanliness, hygiene, in small quantities: business, in large quantities: vacation/summer
What are your favourite colours? How do they make you feel? Tell me what you love in the comments.
I'd love to know what colours you wear most – you can vote in the poll and see what are the most commonly worn!
How to use colours to communicate for you
Colours that Harmonise with You
Finding a colour palette that harmonises with your personal colouring will make you look so much better than wearing whatever happens to be the latest fashion colour (unless you are lucky enough that the latest trend is one that works for you). Colour is the first place I start when shopping with a client and looking for clothes that suit them, not only because the right colours look more youthful and vibrant, but also because I've noticed that when you wear the right colours you feel better, plus it makes for an easy mix and match wardrobe, so coordinating your clothes becomes a much simpler exercise.
With a palette of colours that harmonise with you and with each other, mixing and matching becomes simple and easy, meaning you need fewer clothes and can make more outfits. So if you're looking at a minimalist wardrobe finding your ideal palette of colours is the first place to start. If you're not sure which colours suit you and get your ideal palette, you can get a personal colour analysis as part of my 7 Steps to Style program – find out more about it here.
It's also important to update your colours as you age – as ageing changes your best colours.
9 Ways knowing your best colours will change your life as well as your wardrobe
5 Tips for transitioning colour palettes in your wardrobe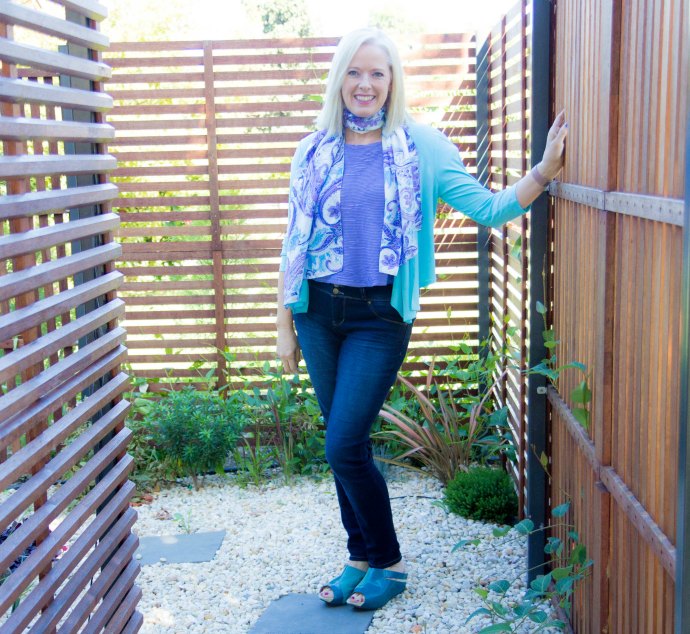 Colour and Contrast
In my years as an image consultant, I've discovered that not only wearing the right palette of colours makes a huge difference, but also wearing your colours in the ideal contrast levels (colour and value) that blend with your natural colouring also contributes massively to the success of any outfit. This is why I developed my 3 Step process for finding your contrast so that you can then put your palette of colours together in a way that creates harmony with your colouring.
How to choose prints that work with your colour contrast
Choosing prints and patterns with the right contrast for you
What is the contrast of your outfit telling the world about you?
Value and Contrast – the celebrity version
Ideal Value
Another aspect of wearing your palette that is also integral to creating beautiful outfits is wearing around 60% in your ideal value – this is the value (how light or dark the colour is) of your hair. It's something I've really come to appreciate the impact of after analysing thousands of photos and comparing the same person in many outfits. When the ideal value is right, the whole outfit is always more aesthetically pleasing.
How to build a wardrobe of classic staples when you have a light ideal value
Where celebrities go right and wrong with their outfits
Does it really matter what colour you wear below the waist
More Colour Tips
5 Colour concepts essentials you need to understand to create harmonious outfits
How to wear high colour contrast when your personality prefers to blend-in
How to add colour to your neutral outfits