1. We all need a hero
Every outfit needs a hero. Whether it's an accessory or a garment that has a pattern or detail that makes it the feature of what you're wearing. It creates a focal point for the eye to linger on.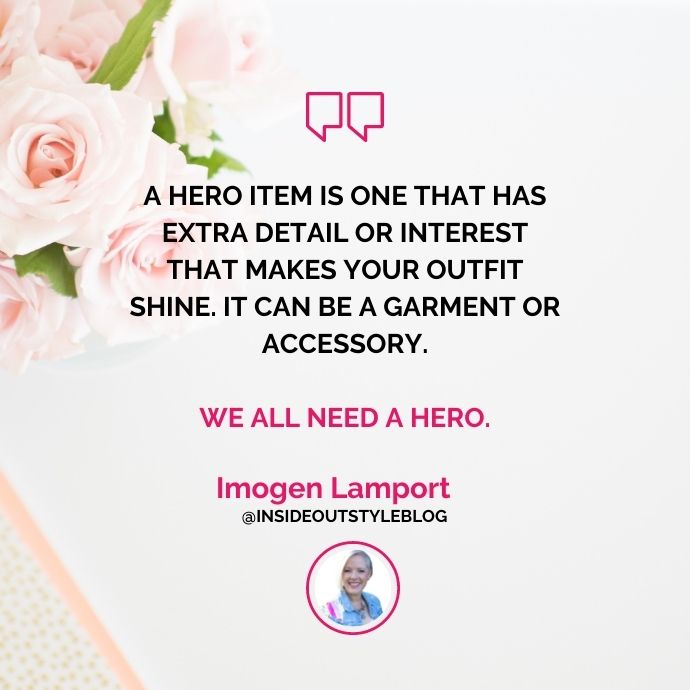 2. Your shoes matter
They finish your outfit and need to work with it as a whole. The eye travels around the body and if your shoes don't relate to the whole outfit we stop and notice. They elevate you and if they are falling to pieces they make you look older and shabby, the saying down at heel is not something you want to be called. Buy good quality shoes that fit and are comfortable so that foot pain doesn't appear on your face. You only get one pair of feet and are reliant on them every day.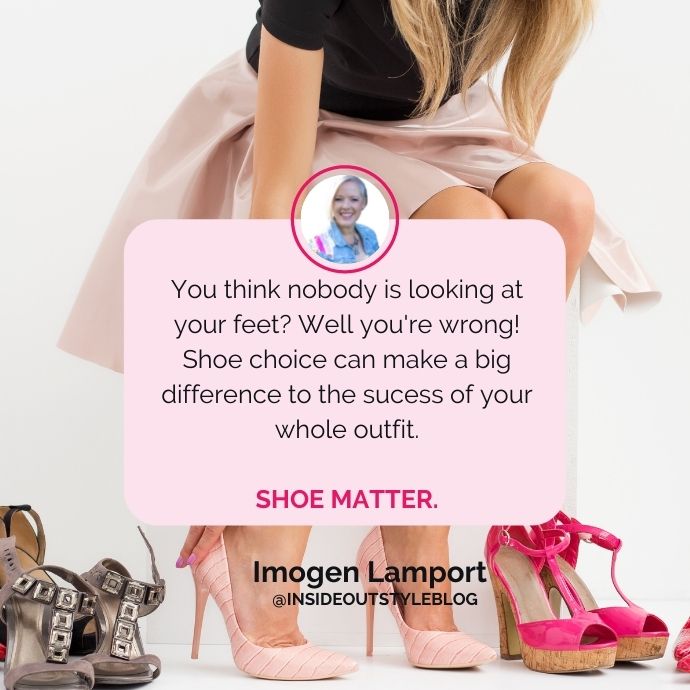 3. Buy what you love, not what will just do
If you don't love it, don't buy it. Listen to your mental talk before you purchase and notice if you hear yourself say it'll do, or if you love it so much. If you don't love it in the store you won't even like it when you get it home. Don't waste your money.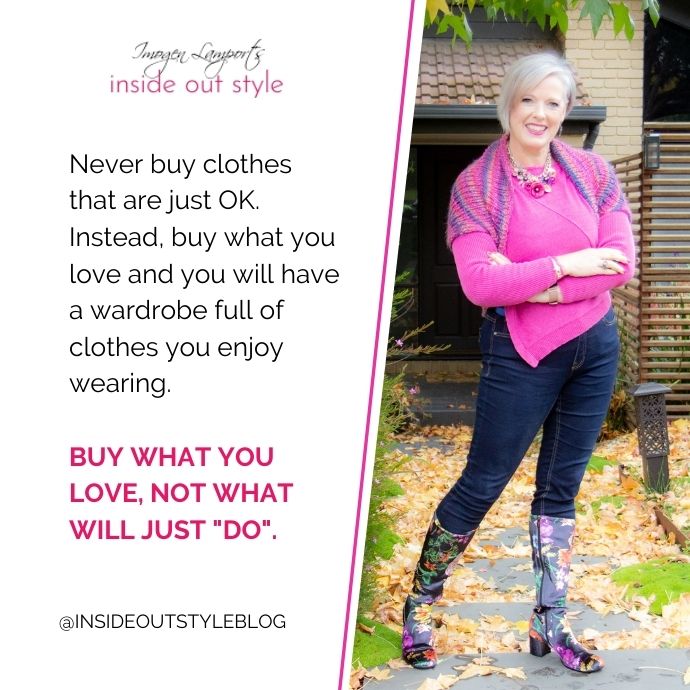 4. Dress for yourself
Yes you will need to be appropriate for the situation and occasion, but dress in a way that makes you happy, wearing what you like. If it makes you happy ignore what your husband has to say if he's not so keen. If you feel confident that will show on your face and through your body language. My style is mine, find your style and enjoy wearing what you love.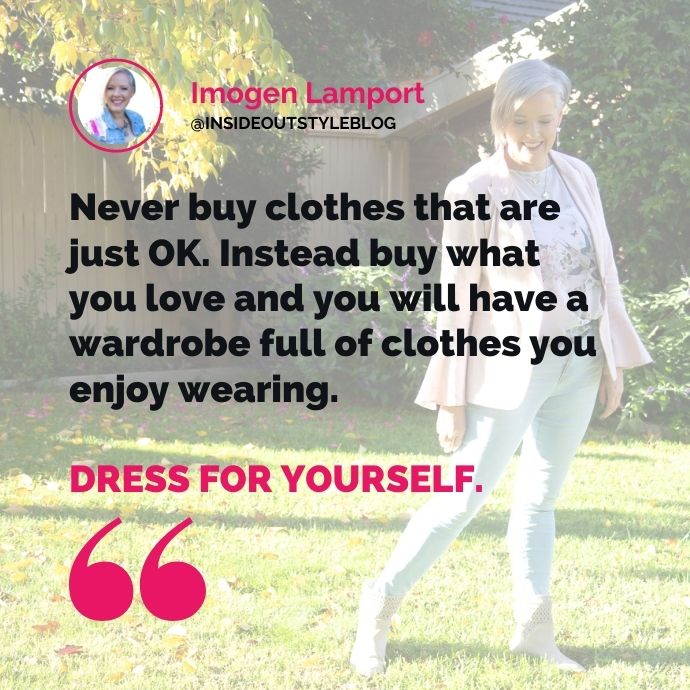 5. Dress up
Dress up not down. Don't keep your good clothes for special occasions, for most of us they don't come around too often and clothes date. Wear them and enjoy them while they are in fashion. Research shows that dressing up can have a positive psychological effect. Do it every day not just every now and again.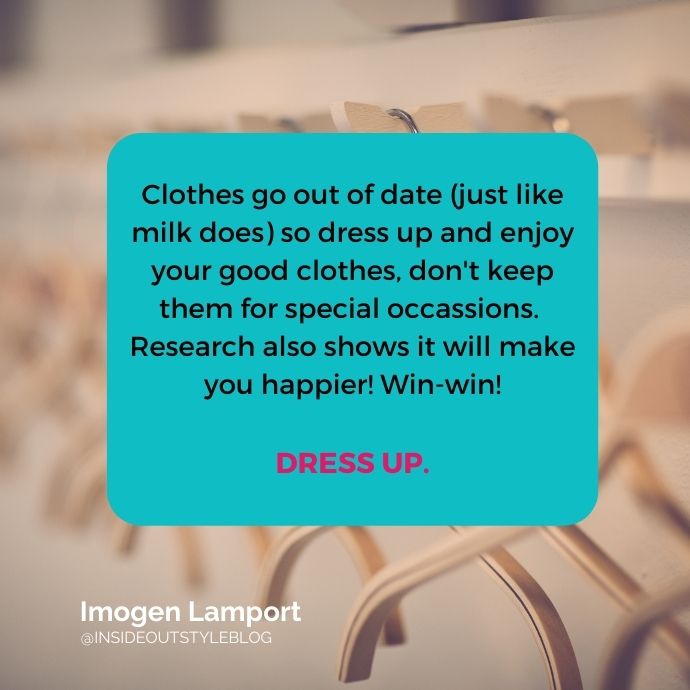 6. Update your underwear
Foundations make a difference. If they create creases and lines under your clothes then it's time to buy some new ones that fit and flatter your body. Grungy undies have to go!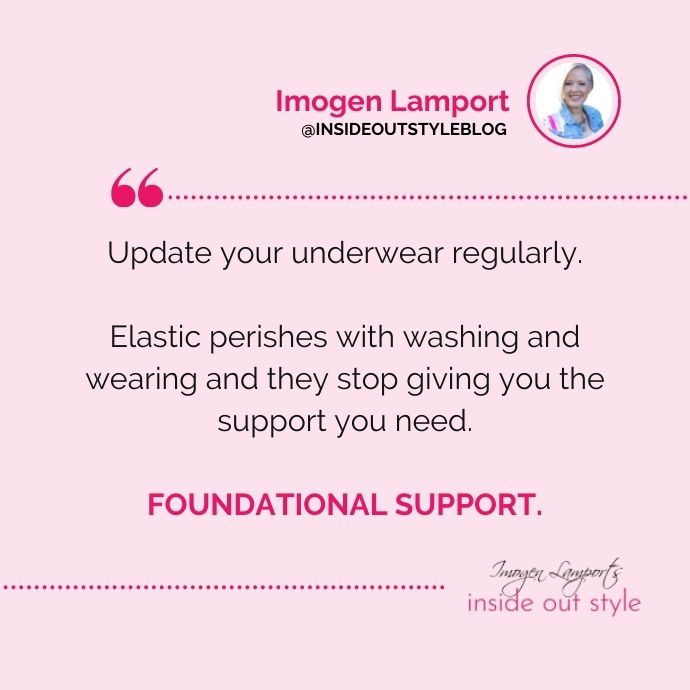 7. Have a few "go-to" outfits
When you're pressed for time, you want to be able to get up and go quickly so plan ahead, spend time in your wardrobe trying on clothes and accessories and creating outfits that you love. Photograph them and keep an album on your smartphone or tablet that you can easily check out to give you inspiration and the combination you need when you don't have the time to stop and think.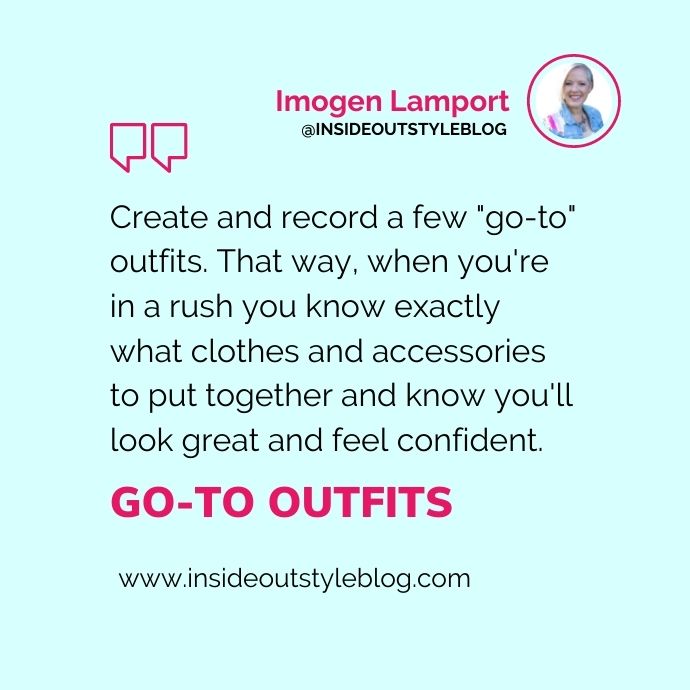 8. Update and keep your wardrobe modern
Modern doesn't mean young or mutton dressed as lamb, but it does say that you are current and aware. It keeps you looking fresh and not frumpy. Adding a few new pieces to your wardrobe each season and letting go of the old will keep you youthful in look and attitude. Change is the one constant in life and your wardrobe should continue to evolve all your life.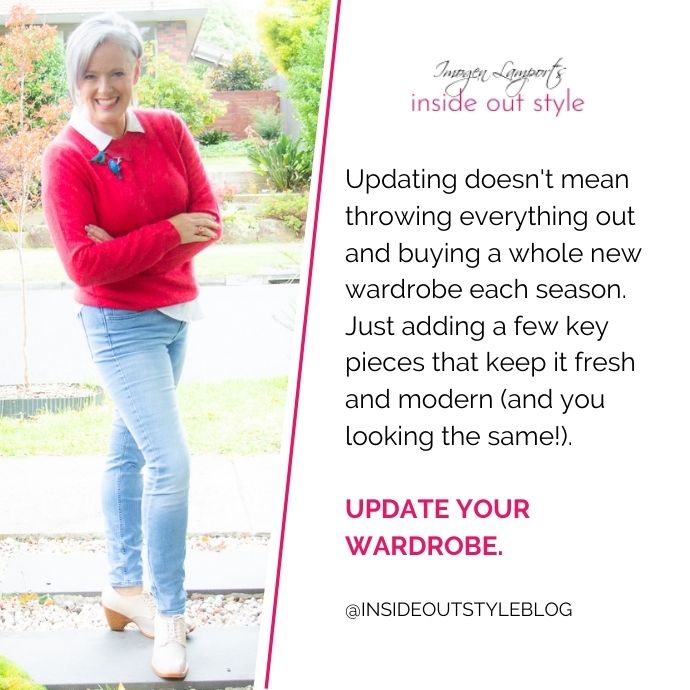 9. Add some colour
If you're stuck in a black or neutral rut, start adding in some colour. It will make you more memorable and there is copious research that shows that colour has a psychological affect on how we are treated by others. If you want to be seen as more approachable then ditch the black for some lighter colours. If you want to be seen as more dynamic go for a bright colour such as red, orange or hot pink. Be more trustworthy in blue, more creative in violet.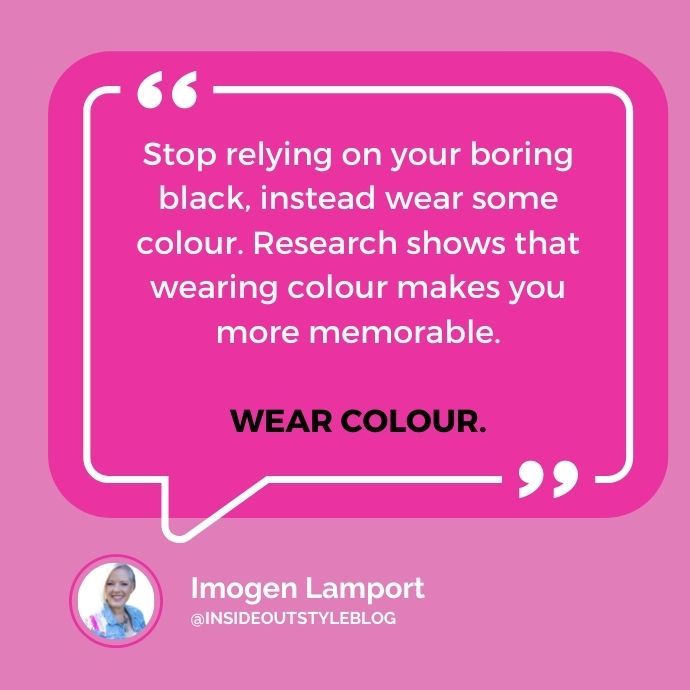 10. Find a smart but comfortable casual outfit
We most often dress in our most sloppy manner when we just want to be comfortable. In the words of Tim Gunn find an attractive tracksuit alternative that you can throw on and go. Exercise clothes are for doing exercise, active wear all day, every day is not the way to go (in fact it tells people that you're not exercising as otherwise you'd have to change out of it because you've been sweating).