Hi Imogen,
Thank you for your awesome posts. I have a question about colour : It is said that colour is dynamic as it can change when it is next to other colours. Does that mean that we can play with this ability of colour when putting an outfit together ? Can we intentionally alter the colour of a garment by pairing it with another item in a well-chosen specific colour ? Many thanks Dominique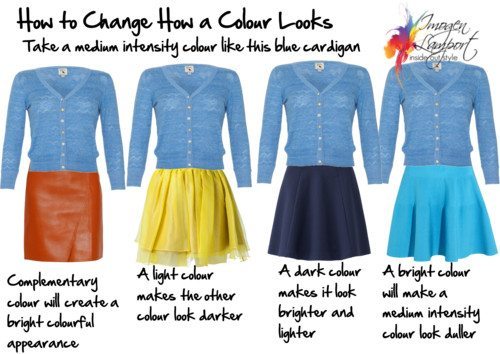 The colour concept of simultaneous contrast (technical term) is how a colour reacts when you put it next to another colour (or your own skin).
Dark and light make each other look brighter
Bright and dark make the bright colour look brighter
Bright and muted make the muted colour look duller
The more similar in brightness, the less bright they both look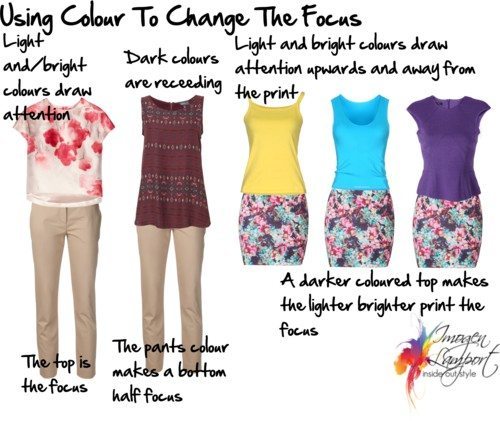 So, we are often told, don't wear light colour pants if you don't want your bottom/thighs to look larger. But this is a very restrictive rule, so why not consider:
You can wear two light colours – the lighter of the two will draw the focus – just make sure your tops are lighter than your bottoms (but your bottoms don't have to be dark.
You can wear a pattern on the bottom, but if you want to draw attention upwards away from your bottom half, take a lighter or brighter colour from the pattern and wear it in your top.