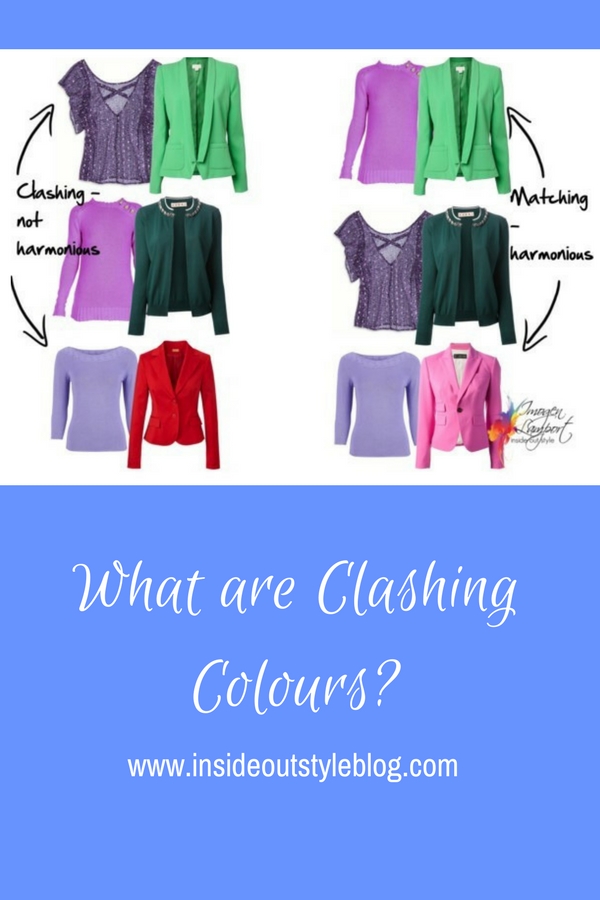 Hi Imogen, I have a question about clashing colours. I have seen many blog posts recently wear the bloggers claim they are clashing and yet the colours are either complimentary, triadic or analogues so they do mix well. I've also googled "what colours clash" and everyone answered the same, "opposite" colours, however we know they're complimentary and do go together. So I'm confused, what makes colours clash? Is it shades, tones (cool/warm), balance of colour or none of the above?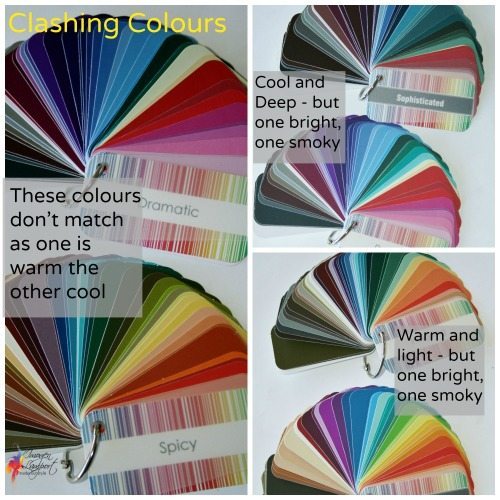 You're right – those aren't really clashing colours – when they are colours with similar intensity or value (like I illustrated here) even when they are complementary (opposite), analogous (next to each other) or some other colour scheme (triadic, tetradic, split complementary etc.) they they are not clashing.
Colours that do clash are those that have unrelated colour properties (or resonance).
Intensity – smoky muted colours with bright colours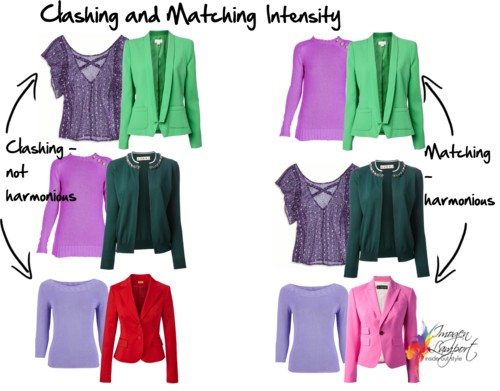 Undertone – warm with cool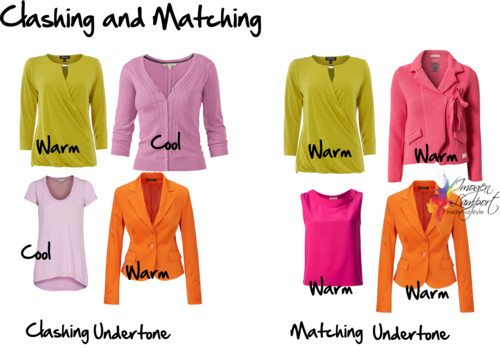 As you can see from these pictures, colours need to have similar properties to really go together and not clash.