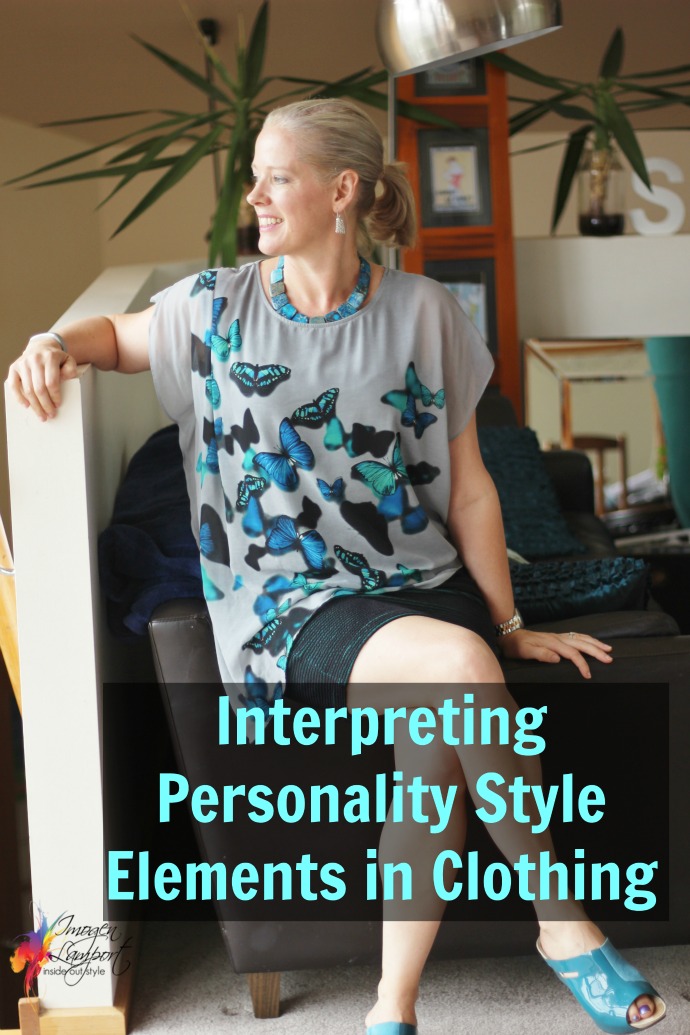 I was asked recently on a 7 Steps to Style webinar if I'd share more "interpretation" of personality style with my outfit photos. Just to help those of you who are trying to learn to read clothing more effectively some tips on what elements of each piece might belong to each personality style category.
If you like this as an idea, I'll do regular outfit posts like this where I share how I interpret the different elements of my style, how I put outfits together and the elements which influences my choice of garments and accessories I choose to wear.
I mentioned in this post my personal style recipe some of the words that I need to think about when choosing clothes. When I do a personality style quiz (which is part of my 7 Steps to Style program) my style categories include:
Classic
Relaxed
Creative
Feminine
Dramatic
(yes I'm a bit of a 'bitzer' personality wise, and blend of lots of personality elements, and this is very normal!).
Interpreting Personality Style in an Outfit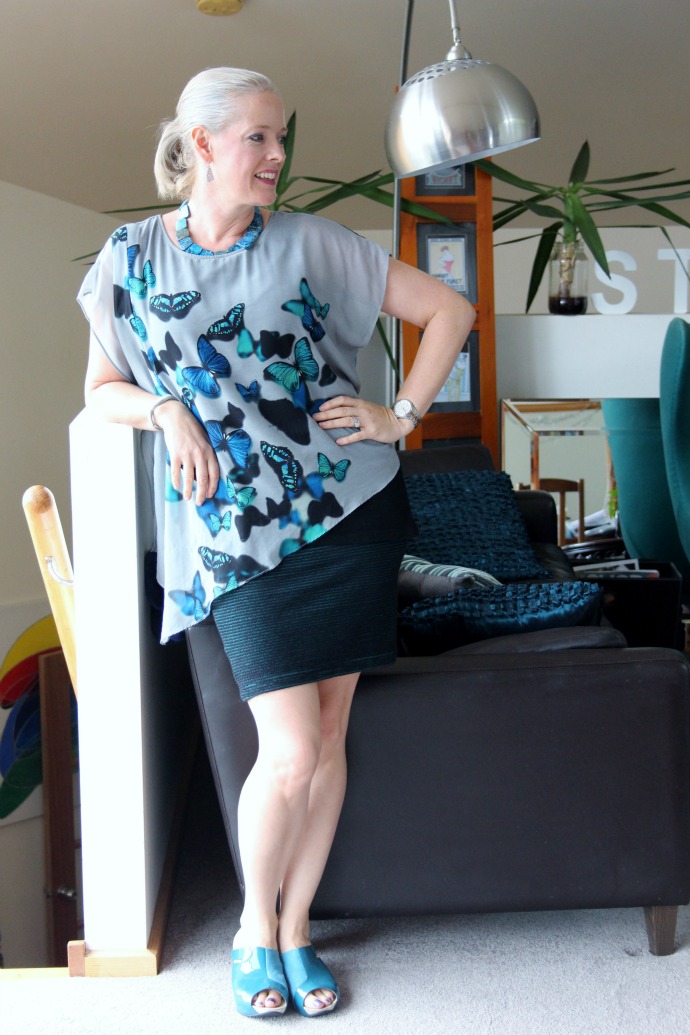 Let's start with the garments, then we'll get to the accessories.
Asymmetrical butterfly top. The top is a floaty chiffon fabric (feminine) over a layer of comfortable knit fabric (relaxed). The pattern of butterflies is curved and nature inspired (feminine) in a medium to slightly larger scale (element of dramatic, but not over the top dramatic). The pattern is medium contrast (relaxed) and the top has an asymmetric hem (creative).
Striped skirt. Made of stretch knit fabric which is super comfortable (relaxed), straight shape (classic) but which shows off my shape (feminine), stripes (relaxed) and textured (relaxed), mix of patterns between top and skirt (creative)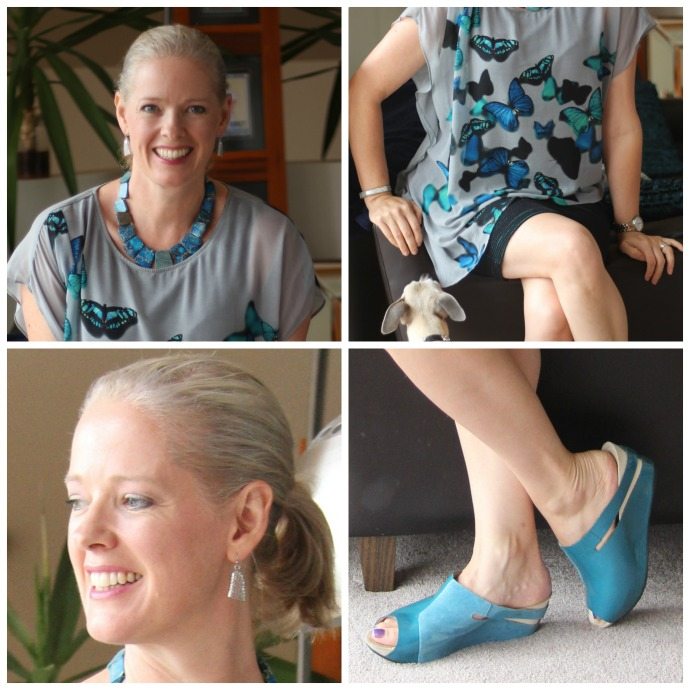 Necklace: made of polished sea sediment jasper (relaxed), in a larger scale (dramatic) but in a traditional style (classic)
Earrings: silver (relaxed) with small filigree detail (feminine) and a few dimantes (feminine)
Watch: traditional shape and style (classic) but in larger scale (dramatic) but with numbers made from diamontes (feminine)
Shoes: wedge without much of a heel (relaxed), turquoise blue (dramatic), two textures (creative), purple nailpolish (creative)
Hair: Smooth ponytail (classic), reason for ponytail (relaxed)
Makeup: Pink lipstick and some eyeshadow and makeup but not overly dominant (feminine)