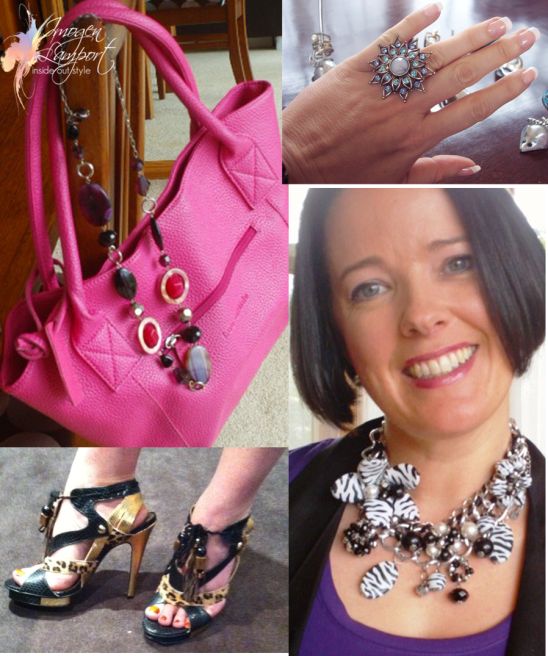 This week in the April Style Challenge it is all about accessories.
Shoes
Bags
Belts
Jewellery
Scarves
Glasses
Hats
Why not try a different accessory type each day as your focal point or as an addition to what you'd normally wear. This week is a time to pull out of your wardrobe and drawers all your accessories, long forgotten. Try them on , decide if they work or not (or if you could upcycle them into something better) and play dress-ups with them, not in a way that looks childish or silly, but using what you have to create new outfits and focal points.
You may have favourites you rely on all the time, why not try a new combination of accessories, it may expand your wardrobe options.
The list of accessories here is short, you could also consider things like patterned tights or hair accessories. If you find the whole accessorizing thing a bit daunting or are looking for more ideas, why not grab a copy of my ebook The Finishing Touch: Perfecting the Art of Accessorizing to help you find more ways to get mileage from your accessories.
Shoes
Should you match your shoes to your handbag?
How To Make Your Feet Look Longer
How to Choose the Colour of Your Shoes
How to Choose the Shape of the Toes of Your Shoes
How to Choose Shoes to Wear with Leggings
How to Choose Boots for Your Body Shape
Bags
How to choose a handbag for the season
3 Easy Steps to Choosing the Right Handbag
What Size Handbag Works for You
Belts
Belt It – Ways to Wear Belts With or Without a Waist
Should You Match Your Belt to Your Shoes?
Jewellery
I'll be doing a new post on how to choose necklace style for your necklines tomorrow, but in the meantime get some tips from these posts.
How to Wear Multiple Necklaces
How to Choose Jewellery for the Season
How to Choose Earrings to Flatter Your Face Shape
How to Accessorize – the busy mum
Matching Jewellery without Being Sets
What Jewellery to Choose When You Have a Short or Wide Neck
How to Find Necklaces to Suit Your Personality Style
Scarves
Glasses
How to Choose Prescription Glasses – Your PD
Hats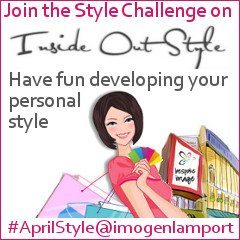 Don't forget to share with us your April Style challenge results – you can leave blog post links here in the comments, or Tweet/Instagram with #AprilStyle @ImogenLamport or head over to my Facebook page and leave some pics there! I love seeing your efforts!
Feel free to take the April Style Challenge pic and share it on your blog or elsewhere on social media!