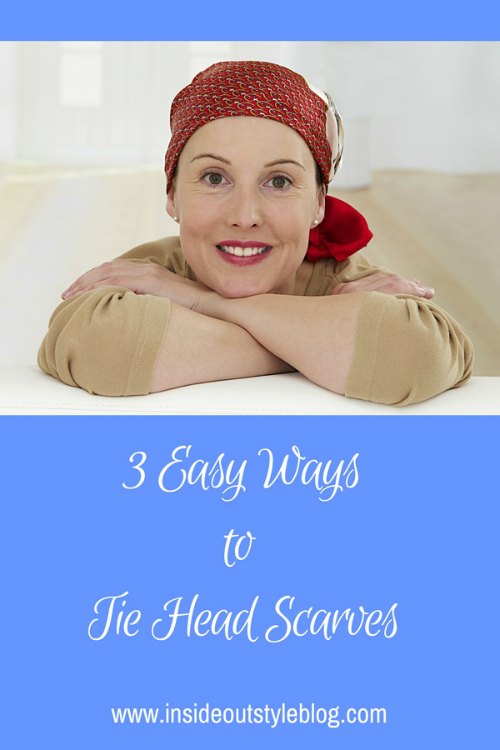 On Monday I did workshop for Look Good Feel Better, afterwards I was asked if I'd ever done videos on how to tie head scarves (which is part of the workshop) on my blog, as they had lots of requests by cancer patients who lose their hair during chemo, so I've done 3 short videos here on some different head scarf tying options.
For the first two videos all you need is a large square scarf.
Simple way to tie a headscarf
How to tie a headscarf with a rosette finish
For the last video you need a head wrap – which is a tube of fabric.
How to tie a head wrap