How do you combine bag and shoes without being too strict on the matching rules?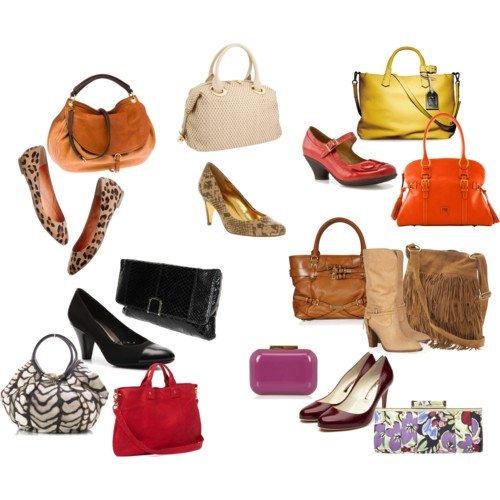 Unless you are very classic or conservative there is no need to match shoes and handbags, in fact it can look quite contrived, unless it's just black with black. So are there any tips to help you put together shoes and bags without following the match exactly rules?
Clockwise from top
1. Snakeskin shoe or shoe with texture? Look for a bag with a similar texture though not patterned.
2. Red or brightly coloured shoes – why not consider an analogous colour or another bright colour from a triadic scheme?
3. Neutral boots – look for another neutral that relates to the neutral of your shoes.
4. Patent shoes – a patent bag – could be in a related shade (lighter or darker) or you could just relate it to a colour in a pattern.
5. Black shoes – a bright bag or a bag with relating colours.
6. Leopard or animal print shoes – choose a colour from within the shoes that tones with a bag colour.