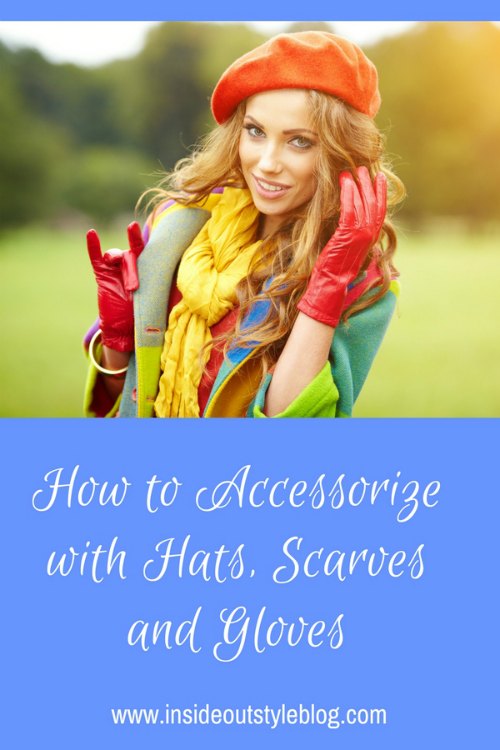 I received this question from a reader:
What role should winter gloves/scarves/hats play in accessorizing? I'm still figuring out how to make scarf/jewelry/shoes/bags all work together in a not matchy-matchy way, and now that it's getting cold, and winter adds another set of items to coordinate. (Also, I happen to work in a cold office so it's not uncommon for me to keep on a winter scarf or fingerless gloves during the work day.) Any thoughts on styling winter gear?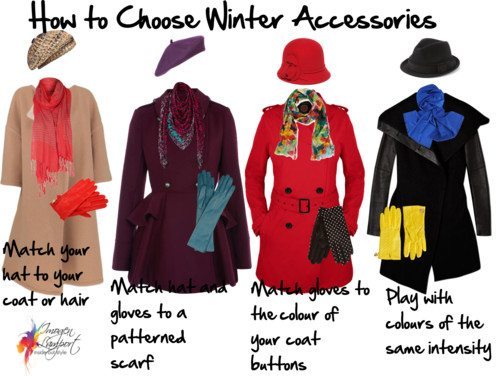 How to Accessorize with Hats, Scarves and Gloves
Hats
The easiest way to choose a hat colour is to match it to your coat colour. or your hair colour. Your hair colour is a great colour for shoes, bags, coats and belts too.
Get tips on how to choose a hat to flatter.
Scarves
If you want to wear them throughout the day, ensure the knot isn't too bulky – so rather than a typical hacking knot, try a plait knot, or loop the scarve loosely around your neck. Choose a flattering colour that compliments your skin tone and makes you look vibrant.
Alternatively find scarves with gorgeous patterns to add some detail and interest to an otherwise plain outfit.
Discover another 32 ways to tie your scarves here.
Gloves
You can have some fun with leather gloves as far as colour goes. Try red to cut through the grey winter skies.
Fingerless gloves will be better in a neutral so that you can team them with all your outfits.
Want more winter accessorizing tips? Then read How to accessorize in winter.