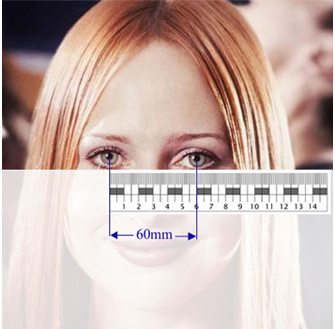 Ask your optometrist what your PD is – what's a PD? It's your pupillary distance – that is the distance between your two pupils. Why does it matter?
Rather than try on 2000 frames and getting completely confused and overwhelmed by choice, your PD may preclude you from some frames. If you look on the temple (that's the arm of the glasses), you may see some numbers written there – the number that is between about 40 and 70 is the PD of the glasses – so it's made to fit a certain distance of pupils.
We expect the pupils to sit slightly closer to the inside of the frame than the outside, but fairly central to the centre of the lense. If you have a small PD of 40 or so, you will need a frame with a smaller PD, and trying on glasses with a PD of 60 will make you look almost cross-eyed. If you have a wide PD then trying on glasses with a narrow PD will make your eyes look like they're almost on the side of your head.
If you have a wide face but narrow PD, look for frames that don't have a heavy temple/side bar.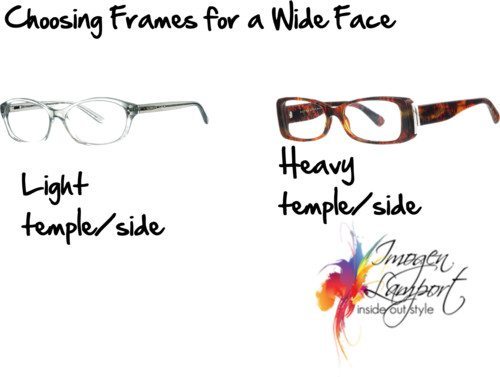 Knowing your PD can make choosing glasses so much easier.