Readers question: "Hi Imogen, just wondering what leggings to wear with a white skirt I purchased for summer/autumn? I'm guessing that lighter toned shoes (I have some nude coloured heels) will work with the outfit but I've never tried this look before, thanks, Dot"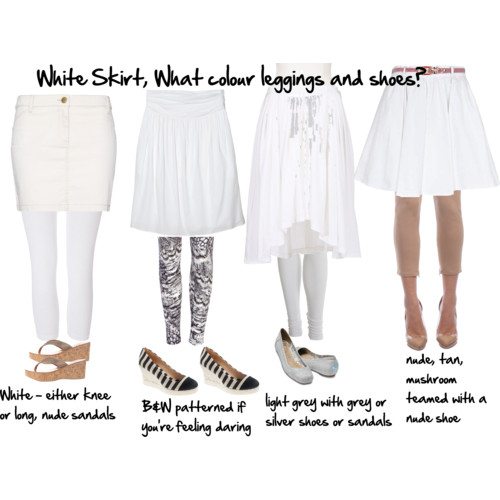 When choosing shoes to go with leggings there are a few points to consider.
Length of leggings
– long leggings can work with either a low or high vamp shoe in a similar colour to the leggings.
– short leggings look best with either a low vamp flat shoe or wedge, or a low or high vamp nude shoe.
Weight of shoes
– keep your shoes not too heavy. Thick and chunky soles will look out of place with skirts or dresses and leggings.
Further reading: