Many of us own both gold and silver jewellery, but tend to wear one more than the other, but still want to wear all our pieces. So how can you mix your metal jewellery with style?
The key to mixing metals is to have one as dominant at around 75% and the other subordinate at around 25%.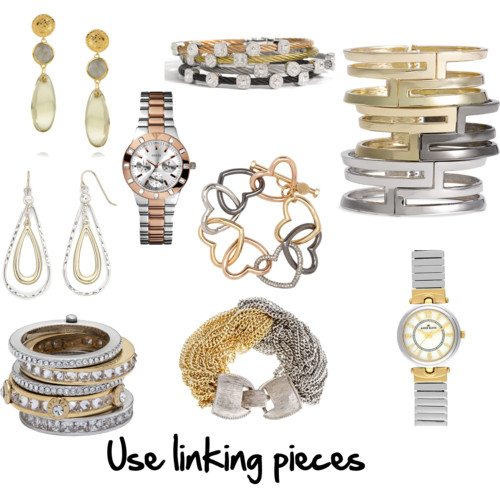 The other way to make it look really natural is to wear a linking piece – that is a piece that is made with multiple colours of metal so all your other jewellery works together. Use the 75/25% ratio too still as we find uneven proportions more attractive and flattering.