Struggling with Your Style?
Every day I get emails about style struggles and I put them into these video Q&A sessions as I want to empower you to look and feel your best every day and stop wasting money randomly buying clothes that end up sitting in you wardrobe unworn cos they just aren't quite right.
This is what I'm passionate about – educating you to define and refine your personal style so you stop wasting money on the wrong clothes for you!
You can send me your questions to be included in upcoming videos!
Your questions answered:
0.10 I'm bored with my style where to start to improve it?
3.27 I have lots of signature colour greens in my palette but how do I wear it as a top with neutrals other than my blue denim jeans?
5.23 What do I do about wrinkles? How do I make them less visible?
Bored With Your Style
Bored with Your Style? 5 Solutions to Have You Looking and Feeling Great Again
All My Best Tips and Inspiration for Putting Together Stylish Outfits
What to Wear with Green
Skin Texture
In this video
0.08 Tips on wearing white in summer
3.17 How to start transitioning my wardrobe when I plan to retire in the next year or so?
6.29 Going through menopause and finding that hot flushes and insomnia mean I'm lacking in style energy, plus my body shape has changed and many of my clothes don't fit anymore – help!
Wearing White
Wardrobe Transitions
4 Simple Tips to Help You Build a Stylish Wardrobe of Clothes
Lacking Style Energy
Sick of Thinking About What to Wear? 4 Ways to Deal with Image Burn Out
In this video
0.08 How can you look stylish in skirts and dresses with flat shoes?
3.31 How to wear an inner column of colour that has the right value contrast or colour contrast when what you've tried – navy column and grey topper look bland?
7.34 How with a deep palette can you wear your signature bright colours when they are not deep?
Flat Shoes
Inner Column of Colour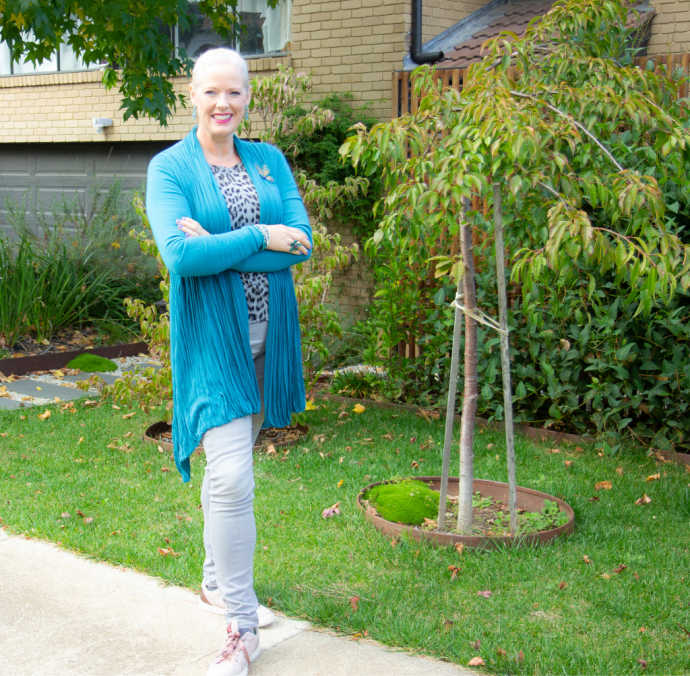 Deep Colouring Wearing Bright Colours
How to Choose Colours in Summer When You Have Deep Colouring
In this Video
0.08 How if I'm wearing my colours they don't always seem flattering? Is it because of Ideal Value and Contrast?
3.40 How to wear higher than your ideal contrast when you are overall light
5.31 How can I find a patterned top that still works for a column of color?
Contrast and Colour Palettes
Getting Your Head Around Value and Contrast – the Celebrity Version
Light Colour wearing a Higher Contrast
3 Ways to Wear Prints with Colour Constrast Levels Outside of Your Ideal and Look Stunning
How to Wear a Multi-Coloured Item When You're Not High Colour Contrast
Column of Colour with Patterns
Creating a Trans-seasonal Capsule Wardrobe Using a Column of Colour
If You'd Like to Define Your Style and Discover Your Colours
If you're sick of wasting money on clothes that don't work and you know there is a better way, then join my 7 Steps to Style program and get the right information for you and your style.
Subscribe to my Podcast
You can now get these videos as podcasts subscribe and never miss an episode
Send me Your Questions
Please email me your questions to be included in my Q&A Lucky Dip!