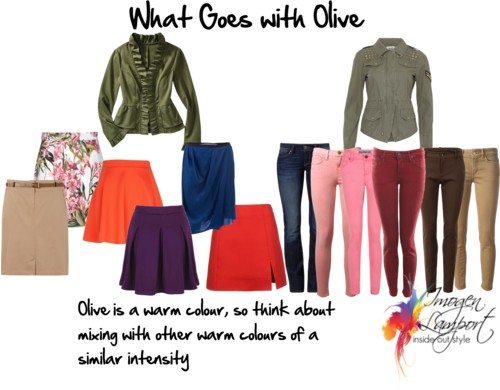 Olive or military green seems to be big for the coming season. I've picked up both a casual jacket and a pair of cotton pants (NOT cargo style). How would you recommend wearing them, and with what colors, so as not to look too grunge? I'm over 50 with blonde hair and green eyes, and warm, muted coloring. Thanks Imogen.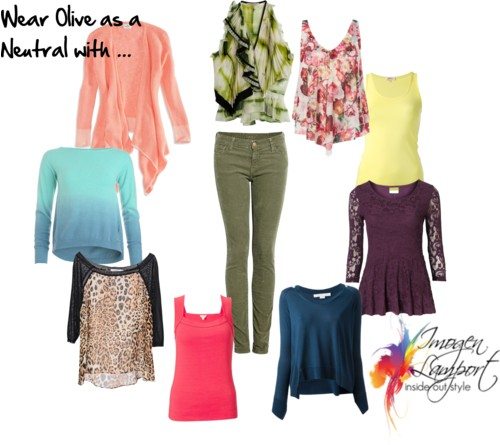 Olive is a great neutral colour to wear if you're warm. There are brighter and more muted versions, lighter and darker.
As olive is warm in its undertone, it's an ideal neutral that teams well with so many other colours, warm blues, orange, coral pink, red-violet and camel to name a few.
If you're blonde and muted, team it with soft, smoky warm colours in lighter tones.  If you're brunette, mix your olives with the darker shades with a little more intensity.
What is your favourite colour combination with olive?