Ideally, choosing prints and patterns that are within your ideal colour contrast level is the best solution to looking in harmony with your outfit. But should you choose to go outside of those levels, how to pull off the look so you wear the pattern rather than the pattern wearing you?
We all have favourite patterns that may not look amazing with your colouring, so how to save those items and still wear them but in a way that works for you rather than against you? Sometimes a multi-coloured garment and feel too much, clown-like if you're not careful, particularly when you have a lower colour contrast. This is why these tips make wearing them for anyone so much easier.
How to Wear a Higher Colour Contrast When You are Lower Colour Contrast
There are a few ways that are successful in making a high colour contrast garment not overwhelm someone with a low or medium colour contrast.
1. Wear it as a top underneath a plain jacket or cardigan.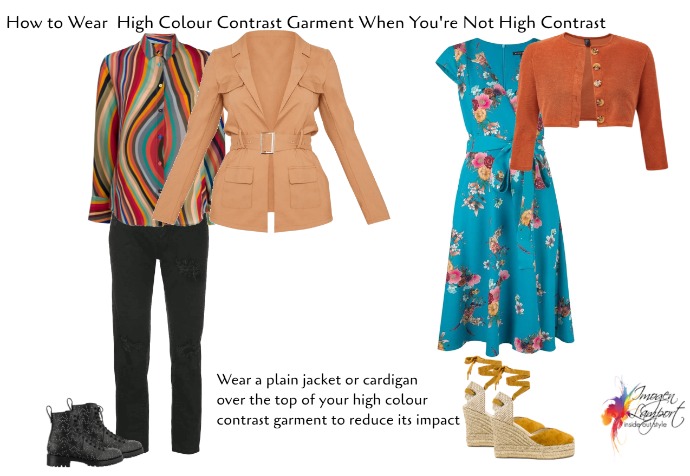 2. Wear more colourful makeup such as eyeshadows and lipstick
When I'm wearing a multi-coloured top, I will add more colour to my makeup. For instance, here I'm wearing a light pink eyeshadow, with a little navy liner and some teal eyeshadow in the corners of my eyes to add a little more colour to my face. I've paired this with a pink lipstick that is repeated in the colour of my top to pull the elements of the print top together.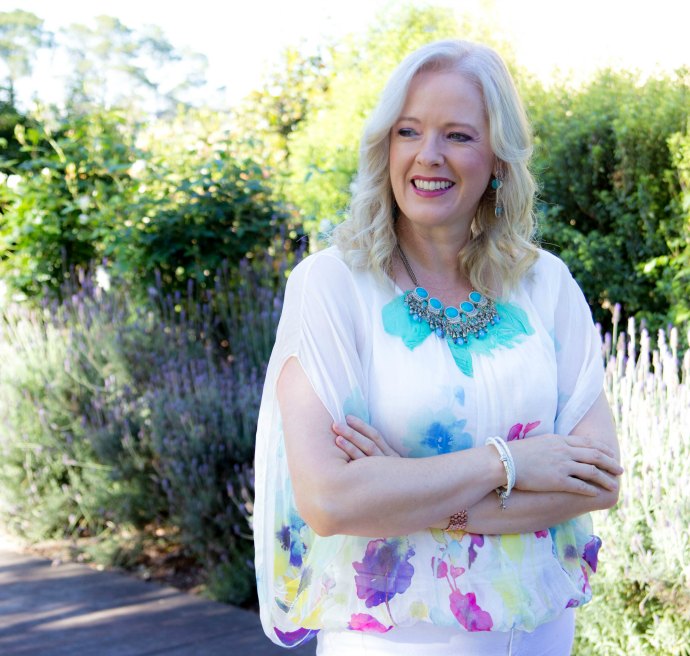 3. Wear it on your lower half below your waist
If you put the multi-coloured item on below your waist and then only choose one colour to wear on your top, you're not repeating the high colour contrast near your face.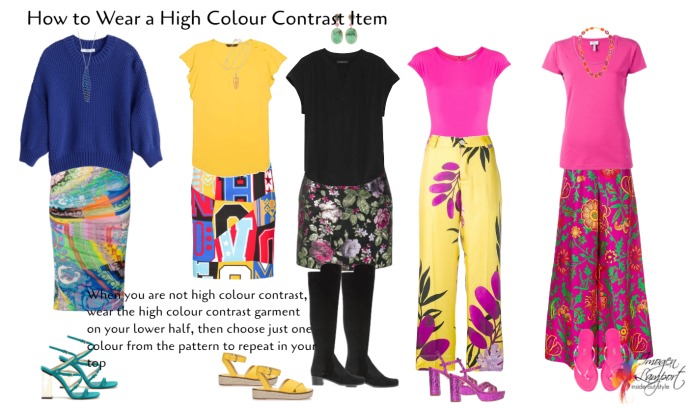 If you have medium colour contrast, an analogous scheme from the print can also work well as it doesn't appear so multi-coloured and will reduce the overall impact of the colour contrast.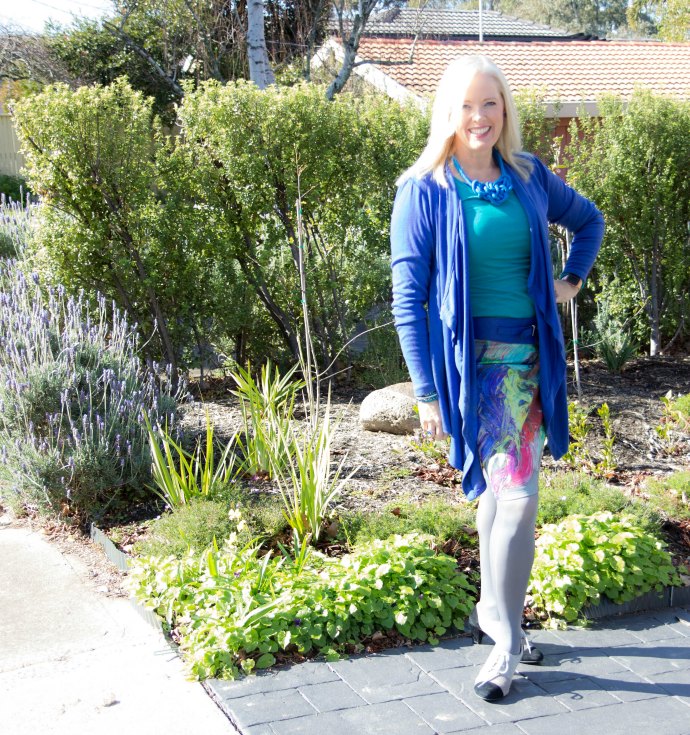 You ideally want your optimal colour contrast to be next to your face, in your portrait area as that is what we notice most.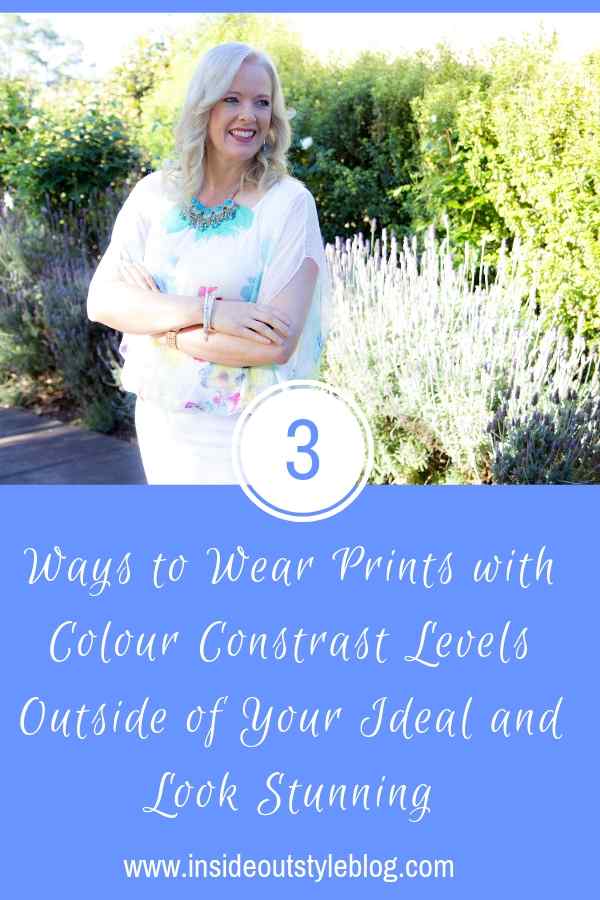 Linking Up to:Not Dressed as Lamb, Style with a Smile, Thursday Fashion Files, Ageless Style, Visible Monday