Following on from my post on how to find your ultimate contrast levels, here are some examples of putting together outfits and choosing patterns for a lower contrast.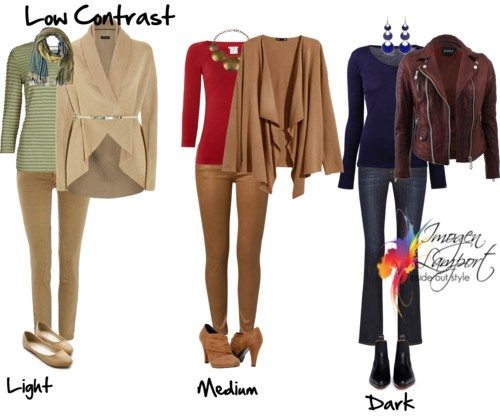 Whether analogous, or neutral plus a colour, you can create a low value contrast with light, medium or dark colours.
Here I've used a column of colour which also helps keep the contrast levels lower (and makes you look taller and slimmer – bonus!)
Click here if you're reading this in an email to see how to work with contrast and patterns.