I'm not sure if this is the place to ask, but I have a question. My style is and has always classic, (think Jackie or Audrey-esque) but I'm struggling with feeling like it's boring. I am longing for a very stylish vibe while maintaining a classy and timeless style overall. Do you have any suggestions? Thanks so much, I love your blog!
Why are You Bored with Your Style?
In my experience of working with many clients, sometimes when people get bored with their style, it's because they're actually missing an element of their style.
For example I've had clients tell me that they like their clothes 'simple and plain' yet when I ask them to show me their favourite garments, there will be small elements of detail on them that take them out of the plain and simple category, and start shifting them towards either more creative or feminine in their style.
Fortunately, as people we don't remain the same our whole lives, we grow and develop throughout, and this means that our personality style changes as we age. So the clothing style that suited us 10 years earlier may need to grow, change and develop with us, not remaining static. Plus even when we have a more Classic personality style, it's important to remember that the classic pieces of 1990 had moved on fashion wise in 2000, and still more in 2010.
Classic may not move as quickly as some other personality style, nor be so influenced by fashion trends, but it does still change over time.
How to Get Out of Style Rut
1.Rather than just assuming that you are the same as you've always been, maybe it's time to reassess who you are, what you like and see if what has worked for you in the past is still relevant today, or if you need to tweak it to who you are now. This is something we explore in depth in my 7 Steps to Style program (along with what suits your physical body – shapes and styles and colours).
2. Know how you want to express your personality through your clothing is so useful as it stops you purchasing items that "just aren't you" (I'm sure you've had that feeling when in a store when a salesperson suggests you try something on and it's so not right and you think this isn't me.
3. Knowing what me is – the me of today – rather than the me of the past – helps you build a wardrobe for your life right now and where you're going.
Not sure if your in a style rut? Read this post which will give you some clues.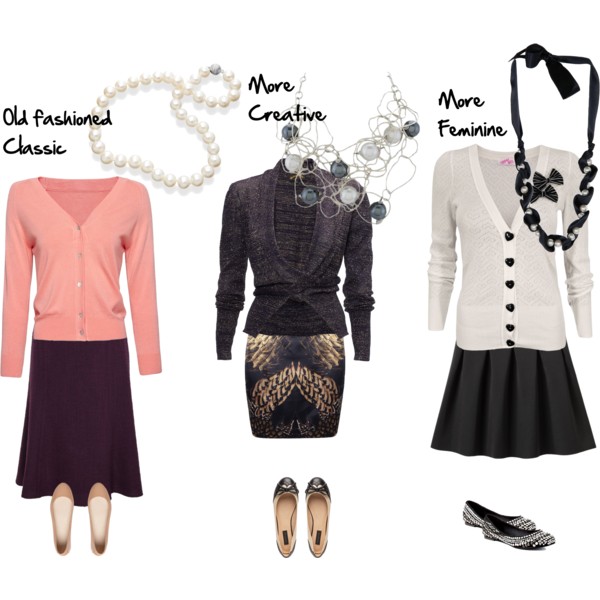 Update Your Style with Accessories
You can update your classic outfits with more modern accessories – when you think Classic you may put on a standard string of pearls. But instead, go creative with an unusually strung set of pearls or choose a more feminine set that are also more modern, set on a velvet ribbon. The details don't have to stay the same over the years – instead, as you grow and change, so should your style as it moves with you and keeps modern and current.
Get Out of Your Style Rut with a Style Challenge
A great way of getting unstuck is to do a style challenge – such as my Evolve Your Style 31 day challenge – which pushes you just a little every day to try something different – some of it will be totally comfortable, other days you'll be trying something new and may discover that you really enjoy dressing in ways you'd never considered before.
What are you waiting for? It's time to get unstuck – and stop being bored with your style!
More Tips to Get You Out of Your Style Rut
Get onto the Style Highway and Out of Your Style Rut with 3 Essential Questions
Bored with Your Style? 5 Solutions to Have You Looking and Feeling Great Again