I have a question about using the column of colour to look taller (as a curvy petite H shape ) – should I only wear darker tops, avoiding white or cream tops ?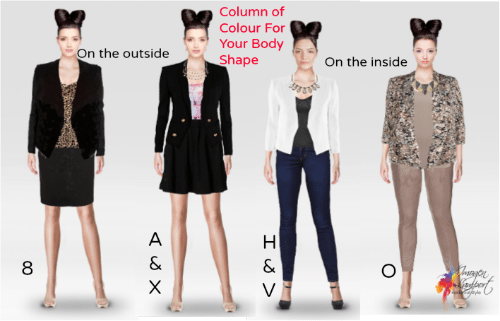 There are two major ways to wear a column of colour, on the outside, or on the inside.
The version on the outside suits those who feel their hips/bottom/thighs are the area they want to draw least attention to (A, X, 8 Shapes)
The inside version is ideal for those who want to hide their tummy (H, O and some V shapes).