I have a question about using the column of colour to look taller (as a curvy petite H shape ) – should I only wear darker tops, avoiding white or cream tops ?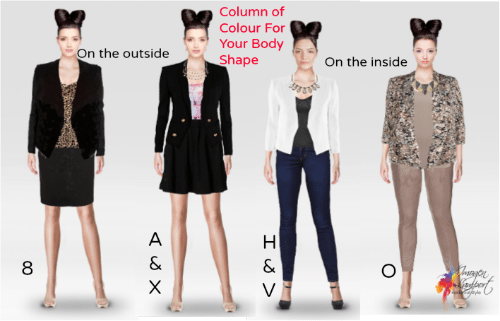 There are two major ways to wear a column of colour, on the outside, or on the inside.
The version on the outside suits those who feel their hips/bottom/thighs are the area they want to draw least attention to (A, X, 8 Shapes)
The inside version is ideal for those who want to hide their tummy (H, O and some V shapes).
Playing with the column of colour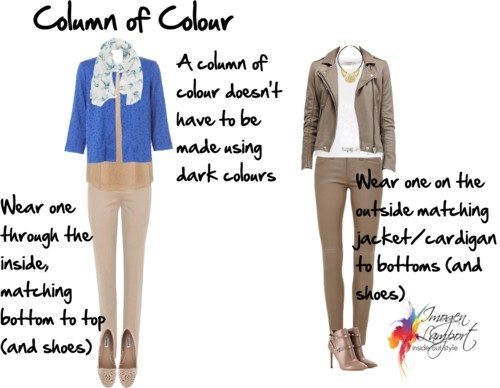 The joy of the column of colour is that because it elongates, just by being an unbroken vertical line, it doesn't have to be all dark, you can do a lighter coloured version should you wish to. Sure a darker column will be more slimming (and remember it doesn't have to be black), but it's not the only way.
If you want to wear your light/white tops, wear the column on the outside (in summer can you add a small vest to create the column?).