If you are more petite in the bust region, and would rather it was a little curvier, here are a few tips on how to make your small bust look fuller.
Look for curved lines – as they say "round adds pounds" so if you want to make something bigger, put some curved lines on it (and of course if you don't, keep the curved lines away). You are also the lucky ones who can wear longer necklaces and pendants that hit the bust point or below (and I'm sure
Wendy Brandes
could make you something to flatter).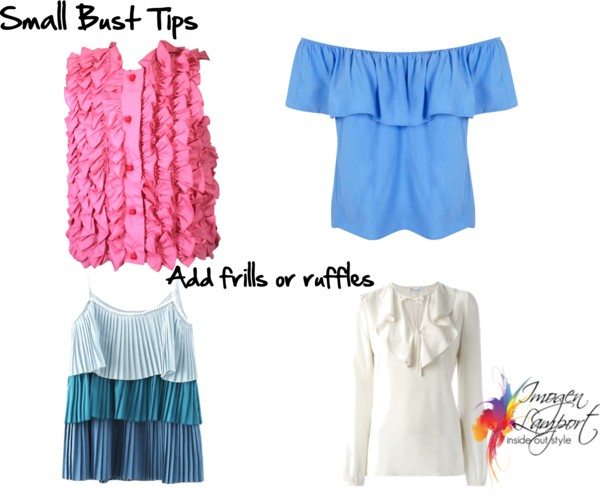 So scoop necklines, frills and flounces, anything that has some curve to it.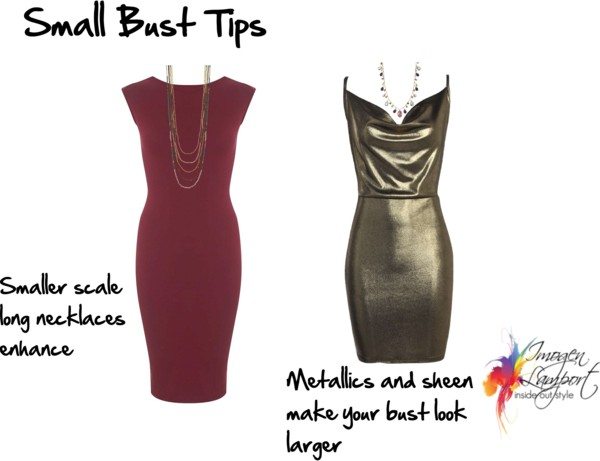 High necklines will also visually enhance your bust. Go for the crew neckline if you have an average to longer neck. Metallics and sheen also make the area appear larger.
Look for detail at the bust. The pattern, flaps and detail on the pockets of these shirts and jackets would be a disaster for a busty gal, as they sit right at the fullest part of the bust.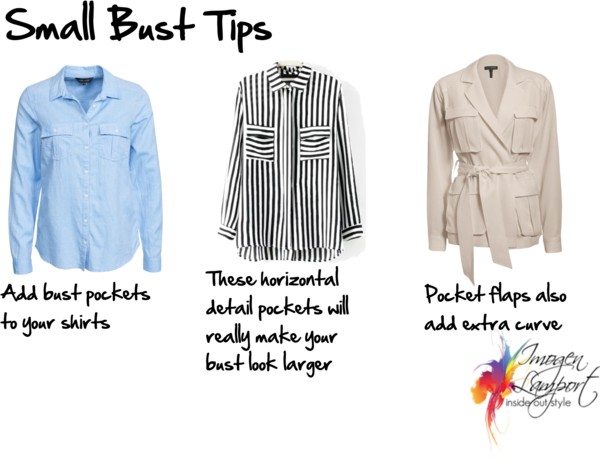 Gathered necklines and pleated necklines and shoulders will also add volume.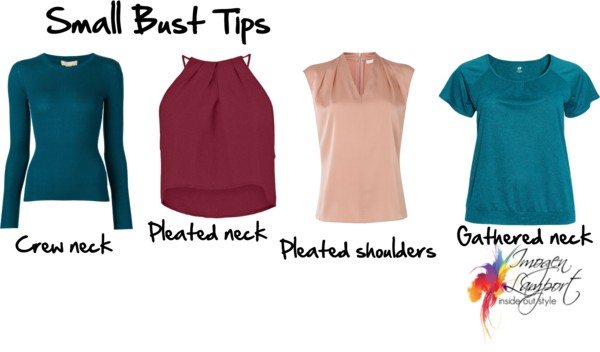 Prints and patterns can also make the area look fuller – the double breasted style with high neckline of this jacket is only good for the smaller busted woman. Textured jackets will also add some curve to your bust.