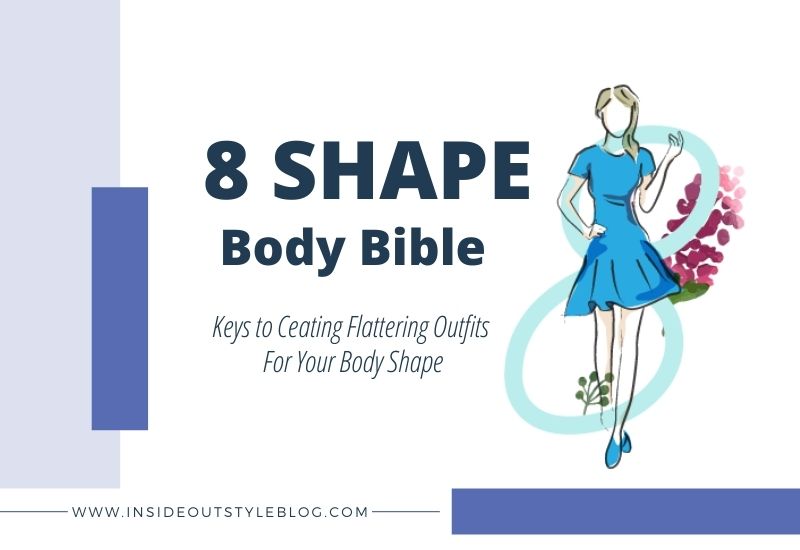 As I discussed here when I explained how lines work, body shape tells us:
Where to put the verticals
Where to put the horizontals to balance, broaden or highlight
Where to place detail
Where to keep boring/dull/plain/no detail
That's it! So let's look at the 8Shape (commonly called the hourglass shape).
Putting this information into action let's look at a dress shape for an 8 Body Shape.
You can see that the dress is a straight shape through the body to the knees, this follows your shape without overemphasizing your high hip.
Detail at the waist allows you to draw attention to your proportionally smaller waist, and keeping interest above the waist draws attention up to your face.
Even if you don't define the waist with a belt, make sure your clothing has definite waist shaping as otherwise you will look boxy.
Now let's have a look at an outfit with jeans and a cardigan.
Keeping the detail to your top half, defining your waist with a belt if a top is more voluminous. Look for detail in your top or add it with a scarf or jewellery. If you have narrower shoulders than hips then look for horizontal detail above the bust or at the shoulders.
More posts on dressing your 8 Shape Body
Download your 8 Shape Guide here
Not sure of your body shape? Then take my Body Shape Calculator quiz now.