There is not just one kind of V neck. There are narrow ones and wide ones, deep ones and shallow ones. Saying "wear a V neck" doesn't really tell you that much about how flattering the V neck will be on you. Here is my quick guide to choosing the most flattering V neckline for you!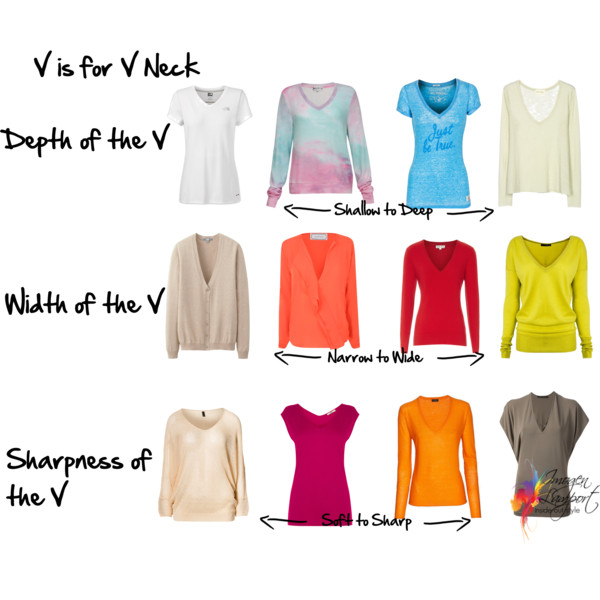 The Depth of the V Neck
A shallow V neck will make your neck look shorter than a deep V neck
A shallow V neck won't make your bust look smaller in the way that a deeper V neck will
A deep V neck will draw your eye lower and make your neck look longer
The Width of the V Neck
A wide V will draw your eyes outwards towards the shoulders making your shoulders look broader
A narrow V will draw your eyes inwards and narrow your shoulders and focus you on the point of the V (downwards)
The Sharpness of the V Neck
If you have a more curved jaw shape that V necklines are as flattering on, here's a tip, just wear a necklace that covers the point of the neckline to take away from the sharpness.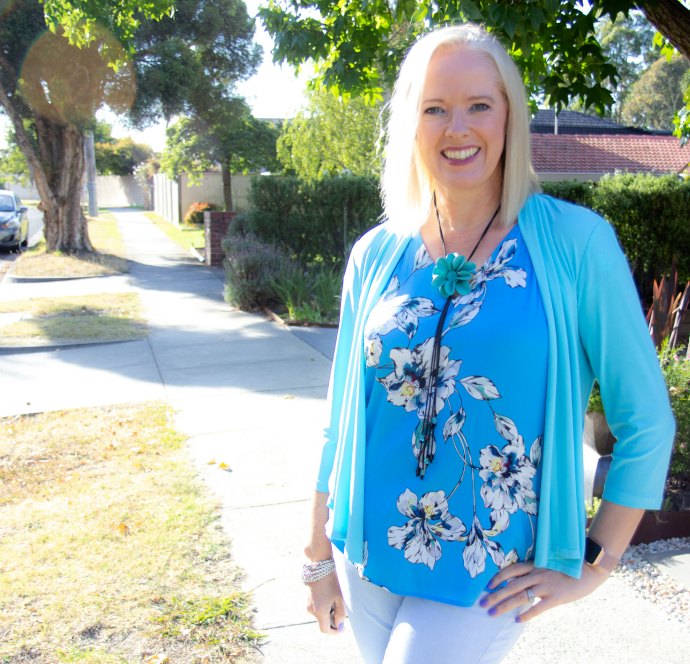 The V Neckline That Makes Your Bust Smaller
The wrap or surplice style that goes between your breasts will define them and so remove any "shelf-like" appearance of your bust which can make them look a little smaller, particularly when paired with a large scale necklace.
Modesty and Low V Necks
If you find that your V necklines are just too low to wear to work or don't feel modest enough, this is where a camisole underneath or a B-String (particularly useful when it's hot) are a great way of removing that extra cleavage.
A camisole or B-string is also good (I'm wearing one in the green dress above) to soften down a V neck if you don't have a pointed jaw and it's not your ideal neckline shape (to find out what shape of neckline – read this ultimate guide to 17 necklines.
As you can see, there are some important elements to consider when choosing your V neck garment! Which is the most flattering V neck for you and why?
6 Insanely Simple Ways to Know if Your Neckline Need a Necklace