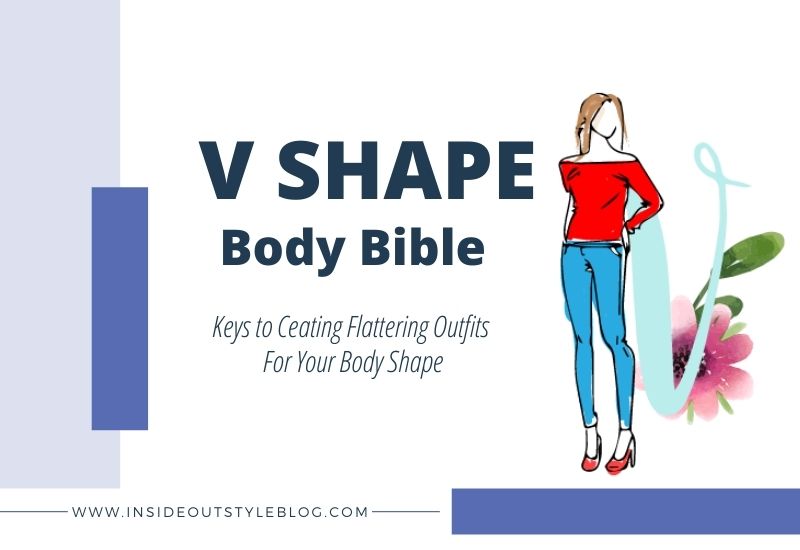 As I discussed here when I explained how lines work, body shape tells us:
Where to put the verticals
Where to put the horizontals to balance, broaden or highlight
Where to place detail
Where to keep boring/dull/plain/no detail
That's it! So let's look at the V Shape (commonly called the Inverted Triangle or Cone shape)
Let's have a look at dress shapes and detail for the V shape
You're looking for flared skirt shapes to balance your shoulders.
Horizontal details go below the waist to create more shape on the hips.
Narrower V necklines act more like a vertical on the upper body.
If we take a skirt and top for the V shape
Vertical details on the upper body and horizontal detail on the lower body.
Darker tops and lighter bottoms make your upper body visually recede.
How about jeans and a jacket.
Wider leg styles balance broad shoulders.
End tops and jackets around the hips to create curves.
More posts on dressing your V shape body
Body Shapes Explained – V Shape
Don't waste your money – V shape
Real Life Body Shapes – V Shape
Download this printable V Shape Bible
Not sure of your body shape? Then take my Body Shape Calculator quiz here.