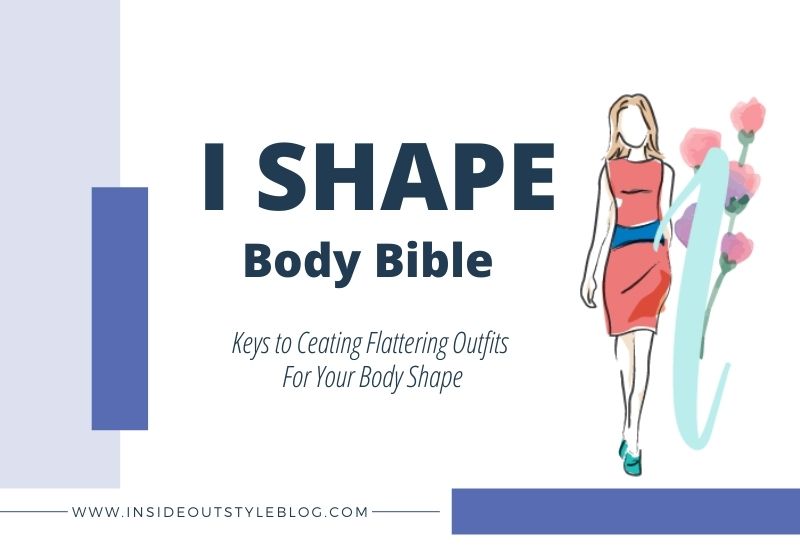 As I discussed here when I explained how lines work, body shape tells us:
Where to put the verticals
Where to put the horizontals to balance, broaden or highlight
Where to place detail
Where to keep boring/dull/plain/no detail
That's it! So let's look at the I Shape (it's owners would describe their shape as "boyish" or straight and the I shape is commonly called the Rectangle and but is a narrow version and should not be confused with the H shape). You can add horizontals wherever you choose and if you want to look taller, add some vertical details too.
Now let's look at a dress for an I shape
You can wear fit and flared shapes, tunic shapes or straighter shapes – it's really up to you. If you want to create a more curvy shape look for horizontal details and a fitted waist that flares out below to create that hourglass.
Now for a Skirt and Top outfit – you will notice that this is a very different shape from the dress as you have many options of shapes that flatter your figure.
If you prefer straight shapes rather than flared, you can play with patterns and colours to add detail and interest. Don't be afraid of adding some volume with tiers or horizontal stripes to create a more curvy shape if that is what you desire.
Now for Jeans and a Jacket
More posts on I shape dressing
Body Shapes Explained – I Shape
Don't waste your money I Shape
Download this Body Shape Guide I Shape Bible and print
Not sure what body shape you are? Do the body shape calculator quiz now.