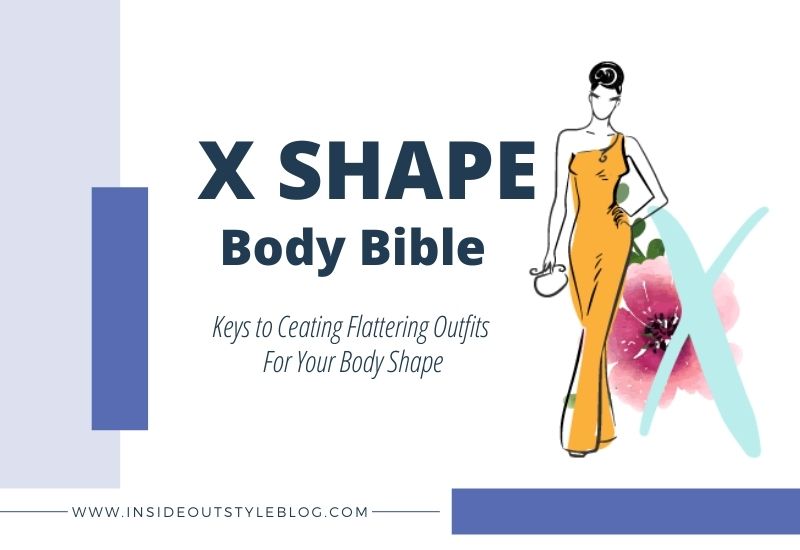 As I discussed here when I explained how lines work, body shape tells us:
Where to put the verticals
Where to put the horizontals to balance, broaden or highlight
Where to place detail
Where to keep boring/dull/plain/no detail
That's it! So let's look at the X Shape (commonly called the hourglass shape)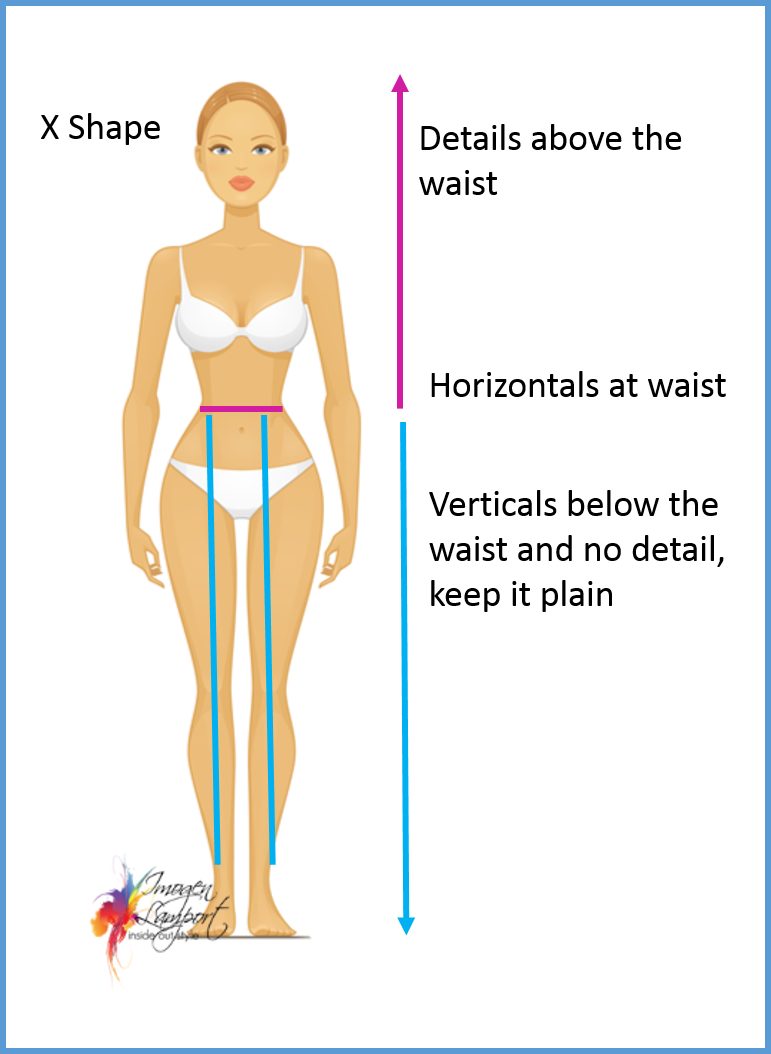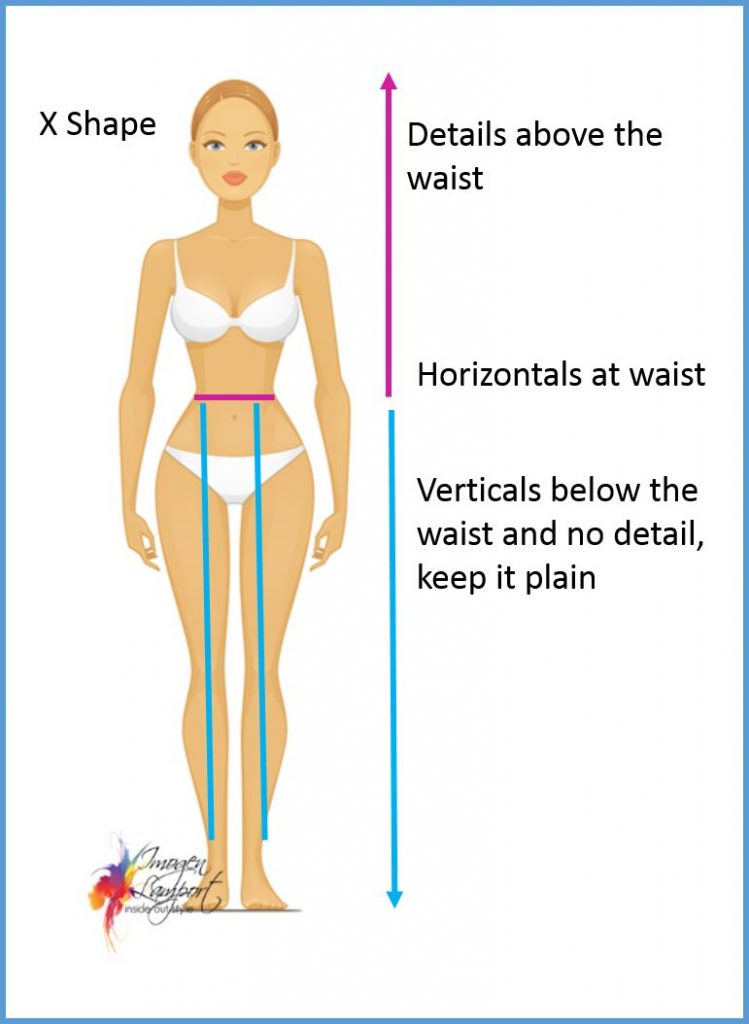 So putting these rules into action, see some examples of what flatters your X shape.
For example this dress has a shape that follows the line of your body so enhances your smaller waist and gorgeous curves. The open neckline draws attention up to your face and balances your hips. Adding a necklace to it's otherwise plain neckline creates detail and a focal point near your face. The belt shows off your smaller waist and the princess seams that run through the dress create lovely elongating verticals through your body.
SkirtTop and Jacket – here I used a striped fitted tee to highlight your hourglass shape, belted at the waist to make it a feature. The skirt flares gently over hips and thighs but is in a plain fabric so draws less attention than the lighter coloured striped tee. The scarf draws attention up to your face. You can create a column of colour using a similar coloured jacket or cardigan that is also shaped to show off your waist.
Jeans and a jacket outfit – the bootcut jeans balance your hips and thighs by replicating your hourglass shape, notice that they are dark and plain so they are not the feature (distressing on jeans often creates detail and unflattering lines across your hips/thighs). I've also created another column of colour with a navy jacket, this one has the added advantage of having diagonal hems so no extra horizontal lines are draw across your hips. The waisted shape shows off your waist and the necklace draws attention up to your face.
Using the rules show off the waist with horizontal detail and draw attention up to the face with an open neckline and some accessories. The jacket and jeans are a similar colour which helps to create an elongating column of colour.
Notice also the diagonal hem detail on the jacket – removing the standard 'horizontal hem' that is created with many jackets and tops around the hip area means you are not drawing a widening line across your widest point.
Avoid double hems on tops that end around your hips/thighs as they draw a widening line across them.
More reading:
Download this blog post X shape bible as a printable guide.
Not sure of your body shape? Take my Body Shape Calculator quiz and learn how to flatter your figure.