So you're a bit scared of colour and you tend to wear black and grey and then combinations of black and grey as you're just not sure how to add colour and you really don't want to look like a clown.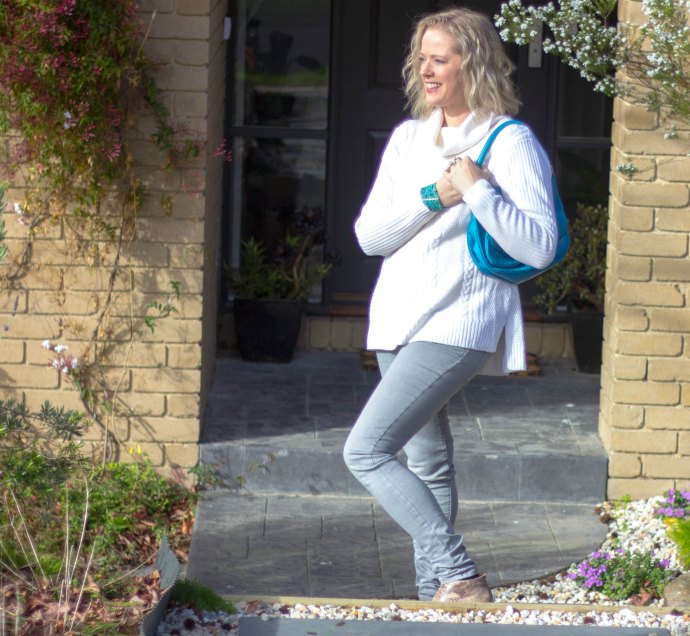 Now neutral outfits in black, white and grey abound on our city streets and in office buildings everywhere. You may see people dressed in these kinds of combinations every day. But, it's kind of boring and totally forgettable (being forgettable is the reason we like these neutrals so much, as nobody remembers that we've worn the same black pants 3 times this week and that black cardigan another 4 times, and those denim jeans over and over as well). This is the function of neutrals, to be a base part of our wardrobe, to be a foil for colour. But, forgettable isn't most likely the look you were going for as if you're forgettable, then you won't be the one that springs to mind when opportunity has the potential to strike.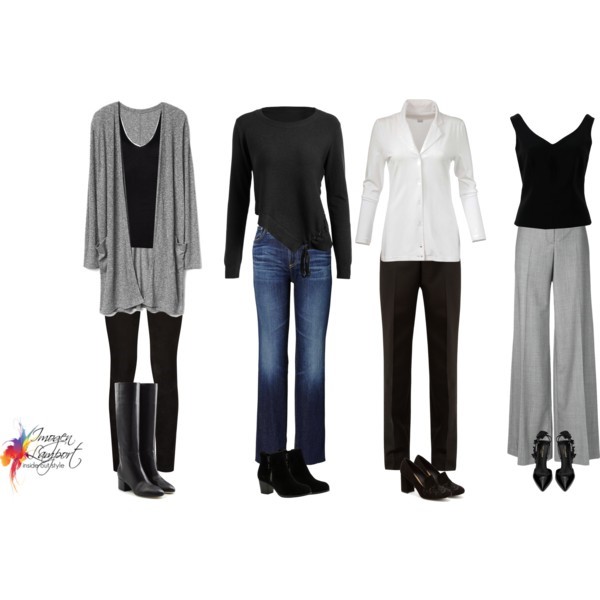 If your wardrobe is full of these neutrals, adding an accessory in colour can be an easy way to move yourself to a more colourful life and wardrobe.
Yes, I'm aware that colour scares people (particularly people who aren't sure which colours suit them and make them look great), so how to add colour into your neutral outfits without looking like a clown (or scaring yourself too much too).
How to Add Colour To Your Black, White and Grey Outfits
Think about adding a:
Belt
Bag
Shoes
Necklace
Scarf
in colour to start breaking up the black and grey and helping you become more memorable (yes that's right – wearing colour helps you become more memorable).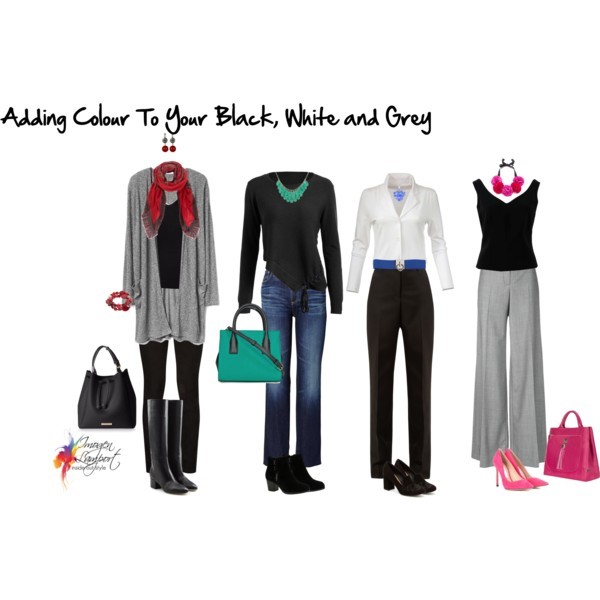 Even a small pop of colour lifts an outfit out of its bland neutralness. There is an impact in colour that can change the way an outfit looks and communicates.
If you've gotten into this neutral habit, try adding just a small element of colour (this is why I love accessory beauty bundles) to each outfit and give it a little more life and personality.
Remember, that if you only add a coloured bag, when you put that bag down, it stops being part of your outfit, so it's good to repeat that colour in one or two other accessories as well.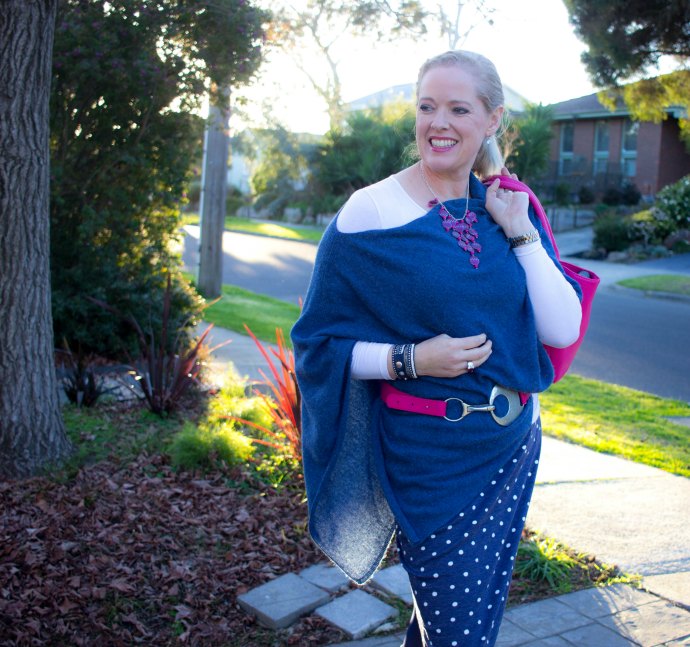 Here I've added a belt and necklace along with my handbag to take navy and white and give it some life.
From here, then you can start adding in a little colour in a pattern or a top, just one garment at a time!
Consider Your Contrast
When choosing which colours to add to your outfit, think about your ideal contrast levels.
Your value contrast
This will indicate if you want dark/light combinations or lower value contrast options.
The Value of Value Contrast and Using it to Create Stunning Outfits
Your colour contrast
This will indicate if you want to add multiple colours in accessories, or just one colour.
How to Find Your Ultimate Colour Contrast – Your Three Step Process
If you're avoiding colour because you're not sure which ones to wear, then why not consider doing my 7 Steps to Style program which includes a personal colour analysis so you can discover a whole rainbow of colours to choose from which will make you look more vibrant, younger and alive.

Getting Your Head Around Value and Contrast – the Celebrity Version