Would you like to have more joy in your life?
I'm not sure anyone would answer "no" to this question.
So how do you bring more joy in? And what's it got to do with a style blog?
Fortunately, there are "joy" researchers in this world and one of them, Ingrid Fetell Lee, has found the answer to what brings us joy. What's fabulous about her research is that it's actually pretty simple to add more joy to your life through your wardrobe choices. You can watch her TED talk which that explains her research and what she discovered about adding more joy to your life.
1. Add Colour to Your Outfits
It's true – colour makes us feel more joyful. And what I've noticed in comments from members of my online programs like 7 Steps to Style – is that there is always a more positive reaction to an outfit that contains colour, than one that is all neutral. We just can't help it. Our brains are wired to enjoy seeing colour.
So why not make sure every outfit you wear includes a colour.
Why not find your happy colour? A colour that both brings you joy and you enjoy wearing – that flatters you.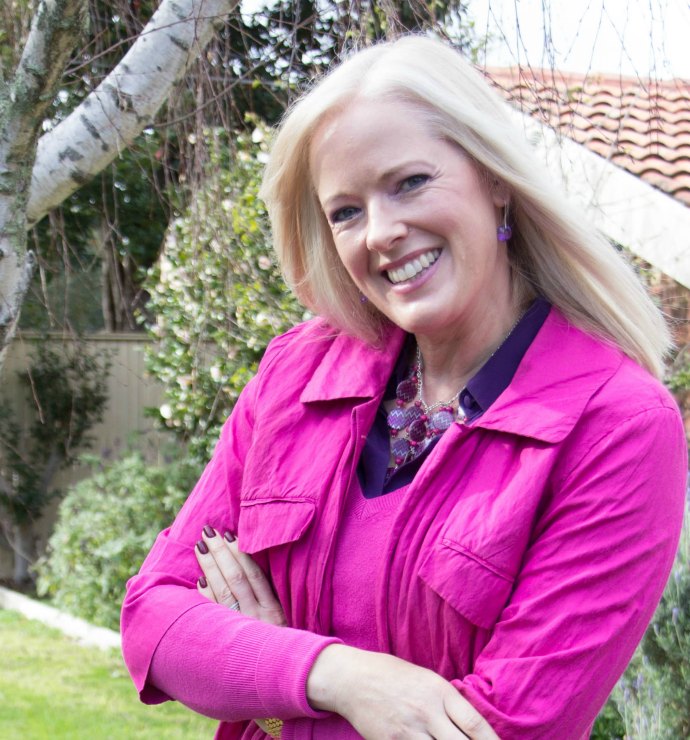 My happy colour is hot pink – and I've discussed it here.
I enjoy wearing colour – and what's really interesting – when I wear particularly colourful outfits (like this one below) I get really positive reactions from people.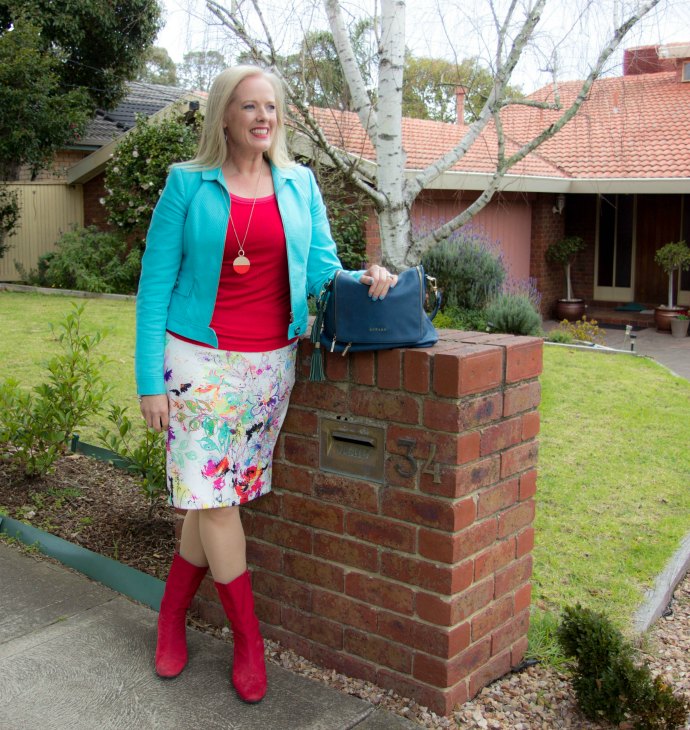 I know from myyears of experience and doing thousands of colour analysis' over the year that wearing colour brings joy and compliments. Colours that suit you make you look more vibrant and healthy, even younger and more attractive. So what are you waiting for? If you're not sure what colours suit you – sign up for my 7 Steps to Style program and discover the colours that suit you!
2. Add Rounded Shapes
Interestingly in her research, round shapes, particularly those in abundance, also spark joy. So add patterns and rounded details to your outfits such as accessories.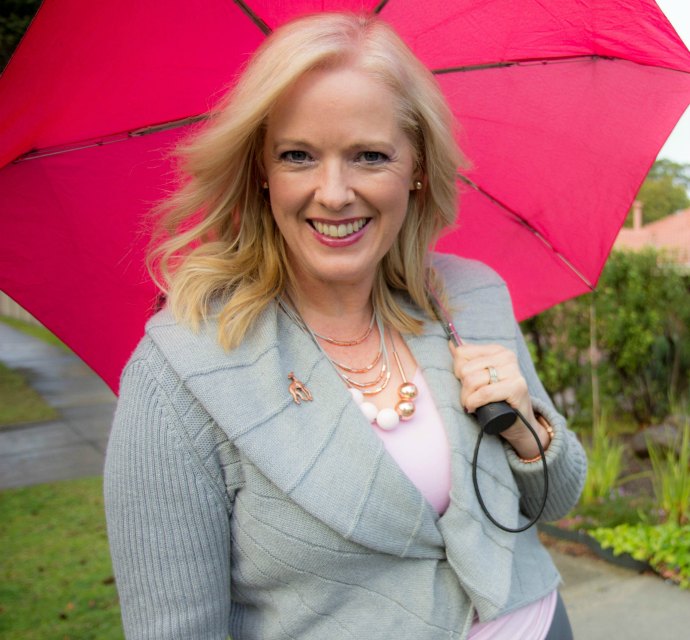 An accessory such as a necklace which is often made up of multiple round beads – a small and easy way to add some extra joy. Particularly useful if you have to wear a more neutral corporate outfit to work. And then is your umbrella black? On a grey rainy day – make it a colourful addition rather than a dull one!
Types of Patterns that Add More Joy to the World (and your outfits)
Polka dots are fun
Florals often have a more circular/ rounded shape and are often abundant in their design too.
Leopard prints are also a variation on the circle and add life to an outfit
Patterns that are dense have a feeling of abundance – such as this butterfly print top are another option to bringing joy to your outfit.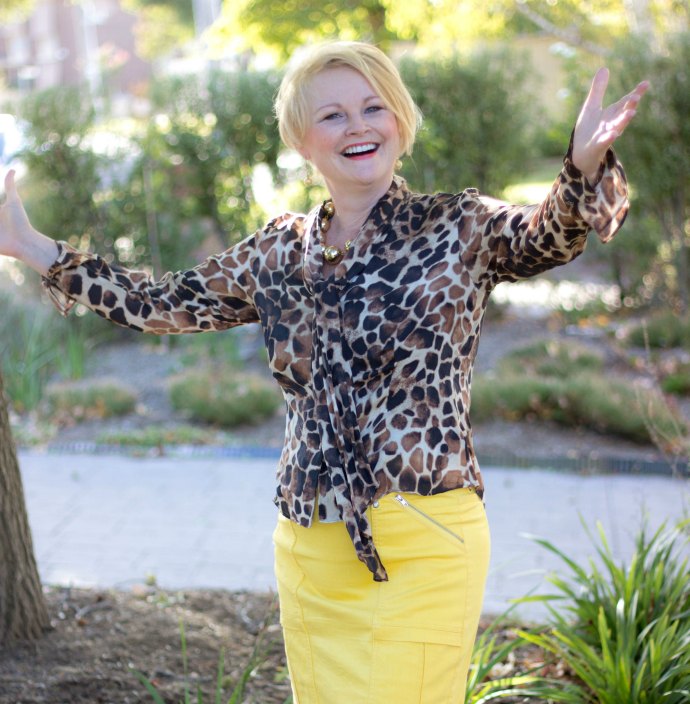 Jill Chivers of 16 Style Types is always getting stopped in the street and complimented on her outfits – and there is no wonder- she wears colour and abundant curved patterns too! Her outfits spark joy in herself as well as those who see her! Such a simple way to make the world a happier place.
So what are you going to wear tomorrow that will bring you (and the people who see you) more joy?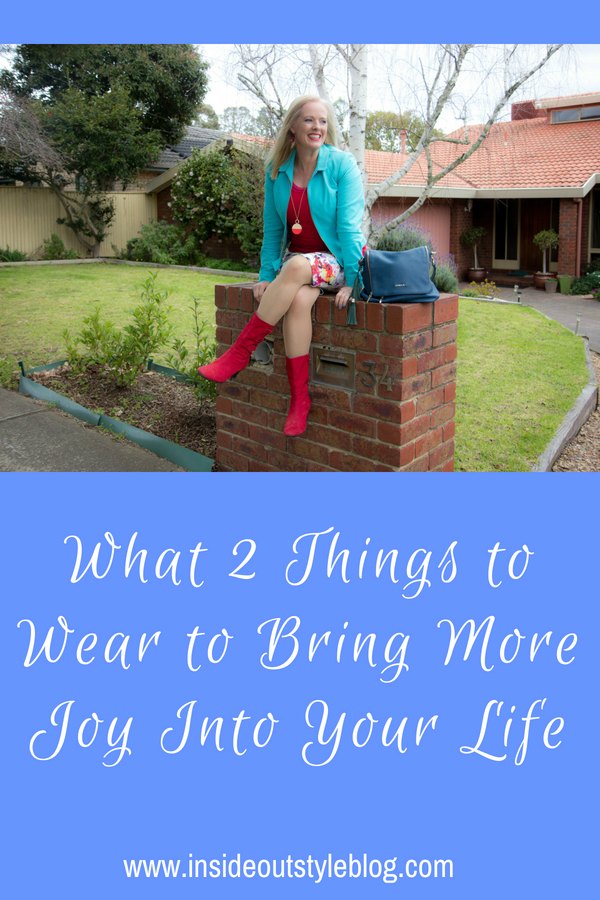 From Intimidating to Friendly, the Story of a Colour Analysis
What is the Contrast of Your Outfit Telling The World About You?