1. You're Number One
You'll get seen first – you are the star of your story, not your clothing.
Colours that flatter you make you the star. They ensure that you are seen, and noticed, rather than your clothing taking centre stage. The right colours will create a harmonious balance between what you wear and you. You truly do come alive with colour.
Learning about the value and colour contrast principles is one of the most beneficial things I have learnt. I realise how much that I like wearing monochromatic outfits and columns of colour. I feel more confident that others are seeing me and not my clothes first. Sue
2. You Look Amazing
You look healthy and vivacious, rested and more youthful. Yes, that's so true – and exactly what I'm looking for when I'm doing a personal colour analysis. I'm looking for the colours that make them, sans makeup, look well rested and vital. The colours that make their skin glow and look more even and healthy. Because when you can have this effect with colour alone, then you can add a little, or a lot of makeup if you choose, or not. As you know the colours you're wearing aren't washing you out, making you look tired, or ill or older than you are.
Plus, as I always say to my client's "If you're looking in my eyes you're not looking at my thighs". The right colours will make you look taller and slimmer as they create a face focus.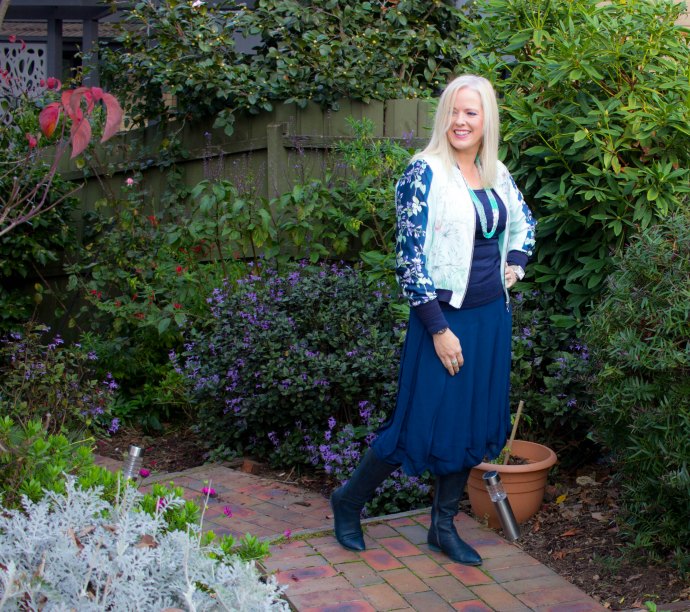 3. Your Outfit Options Expand Exponentially
Your wardrobe easily mixes and matches which allows you with fewer items to create more outfits. Now that's what I call a win!
Your palette of colours is made up of colours that have similar colour properties, and because of this – they work together beautifully and easily, allowing you to be the artist as you try different combinations with confidence, knowing that those colours are meant to go together.
What's interesting is that often I hear people (who've never had a colour analysis say "but it will make my wardrobe more limited", when in fact what happens is that your options expand with a more limited palette).
Over time as you add additional items to your wardrobe, with each extra garment your outfit options will expand exponentially – plus you won't have those colours that can only be worn in one way with one garment, making them limited in their appeal.
4. Your Makeup Looks Amazing
Part of a good colour analysis is getting some guidance on choosing the right makeup colours (or if you already have a colour palette – making sure the makeup colours you choose work with your palette).
You'll find that your makeup flatters you and you know when to walk away from the makeup salesperson who is trying to sell you a 'trend' colour that won't make you look great.
Plus you can get rid of all those makeup mistakes that are cluttering up your bathroom shelves and drawers that are never going to work!
5. Your Hair Flatters Your Colouring
Another bonus of having a personal colour analysis is then being able to find a flattering hair colour based around your colour palette. You'll know instantly if a hair colour suggested by your hairdresser won't work if it doesn't go with your colour swatch. Now that's easy peasy.
Given how expensive hair colouring is, and how much of a difference a good hair colour makes compared to a bad one – finding a flattering colour that won't make you look ruddy or washed out (the two common effects of the wrong hair colour), or that make your hair look like a bad wig (yes that's the other issue with the wrong hair colour -it looks like your hair is not meant to be yours and that you've popped a novelty wig on your head). You get to choose the most flattering hair colour that flatters your complexion.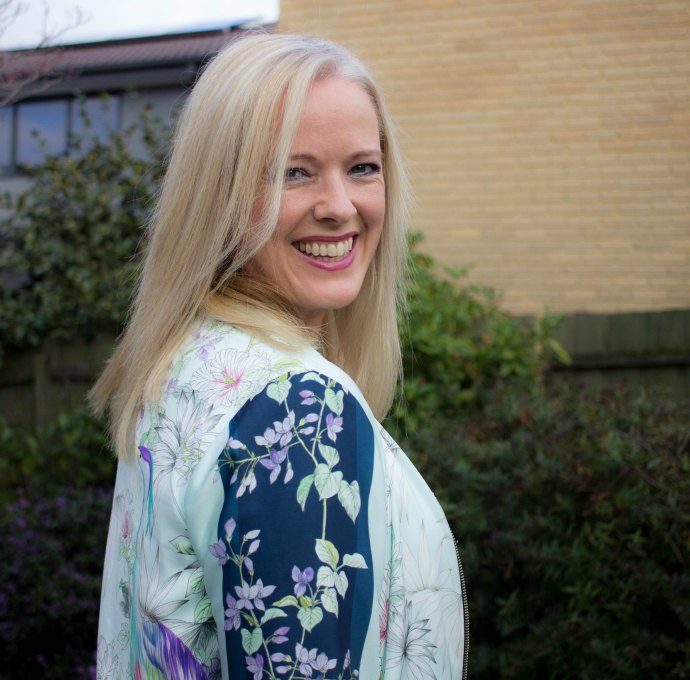 For me, knowing my palette meant that when it was time to move from brunette to blonde, I could find the right shade of blonde – so that now people who never met me before find it hard to believe I was ever a brunette. You can see my hair colour journey here.
6. You Save Time and Energy
You save time when shopping and saving time saves your energy. When you can quickly walk into a store, scan the colours and see if there is something possible there, it cuts out 90% of the options (and research shows that our brains don't like too much choice). That way you then only have to decide – if the colour is great – do you like the style and is it flattering?
It's so much faster to shop when you can scan a store quickly looking for your palette of colours – and know that if they are not there, you can easily and quickly move on to the next store.
7. You Save Money
You waste less money as you no longer buy orphan colours that won't work with the rest of your wardrobe. There is always a more limited palette of colours available in stores at any one time, and those change each season, so purchasing only what is good and leaving the rest will save you buyers-remorse and that adds up quickly over time and pays for itself over and over.
8. You Can Pack in a Flash
It's way easier to pack for travel when you have a colour palette as your clothes mix and match easily and therefore you can create a fabulous wardrobe capsule quickly and know that from those few garments you'll have plenty of outfits you can wear during your time away.
See how I can pack 72 outfits into carry on luggage here.
9. You are Empowered and this Gives You More Confidence in Your Style
Improved confidence in your style choices is comes from the feeling of empowerment, the compliments you're given (and I can tell you that so many clients tell me that they didn't realise how few compliments they were getting until they started wearing their palette of colours, and suddenly they are getting lots of compliments). Your confidence and self-esteem increases as you see just how much better you look in your palette of colours.
The thing that has given me the most confidence in my style is wearing my correct colors – most of my wardrobe had been darker colors, which made me seem unapproachable. I am actually seeing a difference when I wear the lighter colors, people come up and talk to me! Julie
From Intimidating to Friendly, the Story of a Colour Analysis
Want to Discover Your Colours?
Colour is the first thing I look at when shopping, as I know if the colour isn't flattering, it doesn't matter how great the style of the garment is, it'll never look as good as it could, and won't make me look as great as I can look. This is why you have me choose your best colour palette with an online colour analysis or as part of my 7 Steps to Style program.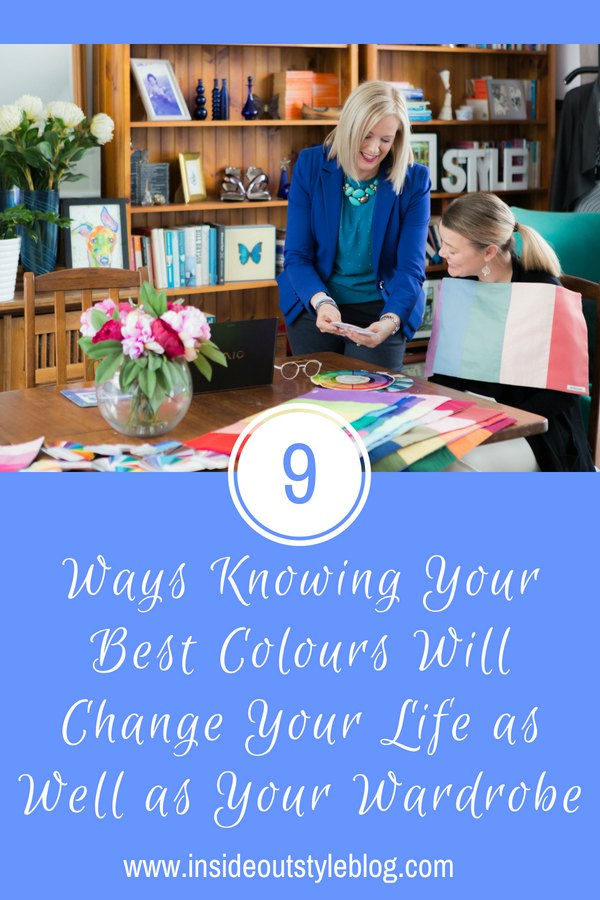 Linking up withVisible Monday, Style with a Smile, Not Dressed as Lamb, Shoe Nudge
More Tips on Choosing Colours
How to Manage the Transition from One Colour Palette or Season to Another
Want to Become a Personal Stylist or Image and Colour Consultant?