In this Video
0.10 What colour wrap to wear over a coral pink dress when you have dark Exotic/Autumn colouring?
2.24 How to enhance my multi-tonal grey hair when I'm larger and don't want to wear light colours as they don't suit my lifestyle?
7.27 Tips on finding denim without whiskers and distressing?
What to Wear with Coral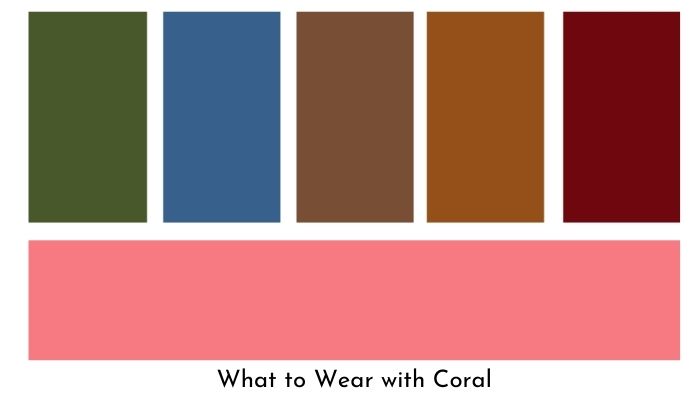 Multi Tonal Grey Hair
Choosing Colours When You Have Grey Hair But a Warm Skin Undertone
Denim Tips
In this Video
0.11 If cools can wear all the blues – what can warms wear all of?
2.32 How to use prints and patterns when you have a low colour contrast and don't want a hero print but want to put it in a capsule?
5.36 What to wear to exercise in when you have warm light colouring, don't want to draw attention to yourself and everything is black and fluro?
Orange – the colour that Cools Can't Wear but Warms Can!
Prints and Patterns that Aren't Heros
Exercise Clothing
Sportswear that Isn't Black and is Stylish, Mission Impossible?
and options from Cotton On Body
In this Video
0.10 I wear glasses all the time – what colour should I choose?
2.32 How to enhance my silver hair without wearing impractical light clothing?
3.25 How to tell the difference between warm and cool darker greens?

Choosing the Colour of Your Glasses
5 Essential Factors to Consider When Choosing Glasses Frames
Enhance your Silver Hair
Warm and Cool Greens – How to Tell the Difference
In This Video
0.09 How to choose the right grey
2.16 How do I sort through all the information as I've realised that style is more than just body shape and apply it to my current closet – it's huge and I'm overwhelmed!
11.00 How to distinguish between a warm and cool turquoise
&nbsp

Choosing Greys and Neutrals
Overwhelmed by Style Information – Where to Start
Understanding the Style Puzzle – 9 Keys to Unlocking Your Style
How 3-5 Style Guidelines Are All You Need to Be Super Stylish
Warm and Cool Turquoise Blue
If You'd Like to Define Your Style and Discover Your Colours
If you're sick of wasting money on clothes that don't work and you know there is a better way, then join my 7 Steps to Style program and get the right information for you and your style.
Subscribe to my Podcast
You can now get these videos as podcasts subscribe and never miss an episode
Send me Your Questions
Please email me your questions to be included in my Q&A Lucky Dip!