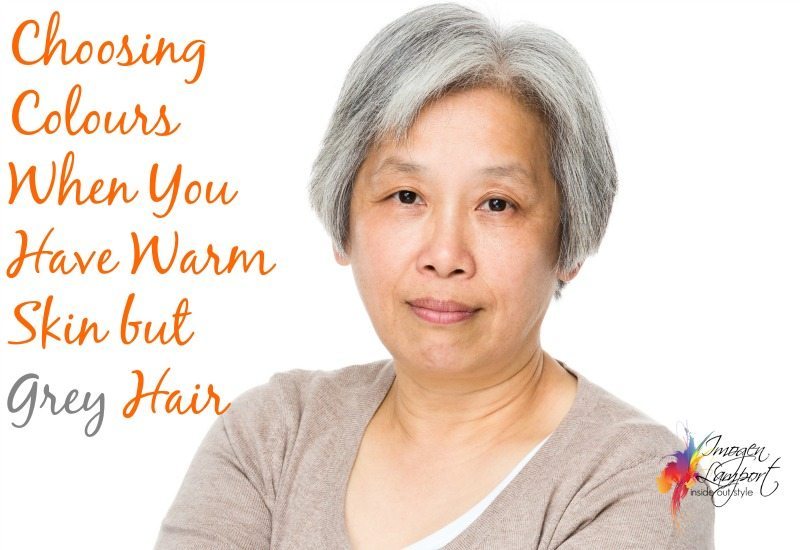 As many people go grey their skin cools down along with their hair colour, but not everyone has cool grey hair and cool skin. Some people's skin remains warm even though their hair has cooled and greyed, and if they choose not to colour it, find that it can look a little odd if they are still wearing their warmer colours of the past. You still need to keep your colours on the warm end of the warm/cool divide, as otherwise you will look washed out and pale. But you may need to add in some elements of coolness to tone with your hair.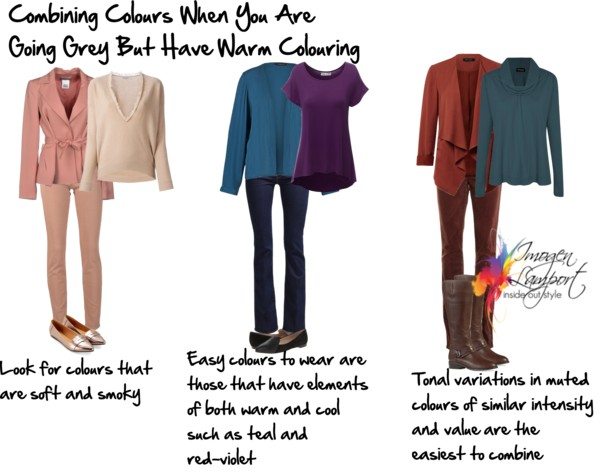 Add some grey into your outfit, but ensure they are warm greys rather than cool ones. You could also wear more silver jewellery, or mixes of gold and silver.
Don't forget to adjust your contrast levels for your new colouring, you may, if you had dark hair before it went grey, need to lower your value contrast as your hair lightens. You may also find that you need to lower your colour contrast as you become more neutral.
It's much easier to mix colours with similar intensity and value. Your new colours will be soft and smoky, as your hair has become softer and smoky (greyed) you need to follow suit with your colours. Notice how these colours go with each other so well.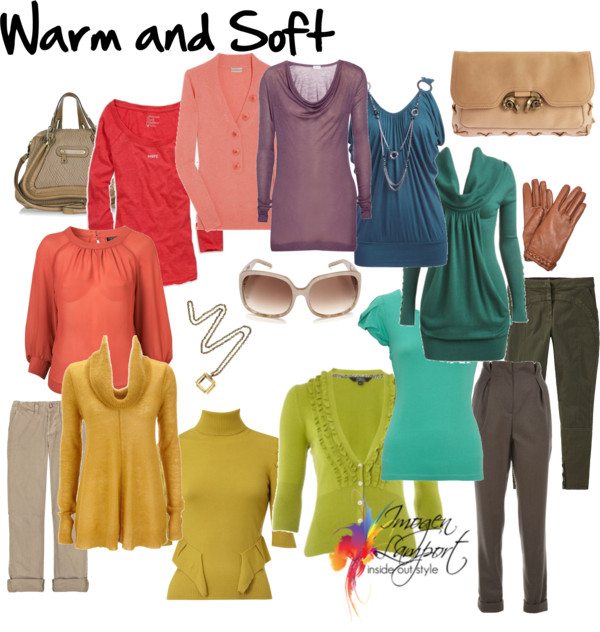 This post on choosing neutrals for grey hair (both warm and cool versions) will also give you some tips on finding flattering neutrals that work with both your skin and hair.
Accessorizing your grey hair may also be different from how you used to add those finishing touches.
Make taupe your new go-to neutral. It's a combination of both brown and grey so combines with both warm and cool colours easily.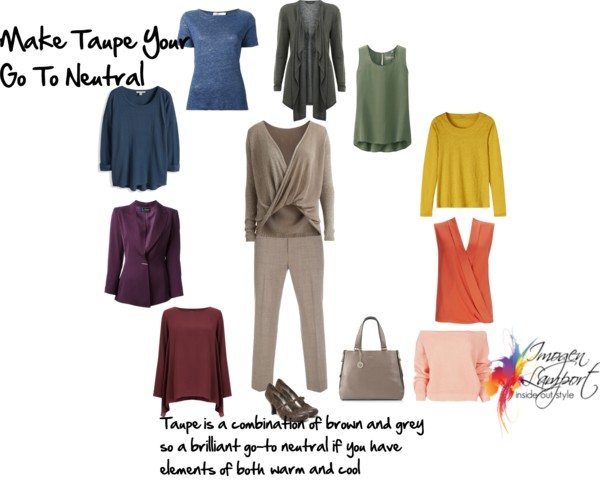 The rules for colour mixing are the same for everyone, but often as our colouring changes we have to think harder about what we put together as our old 'go-to' outfits no longer work as well, and the colours we used to choose are no longer as flattering as they once were.