How to stop your glasses fogging up when wearing a mask is one of the big issues when wearing face mask. I've got a few tips in the video plus some on communicating effectively with one on!
How to Stop Your Glasses Fogging Up With Your Face Mask On
Make sure your mask fits securely over your nose (if you're making masks you can buy mask nose wires to insert into your mask to make the fit more snugly).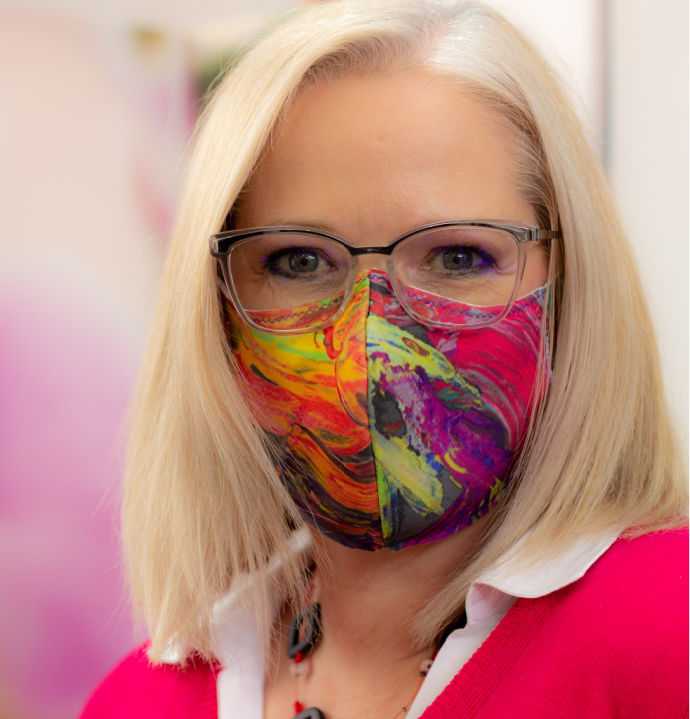 The glasses should fit over the top of your mask – I made sure my pattern (which you can find here) goes high enough up my nose to allow my glasses to sit over the top.
Non-Verbal Communication with a Face Mask
Now that your mouth and cheeks are covered, you will find that your ability to communicate non-verbally is severely compromised. That polite social smile you give passers-by is not seen as it doesn't reach your eyes. Instead, you have to smile all the way so that your cheekbones lift and it reaches your eyes!
Think about including more nodding and waving style hand movements into your non-verbal communication – just like you would with letting someone pass in driving etiquette.
Makeup with Face Masks
So lipstick is not something you'll be wearing when out of the house (though it's important to wear in a video conference – find out more here about that) as it'll just be getting rubbed off by your mask. So now your eyes really are the feature on your face you want to enhance.
Eyebrows
Super important as they convey a lot of emotion and thought. You may want to ensure these are filled in so they are more obvious and aid your non-verbal communication which has been so severely compromised with the face mask.
Eyes
Given that masks hide all but your eyes, if you're not a regular eye makeup wearer, you may want to consider how you can enhance this feature to make your eyes more obvious so that it's easier for you to communicate with them.
Jewellery
Beware the dangling earring! It's super easy to get your mask caught your earring. This means smaller earrings and ones that are less likely to catch on the mask as you take it on or off.
Instead, opt for a necklace or brooches as your accessories if you need to wear a mask.
What Colour Face Mask To Choose?
I'm asked frequently about what colour mask to choose. You have a number of options
Signature Eye Colour
I love this as as a mask colour – as when you wear a colour that repeats the colour of your eyes – you make them appear brighter, bolder and more impactful, which given they are your only facial feature left for communicating non-verbally, you really want! So whatever your eye colour, make or buy a mask in that colour!
Skin Enhancer Colour
Another of your signature colours is your skin enhancer colours. Your pinks, reds, burgundies, purples, oranges, corals, bronzes … (depending on your skin colour) there will be a few of those that make you look super healthy – this is another great option for a mask colour. Anything that makes you look healthy is great right?
Match Your Outfit
An obvious option is to match your mask to your outfit. I've actually made a bunch of my masks out of left-over fabrics (Ponte and scuba knits) that I've made skirts from, so this means that they are the mask of choice if I'm wearing one of those! In fact, I've seen quite a few clothing manufacturers now create masks that go with their clothes!
Of course, it doesn't have to be an exact match, but you might pick a colour that is in your outfit in a mask. This is the joy of having a colour palette from a colour analysis – your clothes work together and when you choose a mask in one of your colours, it will more easily mix and match with lots of your existing garments.
Pick a Personality Piece
Have a passion or interest? Then pick a personality mask and tell the world what you love. You can make them yourself, or you'd be amazed at what you find with a quick Google search!
What are you choosing to wear?
Want to find your signature colours and get your colour palette sorted? You can get this plus so much more in my 7 Steps to Style program (or just get a colour analysis here).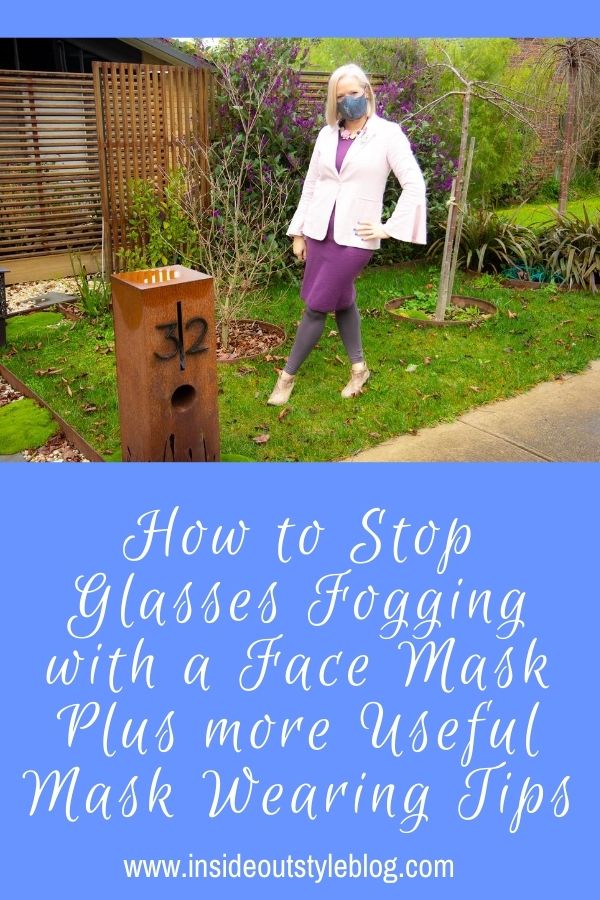 9 Ways Knowing Your Best Colours Will Change Your Life as Well as Your Wardrobe