Recently whilst dropping my daughter and her friend to dancing class, her friend said "you really like blue don't you, as you're always wearing it?". I answered in the affirmative as I do love blue as I have blue eyes and blue is a signature colour for me as it is an eye enhancer.
Blue is one of the hardest colours to determine the undertone as it's naturally a cool colour, being that cool colours are blue based. Just as yellow is naturally warm which I shared here in picking the undertone of yellow.
But there are blues that do have a warm undertone.
When I first did my training as a colour consultant I remember trying to figure out the difference between a warm and cool blue to be tricky, and I frequently get asked to explain how to pick a warm from cool undertone blue as it's often not particularly obvious.
You will notice that there are also different intensity and values of blue, as well as warmer and cooler undertones in the images below.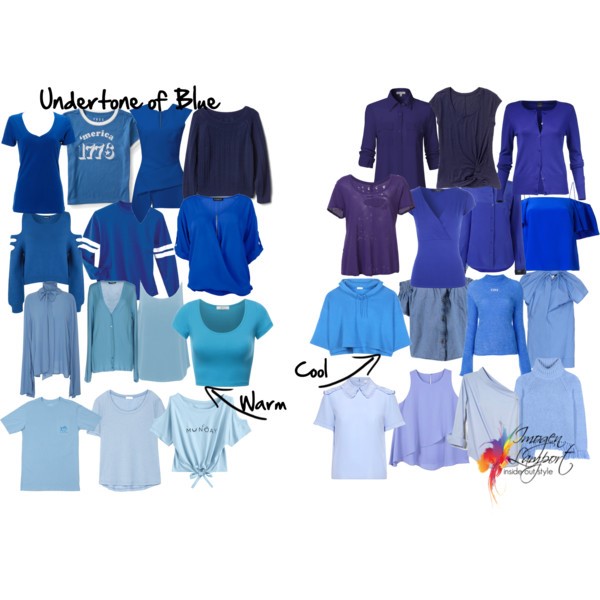 When you look at this image above you will see there are a variety of warm and cool undertone blues. What you will notice is that the warm undertone blues all have a small element of yellow added to them so they move more toward the teal/turquoise spectrum (even if that's a very light or dark version).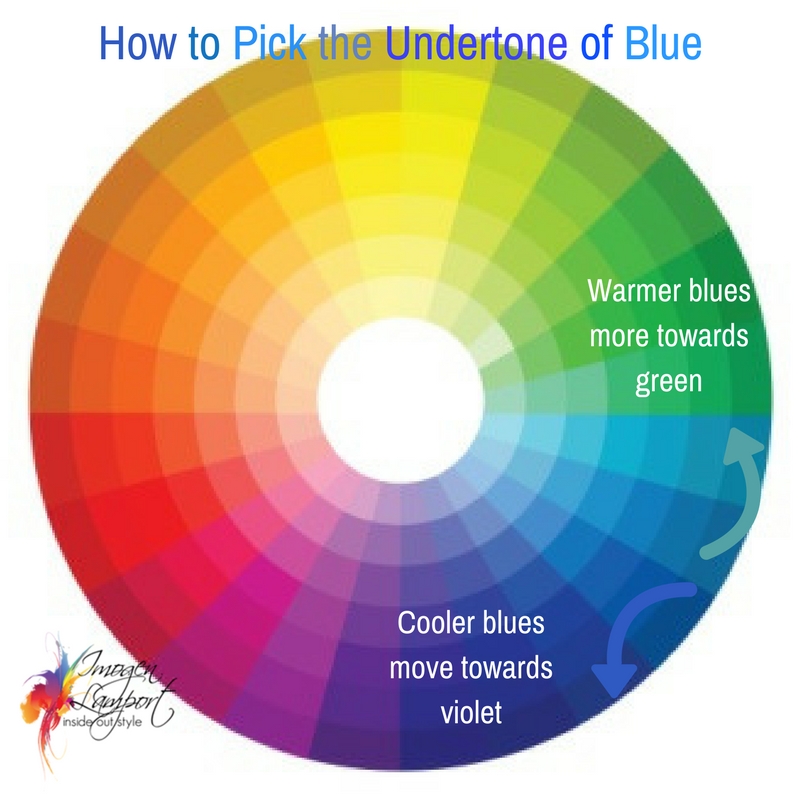 The cool blues have more a purplish tone (or are just more "blue" not as turquoise).
When you think about it, it's totally logical – the closer the blue gets towards the yellow end of the spectrum the warmer it becomes (whilst still remaining blue).
The closer it gets to the violet spectrum the more it cools down.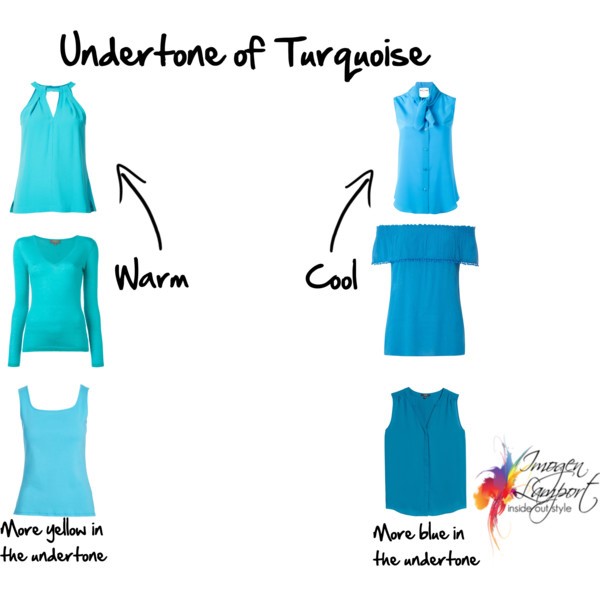 Though when choosing turquoise – which in itself is on the whole a warmer version of blue, there are still some variations of warmer versus cooler turquoises.
Those with cool colouring can wear both the warmer and cooler blues, as blue is naturally cooler in undertone, but warm undertone skins are best just sticking with the warmer blues (in the right intensity and value for you too).
So you can see that as a cool undertone person I can wear both the warm and cool blues!
If you'd like to discover your best blues, greens, reds (in fact your whole colour wheel of ideal colours), I do a personal colour analysis as part of my 7 Steps to Style program. Discover more here and start wearing the rainbow of colours that really flatters you!
More Tips on Understanding Colour and Undertone