Jill Chivers of 16 Style Types and I were asked to discuss the topic of style and aesthetics and how they relate to fashion trends (particularly if you're not a keen follower of the trends but still love attractive and beautiful clothing and enjoy style and dressing.
In this podcast, we reference The Lost Art of Dress by Dr Linda Przybyszewski who talks about the history of clothing (in America) and the influences that have impacted on women's sense of style and what they wore (and what was and is acceptable to wear).
The Lost Art of Dress tells the story of the women who taught Americans how to dress beautifully, efficiently, and thriftily for the 20th Century, the original advocates of slow fashion. The Dress Doctors offered advice on radio broadcasts, at women's clubs, and in magazines. They enlisted the federal government in their efforts through the Bureau of Home Economics. Millions of girls read their books in home economics classes and 4-H clothing clubs. But the Dress Doctors came under attack in the 1960s, and their lessons were lost. (excerpt from Dr Przybyszewski's website). This book offers insightful thoughts about where fashion comes from and how you can use this information to your own advantage.
It's interesting having read this book which discusses many of the concepts I talk about here on this blog – sharing with you how to create harmony in your outfits, using the "principles for beauty" that come from the art world – those of harmony, rhythm, balance, proportion and emphasis.
The Dress Doctors would say "think of the body as a canvas, the fabric as the oil paints and the woman's personality as the idea to be given a visible form through clothing"
One book by a Dress Doctor explained that "by dressing well a woman could gain a basic sense of self-respect and that dressing beautifully was satisfying in itself because the human soul and eye craved beauty".
"It is just as stupid to dress your body in ugly clothes as it is to fill your mind with cheap and ugly literature" Jane Loewen a milliner and teacher at the University of Chicago
"Their messages was that every woman could be an artist. Armed with knowledge whatever fad or fashion may come we can at least select the best of what fashion offers us."
The Principles for Beauty
Harmony – colours (how to combine, which colours work together, which colours are in harmony with your appearance), harmony between texture and garment style, creating harmony with your personality, dress codes, ease of movement in your clothing doing what it needs to do – this list goes on and on
Rhythm – principles of coordination, related shapes and lines, defining features, changing garments for the seasons – along with colours and fabrics, coordinating accessories with clothing elements etc.
Balance – principles of volume, symmetry and asymmetry
Proportion – lengths of clothing, the volume of fabric, scale of elements of design, details and construction, the golden ratio etc.
Emphasis – leading the eye to where you want to rest – the use of heroes and statement items to draw attention to assets. The use of a pop of colour or accessory to provide a point of emphasis.
Using these principles you will create aesthetically pleasing outfits.
Their messages got lost in the 1960s – a time of major disruption and change, the birth of mass-market clothing production as they weren't moving with the times.
Using Fashion as a Tool to Express Your Style
Fashion is a tool. It's what is out in the stores right now. Just as the Dress Doctors prescribed a long time ago, you want to select the best of what fashion offers us.
There is no need to take the head to toe current "look". Particularly without consideration to the thought of what does and doesn't actually work for you and your unique body and personality.
Instead, learning as much as you can about yourself (as you do here on Inside Out Style and through my colour and style program 7 Steps to Style) you will be able to pick the best of what is available for you currently, or if there is nothing out in the stores for you at all, you can bypass the lot and come back another time (fashions change so fast there is no need to worry that it will be a long time before something new arrives into store) or use your knowledge to make your own clothes in the styles that suit you.
These days there isn't the same homogenisation of fashion has there has been in previous eras, and dressing to suit your personality is more accepted than it has ever been. But location will influence dressing styles, smaller towns and cities will tend to have less variety in the way people dress, as compared to large cities and urban areas.
Technology Has Changed Fashion
The 90s/00s era of Silicon Valley changed by mass casualisation of work dress, so much so that few environments still call for true Classic Corporate dress codes as they had in the past. This even filtered down to previously formal dress code environments. It used to be that you wore your "Sunday Best" to church, these days, few churchgoers wear anything special or even remotely formal. Going to the theatre used to be an event that you'd get the family jewels out to wear to, and now very few dress up for such an occasion.
These days in Australia there are few changes to get dressed up to the nines, except for the Spring Racing Carnival in Melbourne and I think that people really enjoy this chance to go all out and put on a fabulous hat and frock and glam up in a way they don't even do for a wedding or other formal occasion.
Not only this, technology such as Instagram has globalised fashion trends so quickly – no longer do you need to wait seasons to see how others across the world are dressing. Now you can scroll an Instagram feed and check out the outfit of the day hashtags that stream in photos from around the world and discover just what people are wearing right now, and choose to be inspired to include elements of what they are wearing into your own outfit stylings.
Developing Your Style in an Authentic Way
If you love the aesthetics of clothing and seeing and putting together beautiful outfits, think about how you use fashion to express it in your way. You can navigate your own style pathway without diving into fast fashions or fashion fads.
Look for the artisan pieces – there are many smaller brands, boutiques that curate a selection of smaller designers, second hand and thrift stores, Etsy retailers – where you'll find the more interesting and unique if that's what you're after – rather than trawling the High Street fashion chains at your local mall.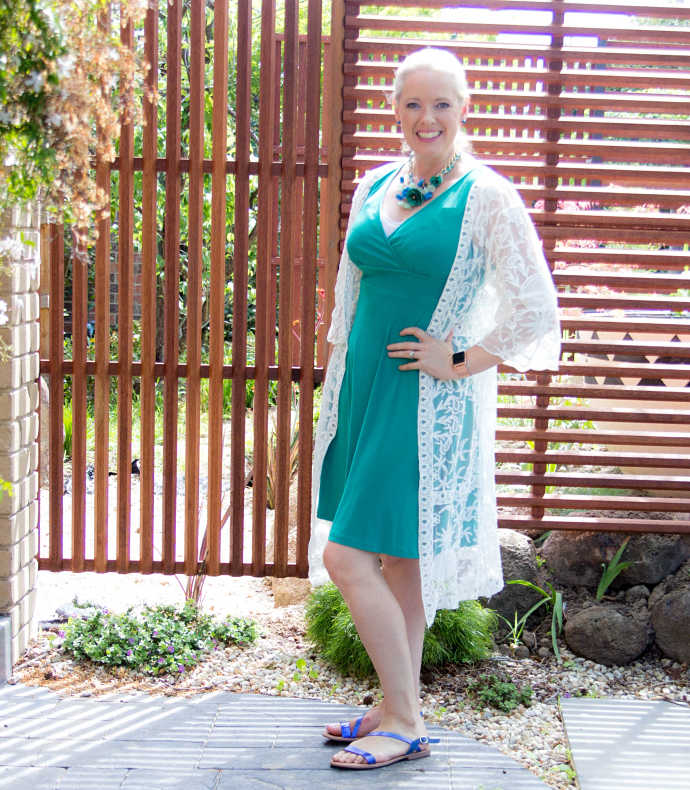 Do a style challenge such as my Evolve Your Style 31-day style challenge that asks you to shop your own wardrobe and see what you have in a new and fresh way – to reconsider what you wear and how you wear it each day.
Use the Principles of Beauty – You can easily appreciate clothing without buying into every trend or becoming a fashion victim. Sadly most mass-market retailers are not using the Principles for Beauty in their design (in fact few would even know what they were, sadly). This is why there is so much bad design out in the fashion-retail world.
Your image – your style – your essence – is the core of your identity and expressing who you are. Clothing goes on the outside of you and is an expression of that inner you. This is why 16 Style Types has been so illuminating for many as they've discovered just what their style essence is and it's given them a freedom to explore their style pathway with fresh eyes and a sense of lightness and excitement.
When you individualise fashion that is when you're moving away from it being a negative and into a brilliant way of self-expression.
We'd love to know – How do you negotiate the balance between fashion and style? Do tell us in the comments.
Further Reading To Help You Develop Your Style