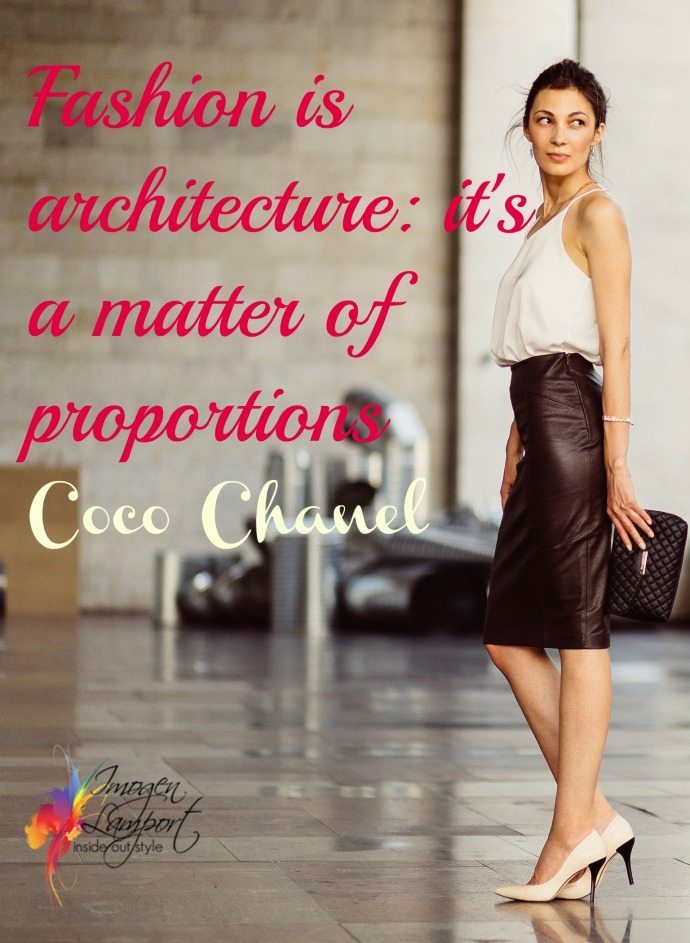 I love this quote – and yesterday I heard someone on the radio say
Architecture is a living being – it reflects the culture and mood of the times.
We are not static beings and so our buildings are renovated and change over time. The renovations and changes to buildings relate to the current fashions, same as how the fashions change for the clothes we wear.
Given that good architects spend a lot of time trying to design attractive and proportioned buildings, should we not consider it important to do the same when we get dressed each day?
Leonardo Da Vinci discovered the Golden Mean or Fibonacci Number which is a ratio that goes:
He discovered that we find this ratio beautiful. Interestingly I know a cosmetic dentist who uses this ratio to determine the size of each tooth in relation to itself (height and width) and also the tooth next door.
Given that we find things that use this ratio so aesthetically pleasing (fern fronds, snail shells, snow flakes) it has also been found that when we dress in this ratio we are also more fabulous.
Thus, always look for clothes that are uneven in proportion to each other – so rather than two boxy items (1:1 ratio) look for a long and a shorter garment to put together.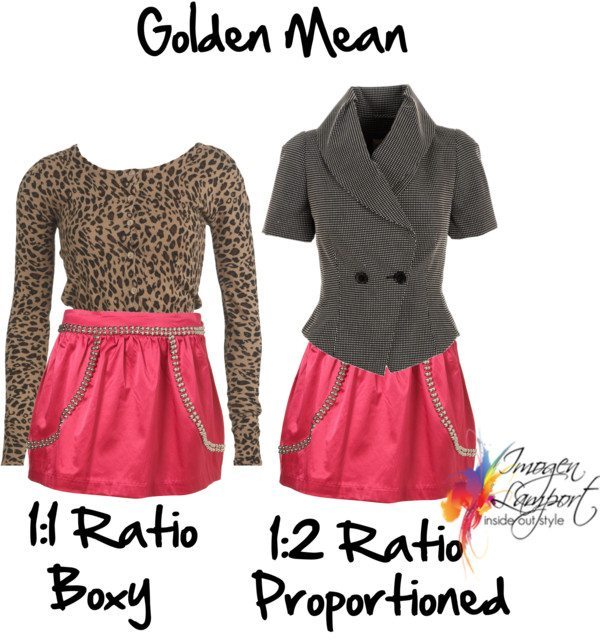 You can see just by the simple change of top to one that is longer and has a collar, we are taking away the boxiness of this outfit to create a more balanced appearance.
Do you ever think about balance and proportions when choosing clothes?