I am a sewer and some ideas about how to choose fabric to sew would be great. It can be challenging to locate good fabric and then imagine how it will look best sewn, and then find a suitable pattern.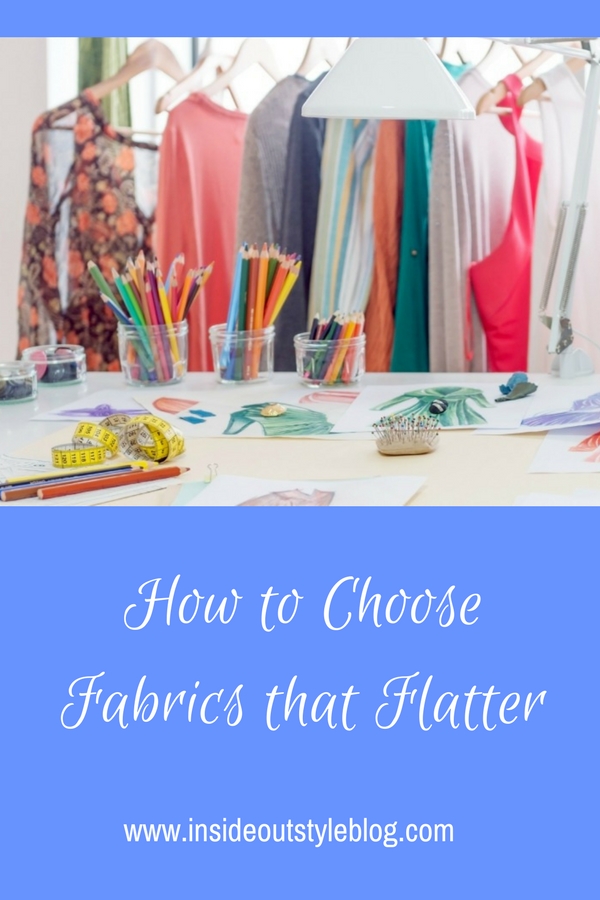 Fabric Drape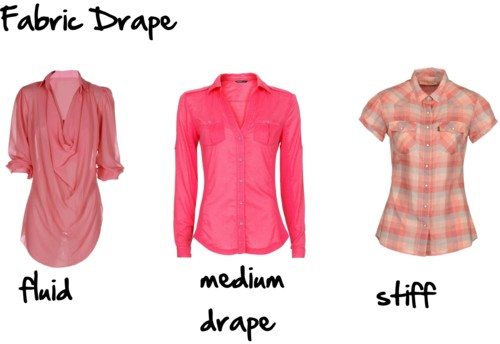 How fluid or stiff is the fabric. The drape is not about how thick the fabric is, it's the way it moves. For example think about silk chiffon which floats and moves and drapes very well vs Organza which is stiff and stands up all by itself and has an architectural appearance.
Fluid fabrics puddle or pool when dropped on the floor.
Stiff fabrics stand and then fold when dropped on the floor, or gradually crumple.
Medium drape fabrics fall in between the fluid and the stiff.
Fluid fabrics are good for more curved and cushioned bodies as the mold easily over curves.
Stiff fabrics are good for hard bodies as they harmonise with the structure and hardness of the body shape.
What sort of Fabric Drape do I need for My Body